BTC/USD, 4-Hour Chart Analysis
The other majors also rallied hard slightly later, as investors were on the edge because of the key US inflation data that fulfilled its promise and created meaningful turmoil in traditional assets. Bitcoin cleared the $9000-$9200 resistance zone, although the much weaker $9500 level, marking the bounce-high from two weeks ago, is still just ahead for the coin.
That said, a rally to $10,000 is now likely with further levels at $11,300 and $13,000, while below $9000, support is found at $7650, with other important zones between $6750 and $7000, and near $6150.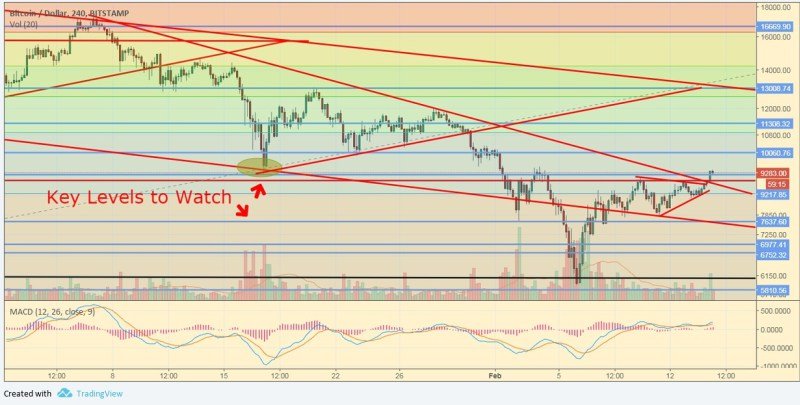 Source Link : https://coinnews.zd.fr/technical-analysis-bitcoin/