Bitcoin Cash is essentially not a decentralised cryptocurrency. It is actually 100% centralized.
I've reviewed the last 50 mined blocks on the Bitcoin Cash network (see table below) and I noticed all of them were mined by only 3 anonymous miners. And 46 of the last 50 blocks were mined by only 2 miners (or mining pools).
All the block rewards of the last 50 blocks were going to these 3 BCH addresses:
With only 2 or 3 active miners Bitcoin Cash is basically just a centralised database. Mining is a pure waste of energy in this case. In addition, a 51% attack is a serious threat. If a single miner generates more than 51% of the blocks he is able to perform a double spend attack.
Here is the full list of the last 50 blocks:
---
| Block | Date & Time | Receiver of the block rewards |
| --- | --- | --- |
| 479472 | Aug 16, 2017 16:04:35 | 1Mn8mkxYm6GGcdUH5Ts3XJN4Ujz4CJerbW |
| 479471 | Aug 16, 2017 15:51:45 | 1Mn8mkxYm6GGcdUH5Ts3XJN4Ujz4CJerbW |
| 479470 | Aug 16, 2017 15:11:45 | 1Mn8mkxYm6GGcdUH5Ts3XJN4Ujz4CJerbW |
| 479469 | Aug 16, 2017 13:54:13 | 1KE2oXwNTe7SQ3vi8TpbcAu5AhDYBnviFX |
| 479468 | Aug 16, 2017 13:24:00 | 1Mn8mkxYm6GGcdUH5Ts3XJN4Ujz4CJerbW |
| 479467 | Aug 16, 2017 12:40:47 | 1Mn8mkxYm6GGcdUH5Ts3XJN4Ujz4CJerbW |
| 479466 | Aug 16, 2017 12:39:04 | 1Mn8mkxYm6GGcdUH5Ts3XJN4Ujz4CJerbW |
| 479465 | Aug 16, 2017 12:21:12 | 1BgatB78WrFLdCgnPnBqiDcNFFA46jkPZe |
| 479464 | Aug 16, 2017 11:44:10 | 1BgatB78WrFLdCgnPnBqiDcNFFA46jkPZe |
| 479463 | Aug 16, 2017 11:27:39 | 1BgatB78WrFLdCgnPnBqiDcNFFA46jkPZe |
| 479462 | Aug 16, 2017 11:16:23 | 1BgatB78WrFLdCgnPnBqiDcNFFA46jkPZe |
| 479461 | Aug 16, 2017 9:56:47 | 1Mn8mkxYm6GGcdUH5Ts3XJN4Ujz4CJerbW |
| 479460 | Aug 16, 2017 9:51:03 | 1BgatB78WrFLdCgnPnBqiDcNFFA46jkPZe |
| 479459 | Aug 16, 2017 9:46:15 | 1Mn8mkxYm6GGcdUH5Ts3XJN4Ujz4CJerbW |
| 479458 | Aug 16, 2017 9:40:27 | 1Mn8mkxYm6GGcdUH5Ts3XJN4Ujz4CJerbW |
| 479457 | Aug 16, 2017 9:37:31 | 1Mn8mkxYm6GGcdUH5Ts3XJN4Ujz4CJerbW |
| 479456 | Aug 16, 2017 9:12:05 | 1Mn8mkxYm6GGcdUH5Ts3XJN4Ujz4CJerbW |
| 479455 | Aug 16, 2017 9:08:01 | 1KE2oXwNTe7SQ3vi8TpbcAu5AhDYBnviFX |
| 479454 | Aug 16, 2017 9:05:20 | 1BgatB78WrFLdCgnPnBqiDcNFFA46jkPZe |
| 479453 | Aug 16, 2017 8:40:51 | 1BgatB78WrFLdCgnPnBqiDcNFFA46jkPZe |
| 479452 | Aug 16, 2017 8:30:48 | 1Mn8mkxYm6GGcdUH5Ts3XJN4Ujz4CJerbW |
| 479451 | Aug 16, 2017 8:01:45 | 1Mn8mkxYm6GGcdUH5Ts3XJN4Ujz4CJerbW |
| 479450 | Aug 16, 2017 7:52:51 | 1Mn8mkxYm6GGcdUH5Ts3XJN4Ujz4CJerbW |
| 479449 | Aug 16, 2017 7:50:14 | 1BgatB78WrFLdCgnPnBqiDcNFFA46jkPZe |
| 479448 | Aug 16, 2017 7:18:00 | 1BgatB78WrFLdCgnPnBqiDcNFFA46jkPZe |
| 479447 | Aug 16, 2017 7:14:06 | 1Mn8mkxYm6GGcdUH5Ts3XJN4Ujz4CJerbW |
| 479446 | Aug 16, 2017 7:06:38 | 1BgatB78WrFLdCgnPnBqiDcNFFA46jkPZe |
| 479445 | Aug 16, 2017 6:44:07 | 1Mn8mkxYm6GGcdUH5Ts3XJN4Ujz4CJerbW |
| 479444 | Aug 16, 2017 6:22:40 | 1BgatB78WrFLdCgnPnBqiDcNFFA46jkPZe |
| 479443 | Aug 16, 2017 5:43:30 | 1KE2oXwNTe7SQ3vi8TpbcAu5AhDYBnviFX |
| 479442 | Aug 16, 2017 5:16:11 | 1Mn8mkxYm6GGcdUH5Ts3XJN4Ujz4CJerbW |
| 479441 | Aug 16, 2017 5:06:35 | 1BgatB78WrFLdCgnPnBqiDcNFFA46jkPZe |
| 479440 | Aug 16, 2017 4:45:49 | 1Mn8mkxYm6GGcdUH5Ts3XJN4Ujz4CJerbW |
| 479439 | Aug 16, 2017 4:33:31 | 1Mn8mkxYm6GGcdUH5Ts3XJN4Ujz4CJerbW |
| 479438 | Aug 16, 2017 4:32:46 | 1BgatB78WrFLdCgnPnBqiDcNFFA46jkPZe |
| 479437 | Aug 16, 2017 4:27:14 | 1Mn8mkxYm6GGcdUH5Ts3XJN4Ujz4CJerbW |
| 479436 | Aug 16, 2017 4:03:50 | 1KE2oXwNTe7SQ3vi8TpbcAu5AhDYBnviFX |
| 479435 | Aug 16, 2017 3:59:32 | 1Mn8mkxYm6GGcdUH5Ts3XJN4Ujz4CJerbW |
| 479434 | Aug 16, 2017 3:24:38 | 1BgatB78WrFLdCgnPnBqiDcNFFA46jkPZe |
| 479433 | Aug 16, 2017 3:22:38 | 1Mn8mkxYm6GGcdUH5Ts3XJN4Ujz4CJerbW |
| 479432 | Aug 16, 2017 3:04:45 | 1BgatB78WrFLdCgnPnBqiDcNFFA46jkPZe |
| 479431 | Aug 16, 2017 3:02:01 | 1BgatB78WrFLdCgnPnBqiDcNFFA46jkPZe |
| 479430 | Aug 16, 2017 2:45:45 | 1BgatB78WrFLdCgnPnBqiDcNFFA46jkPZe |
| 479429 | Aug 16, 2017 2:27:55 | 1BgatB78WrFLdCgnPnBqiDcNFFA46jkPZe |
| 479428 | Aug 16, 2017 2:25:59 | 1BgatB78WrFLdCgnPnBqiDcNFFA46jkPZe |
| 479427 | Aug 16, 2017 2:25:27 | 1BgatB78WrFLdCgnPnBqiDcNFFA46jkPZe |
| 479426 | Aug 16, 2017 2:13:58 | 1BgatB78WrFLdCgnPnBqiDcNFFA46jkPZe |
| 479425 | Aug 16, 2017 2:11:07 | 1Mn8mkxYm6GGcdUH5Ts3XJN4Ujz4CJerbW |
| 479424 | Aug 16, 2017 2:09:00 | 1Mn8mkxYm6GGcdUH5Ts3XJN4Ujz4CJerbW |
| 479423 | Aug 16, 2017 2:07:09 | 1Mn8mkxYm6GGcdUH5Ts3XJN4Ujz4CJerbW |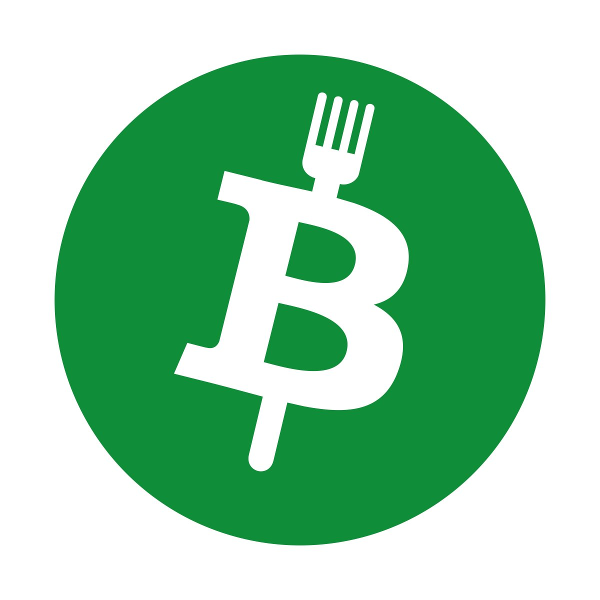 Image source
---
¯\___(ツ)____/¯ Don't miss out on my next post! Follow me @penguinpablo