Although Bitcoin has lost 83% of its value since december 2017, Bitcoin is far from dead. On the contrary! Here are just a couple of reasons why I am very bullish on Bitcoin in the long term.
Bitcoin Hash Rate
Due to the declining price Bitcoin miners began turning off their machines in the last quarter of 2018. The hash rate made a low in december last year, but is recovering since then. This means Bitcoin miners are coming back, even though the price of Bitcoin is still near the bottom. I think miners are expecting higher prices in the future.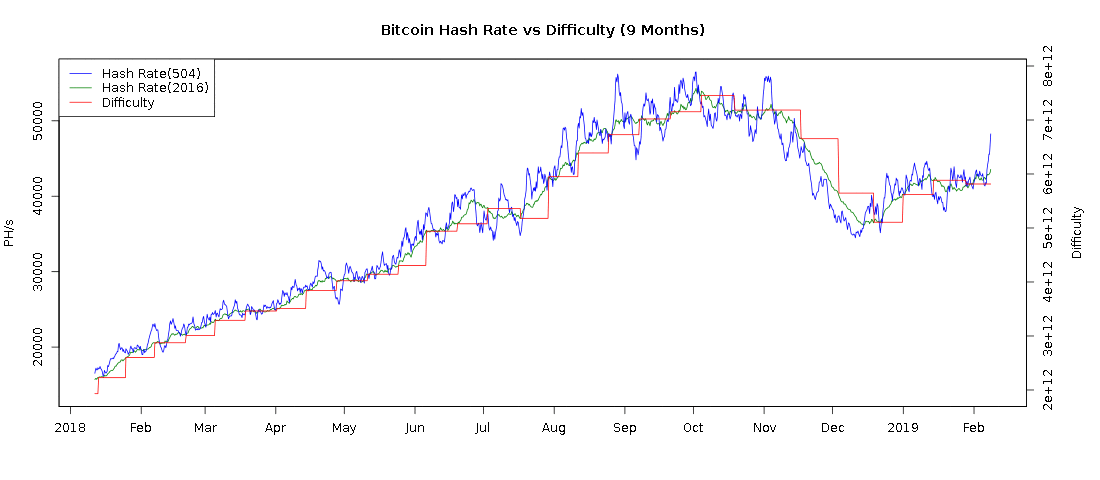 Bitcoin Transactions per day
The chart below shows the number of Bitcoin transactions per day since Januari 2013. As you can see, there was a huge decline in early 2018, but the number of on-chain transactions are rising for over 6 months now. They are currently even back to the high 2017 levels.

Transaction fees
Transaction fees were a pain in the ass for Bitcoin a year ago, but are completely gone now as you can see in the next chart. Transactions with a fee of 3 Satoshis per byte are now being confirmed in the next block (within 10 minutes). Even with the number of on-chain transactions rising again, the fees remain low. This is mostly thanks to the adoption of SegWit and transaction batching of the exchanges.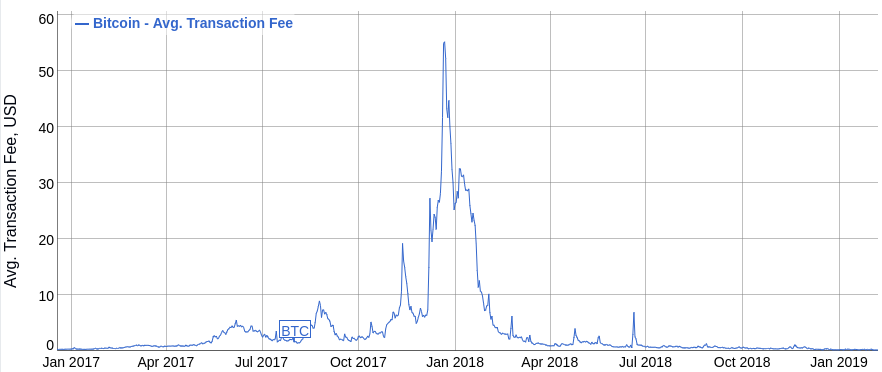 Bitcoin Lightning Network
I expect a lot from the Lightning Network in the coming years. It is still in beta and still very small, but is growing rapidly. My last chart shows the number of open channels (yellow) and the sum of all bitcoins in these channels (green) over the last 90 days.
90 days ago the Lightning Network contained only 114 BTC and has since then grown to 662 BTC. Together with the number of open channels this is growing very fast.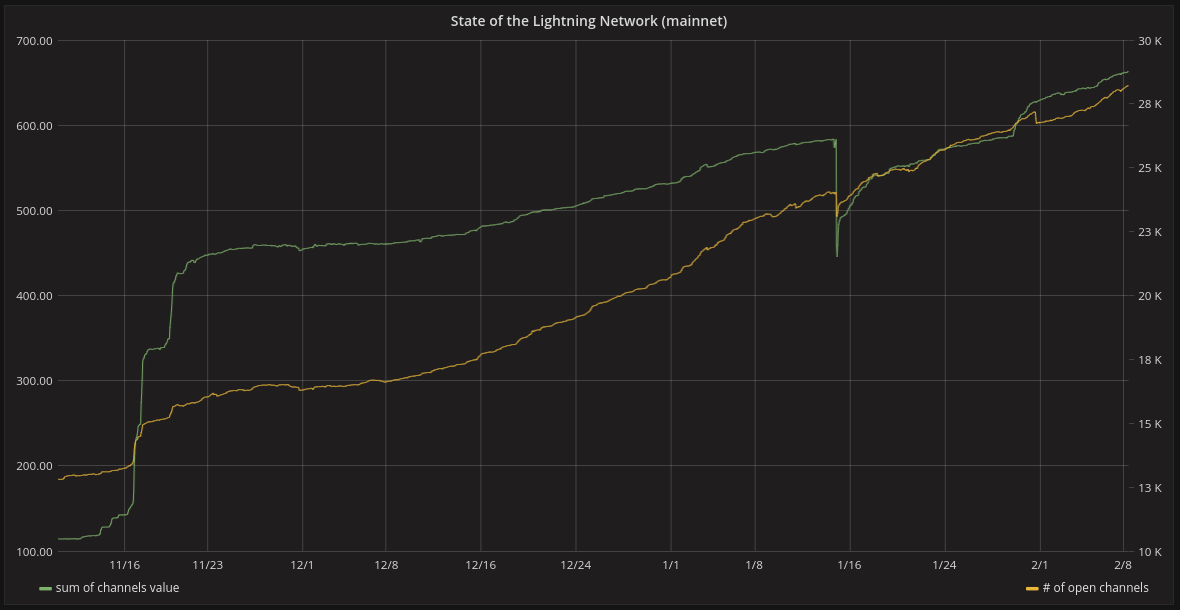 I think we can conclude that the value of Bitcoin and all other cryptocurrencies were highly overrated a year ago. Far to much speculation without much real value. It was a big hype when everyone was suddenly talking about cryptocurrencies. Most of these speculators who expected to ride a lambo within a few weeks have now left the market. Bitcoin has always moved in cycles like this. The previous bear market lasted for about a year and was followed by another 9 boring months. This boring market was a time to accumulate and to build. I think we can now expect a couple of boring months with a Bitcoin price between 3,000 and 4,000 USD. Maybe 4,500 USD, but probably not much higher. The speculators who were causing huge price spikes are gone. The 'Smart money' is buying in this phase for the long term. I'm convinced we will eventually see a new bull market again. Short term speculators will come back as soon as they see Bitcoin making new highs again. It's just a matter of time...
---
Visit my websites:
SteemBlockExplorer.com - SteemNow.com - CoinMarkets.today
¯\___(ツ)____/¯ Follow me @penguinpablo