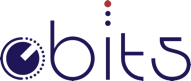 You already know what Bitcoin is, so why not profit from the trading of cryptocurrencies? If you have ever wanted to own an exchange, you're in luck. Well, you wouldn't technically own it, but you can share in the profits it generates from many actions of it's users. Let me explain:
OBITS tokens are hosted on OpenLedger, a cryptocurrency exchange powered by the BitShares network. Owning OBITS tokens allows you to share in the profits of the OpenLedger exchange. There is a limited supply of OBITS tokens similar to shares of stock in a company. Once a month, profits from the exchange are used to buy back the tokens. Once tokens are purchased, they are burned (destroyed) thereby reducing the number of tokens available. This makes the tokens more valuable. Companies will also buy back their stock when they feel it is undervalued, taking shares off the market. A lot of companies will also pay a dividend when they have extra cash on hand. There may be a time when OBITS holders could be paid a dividend in BTS (BitShares) or even BTC (Bitcoin).
Learn more about OBITS.
Learn more about BitShares.
To open an account and start investing, go to:
OpenLedger.