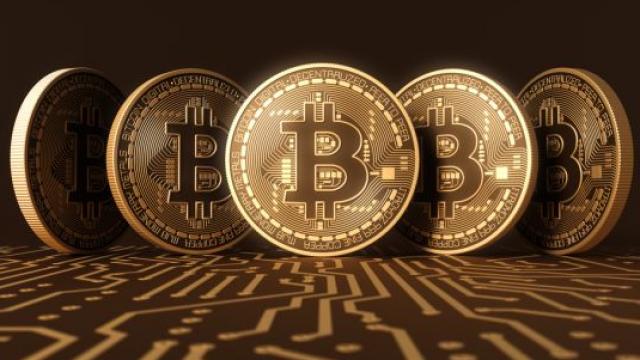 After the strictness of the government about Bitcoin, the Income Tax Department has also scuttled the eye. The department has sent the notice to 300 people of the city and asked for account of Bitquine. They have also been asked to source money in it. On the other hand, the RBI is soon running a campaign to avoid Bitquine. Jamie Damon, CEO of American investment bank JPMorgan Chase, has spoken about Bitquine so far that it is the world's largest fraud and investing in it is stupid. The International Monetary Fund has also expressed concern about the rising prices of Bitquine.
In the budget speech, Finance Minister Arun Jaitley had said that all cryptic mudras, including Bitquine, are illegal and the government will make all efforts to end them. He clearly said that the government does not intend to give it recognition. After this, the Income Tax Department has sent notices to those investing in Bitquine. After the statement of the Central Board of Direct Taxes (CBDT) Chairman Sushil Chandra, the Income Tax Department has been hard on the crypto karansi.
The CBDT chairman said that now the department will tax tax on this investment. Those who invest in BitQquine will not only be asked for the details of earnings from it, but they will also be asked where they came from. Their income tax returns will be checked, in which they will be seen whether they have mentioned investment in Bitquine or not in return. Fraud case will run separately if found to be incorrect. The Income Tax Department surveyed these exchanges in December last year. The department got the details of those who invested in BitQVine. Now all the notices are being sent.
None control over Bitcoin
There are no regulators yet to monitor bitquine or other cryptosystems. Neither is the government's control over it nor does the Reserve Bank of India Apart from this, SEBI (Indian Securities and Exchange Board) also has no control over it. That is, if you buy it from Bitquine exchanges like PocketPay, Unicon and Coin Secure and there is no fuss with you, then you may have a big loss. No one will help you in this. The RBI has said many times that those who are trading in cryptocrycense invest in it at their own risk.
Bitcoin hidden currency, can be kept hidden
bitcoin is the virtual currency on which there is no government control. This currency has not been issued by any bank as it is not a currency of any country, so there is no tax on this. Bitquine is completely secretive and it can be kept hidden from the government. It can be bought or sold directly anywhere in the world. Initially, these cryptoses were earned in exchange for extremely complex tasks on the computer. Since these taxes are only in code, therefore it can not be confiscated nor destroyed. To buy bitquine, the user has to register the address. This address is in the code of 27-34 characters or digits and works like a virtual address. BitQuinn is sent on this There is no register of these virtual addresses, so people with BitQown can keep their identity confidential.
Not less than bitquine gambling, it is better to stay away
Investing in BitQueen is risky, because the volatility in this virtual currency is very high. There is a lot of hesitation in the case of not having Regulation. At the beginning of this year, the cost of a bitquine was about $ 1000. On November 29, it went beyond the level of $ 11,000, while on December 1 one fell to $ 9540 (about 6.15 lakh).
Being out of control of government, terrorists, mafia and hackers are suspected of using bitquine in illegal pursuits. The biggest reason for this is that the identity is hidden in the transaction in such a way that such people can not get in the grip of the government. A few months ago, the hacker of RanSmware had sought a ransom in Bitquine.
-When we buy shares of a company, the prices of the company go up even when the company grows, but in case of Bitquine it is not so.
You can not buy anything from BitQueen, when you buy a bag, you can pay by paying by Visa, MasterCard and Rupees card, while in case of Bitquine it is not so. The Reserve Bank has clearly said that we do not accept such transactions.
-This is a commodity, nor did the coin used to coincide with metal coins like gold and silver. After this, the coins run by the government or by the RBI came while Bitcoin is not in the currency category nor commodity.
-Pongji scheme racket cryptokransi not just operational hazards but it also has other risks. Pongi scheme is being launched for fraud.