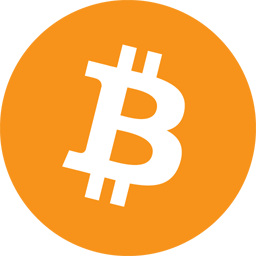 The public addresses of cryptocurrency wallets are usually just random numbers and letters put together. This is different for STEEM, where a user chooses a username when creating their account, but it applies to cryptocurrencies such as Bitcoin. Personalized addresses for those cryptocurrencies are called vanity addresses. A "[..] vanity address is a Bitcoin address with certain starting letters that spell out words such as your name or your brand. This can make your own wallet stand out when receiving or sending Bitcoin [..] Source: medium.com"
I have been experimenting with vanity addresses some time ago and just stumbled across it again. There are a lot of services on the web, that generate vanity addresses for you, but you have to pay a lot if you want a prefix longer than 6 characters. I have searched for generators to generate them myself and stumbled upon one particularly good generator for vanity addresses. You can find more information on it here: Vanitygen
I tried the generator on two of my devices with the following configuration: ./vanitygen -o addresses -ik 1STEEM
The flag -o followed by "addresses" defines the file in which all found addresses should be saved. The flag -i tells the generator to ignore case sensitivity and the flag -k lets the generator continue after an address has been found, until the program is stopped manually. The last part "1STEEM" is the prefix of the vanity address I want to generate.
My laptop managed to generate about one address every 10 minutes and my other pc about one address every 5 minutes. This time will drastically increase for every character you add to the prefix. Here are some of the best addresses I was able to generate:
1STeeMRXQxmYTiQY5Qckcoz4bbg7CPrqP
1STeemLuaUxg3ZAA9PR4TDLT5PKxZwsVD
1STeeMjAVwMEFBMdrsFY9y8kekaeRYUQV
1SteeMVtqtTJeGMs9Uav23aRqM9a5werT
1STEEmqgDFTPHMATUg4YRAnka8NfRVMzn
1234567sUf1uvm6yX5n2YfaLL4vusN7Gim
The last one took me about 12 hours to generate.. Now I just need to fill them with some Bitcoins 😃
If you want to try the generator for yourself you can download binaries for Windows directly from here and there you will also find information on how to run it on Linux.
I will definitely experiment with it some more. Lets see with what addresses I can come up 😉 I will keep you updated on my progress.