Cryptocurrency is currency or an asset that can be used for a specific purpose, that is digital. The issue with digital assets or currencies is that there are people that would like to steal your assets, similar to fiat currencies, or currencies issued by your government. Because of this, digital currencies are encrypted, making them difficult to steal.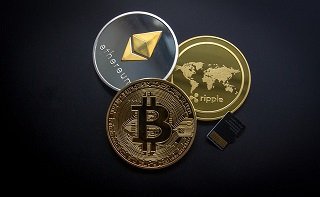 The most popular cryptocurrency is Bitcoin, but there are others. Most people have heard of Bitcoin, yet not too many really know any details around it. The relatively small percentage of the population that has taken the time to understand Bitcoin and the digital currency markets are rare compared to the general population. As there are a number of details required in order to buy and trade cryptocurrencies for investment and profit purposes.
To purchase and trade cryptocurrencies you will need to belong to an exchange that deals with the cryptocurrencies you'd like to purchase. The exchange is where you'll purchase and sell your currency. You'll also require a wallet. The wallet is where you'll temporarily hold your digital currency. Both of these are fairly easy to acquire, but you'll need to make some choices.
There are many exchanges available to join. Each offering different types of digital currencies, some with more selection than others. Fees though, are likely the biggest concern regarding which exchange to join. Also, trustworthiness too. You do not want to join a 'suspect' exchange. Do your homework and be sure you are joining a legitimate and reputable exchange company.
Wallets are also a concern. There are several choices. The safest being a cold storage wallet that is kept offline. This way hackers are not able, or are least able to steal your digital currency. The only way you are at risk is when making the transaction. You may also be at risk for losing your cold storage wallet.
A hot wallet is susceptible to hackers as it is connected to the world wide web most or all the time. You are relying on the online wallet company to have enough security that hackers can not break through and remove your digital currencies. Hot wallets are available for free though. So, this may or may not be a good enough trade off for you.
Anyway, it seems there is tremendous potential for amazing returns within the crypto-currency markets. ICOs or initial coin offerings may be the key to that success. There have been offerings like NXT, IOTA, NEO, and Ethereum that have returned in the thousands, if not millions on the initial investment. The trick, of course, is finding the ICO that will do this, going forward.