What is BABB?
The BABB project, a new project that was started in 2018, has a mission to become a fully decentralized banking system allowing users to become "their own bank". The BABB team views flaws in today's banking system which needs to be solved. BABB's goal is to revolutionize the banking system in today's financial economy by providing robust technology and meeting the demand for many people involved in the banking system.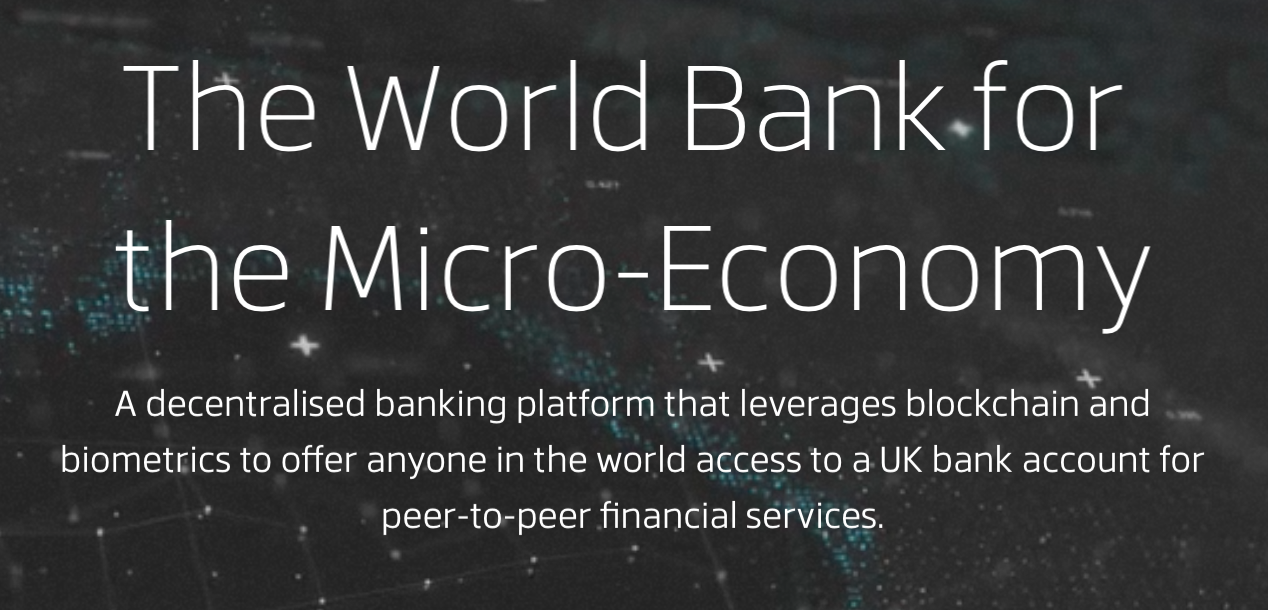 The Flaws BABB Observes In The Financial System
According to BABB's whitepaper, "There are seven billion people in the world, and more than two billion of them are 'unbanked'. The people that are unbanked don't have access to financial services. This dilemma according to BABB is extremely risky for individuals without a banking system for various reasons. These "unbanked" individuals have the risk of losing their cash, acquiring a loan securely, and having the simplicity of sending to someone else. According to BABB's statistics, "anyone who doesn't have access to a bank account or financial services is being held back...."An initiative in Mexico to 'bank the unbanked' found that opening bank accounts for low-income customers led to a 7.6% increase in the number of business owners, a 1.4% increase in employment and a 7% increase in average income". (resource.getbabb 2018). The continuation of poverty, inferior living standards, bad health, and inadequate education is due to financial exclusion.
The individuals who have a bank are also going through some troubles which haven't been solved. According to Accenture, Banking the unbanked in a 380 billion dollar market opportunity which has not been tapped into yet. The reason is due to the expense they would have to maintain acquiring the "unbanked". Since the "unbanked" is a significantly smaller portion compared to the "banked", this model would not be profitable for traditional banks.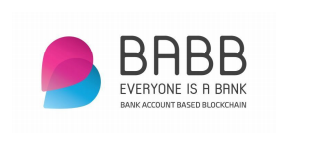 What is BABB's Solution?
BABB wants to stand by what their name represents which is "Bank Account Based On Blockchain". Blockchain technology allows BABB to attract the unbanked. BABB believes there is an opportunity to eradicate certain expenses in the banking system such as financial services and fees. BABB stated, "We can also make the global economy less susceptible to shocks such as the 2008 financial crisis by decentralizing the decision making"(Resources.getbabb 2018).
BABB's Products
1. The BABB App
BABB offers an app to allow customers to use their services on their mobile device. BABB wants to leapfrog the system of users going to the bank or atm to receive service. The process of creating a BABB will be effortless only taking seconds to complete. In order to create an account, it involves taking an image of yourself and a passphrase. The FCA (Financial Conduct Authority) regulates the Authorised Payment Institution which BABB currently holds. The next step is for BABB to attain a banking license to perform treasury operations.
2. Peer-to-Peer Financial Services
According to BABB's whitepaper, "A BABB bank account will be a portal to a connected world of crowdsourced financial services, BABB account holders are nodes in a peer-to-peer network managed by smart contracts, connecting people with money to people with ideas"(Resources.getbabb 2018).
3. BABB's Payment Card
BABB offers a black card which will be linked to their BABB app operated by either a NFC tag or QR code. BABB does not charge to receive their cards. BABB cardholders have the option of using their BABB card in certain retail locations ONLY if their retailer has a BABB account. BABB's Black Card is not dependent on Visa and Mastercard.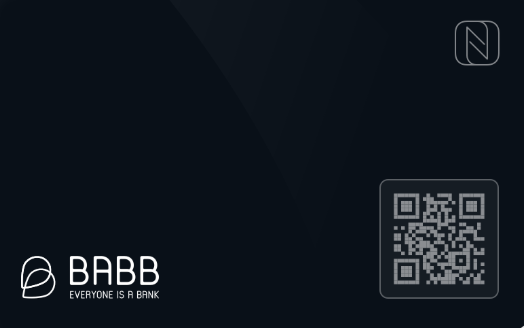 Babb Working With Central Banks
The biggest obstacle BABB has to overcome is attaining a license from central banks to allow their own digital currencies in different countries. BABB plans to assist central banks in the process of supporting of their digital currencies. In addition, BABB will also allow banks to use their data for anlytical tools to better manage their financial system.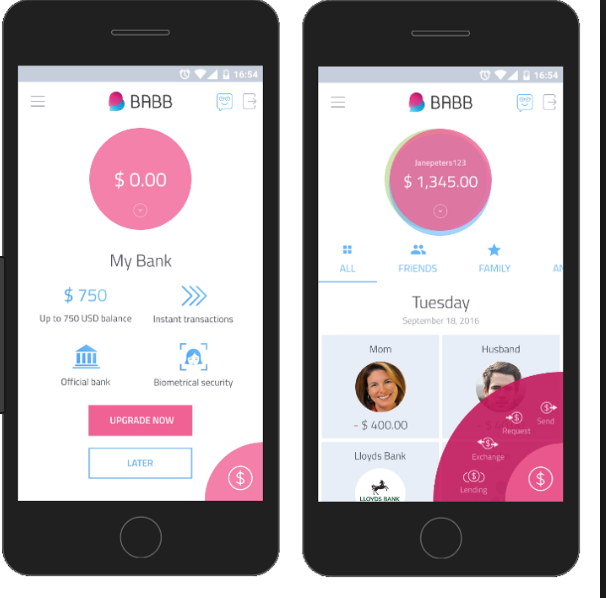 BABB's Founder
BABB has a unique team which consists of members with great experience and strong vision.
Rushd Averroes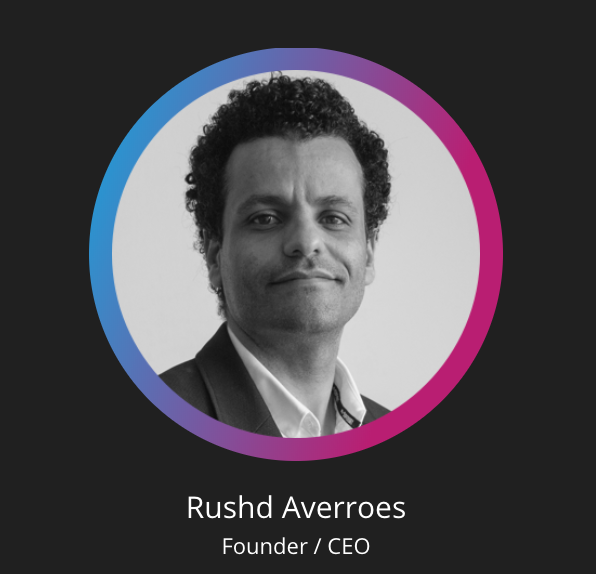 Rushd Avveroes is the founder and CEO of BABB. According to getabb.com, "he is a financial inclusion specialist and has an MA from the University of Greenwich in Microfinance and Financial inclusion" Rushd has the experience of managing the successful authorized payment institution in the UK called "Wowpaymobi".
BABB's Current Price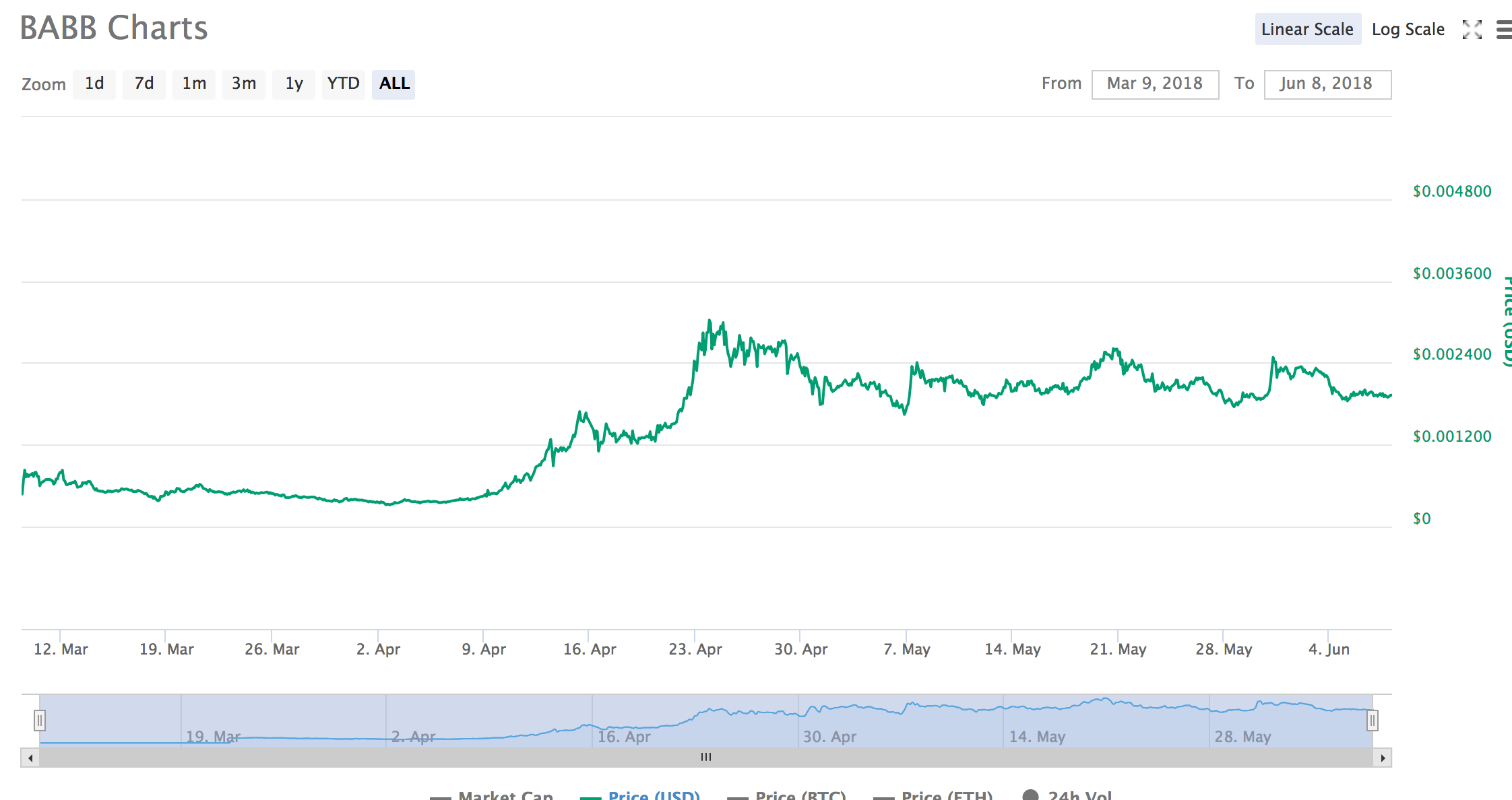 Babb's current price is extremely low sitting at $.001912 with a circulating supply of 20,999,999,999 BAX and a total supply of 50,000,000,000 BAX.
BABB's Markets

Babb's Social and Website Links
Twitter: https://twitter.com/getbabb?lang=en
Reddit: https://www.reddit.com/r/getBABB/
Website: https://getbabb.com/
Facebook: https://www.facebook.com/getbabb/
BABB App: https://babbapp.com/
Whitepaper: https://resources.getbabb.com/whitepapers/en/babb-whitepaper.pdf (56 pages)