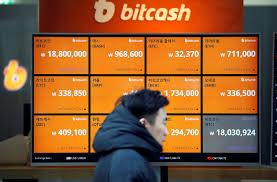 The South Korean government announced that some taxes on digital currencies could be imposed under the current law, which will be finalized in the first half of this year. There are also other taxes being considered, but some are difficult to implement under the current tax system.
To impose some taxes soon
The South Korean government is discussing ways to tax digital currency transactions. Chosun described it as saying:
"Virtual currencies are not subject to taxation under the current income tax law"
But regulators have not previously confirmed whether the current legal framework allows for taxation of digital currencies. Choi Young-rak, head of the tax department at the Ministry of Finance and Strategy, was quoted in a session on the draft amendment to the Tax Law Enforcement Ordinance on Sunday, January 7, as saying:
"There are some things that can be taxed under current law"
한국 정부는 올해 상반기에 확정 될 현행법에 따라 일부 디지털 통화에 대한 세금 부과가 가능할 것이라고 발표했다. 또한 다른 세금도 고려되지만 현행 조세제 하에서는 시행하기 어려운 세금도 있습니다.
곧 일부 세금 부과
한국 정부는 디지털 통화 거래에 세금을 부과하는 방법에 대해 논의하고 있습니다. 조선 총리는 다음과 같이 설명했다.
"가상 통화는 현재 소득세 법에 따라 과세 대상이 아닙니다."
그러나 규제 기관은 현재의 법적 틀이 디지털 통화에 대한 과세를 허용하는지 여부를 이전에 확인하지 않았다. 재정 경제부 세무 국장 최영래 (崔永 希) 재무 장관은 1 월 7 일 일요일 조세법 시행령 개정안 초안에서 "
"현행법에 따라 과세 할 수있는 것들이 있습니다"