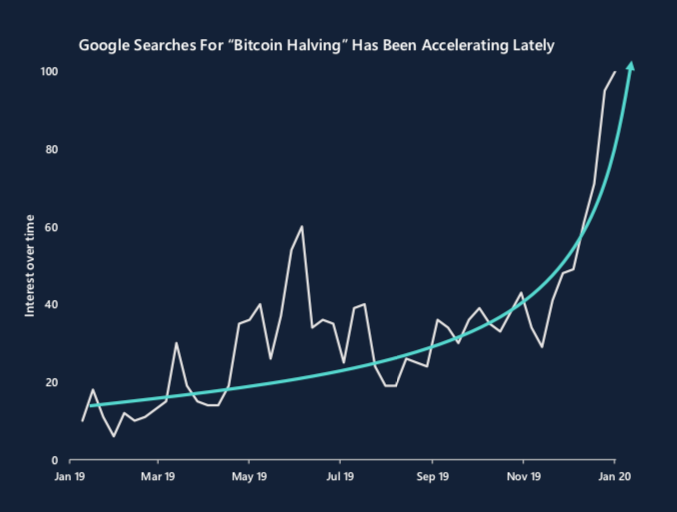 Looking at what has happened in the past after this event it isn't hard to understand why interest is growing at this time.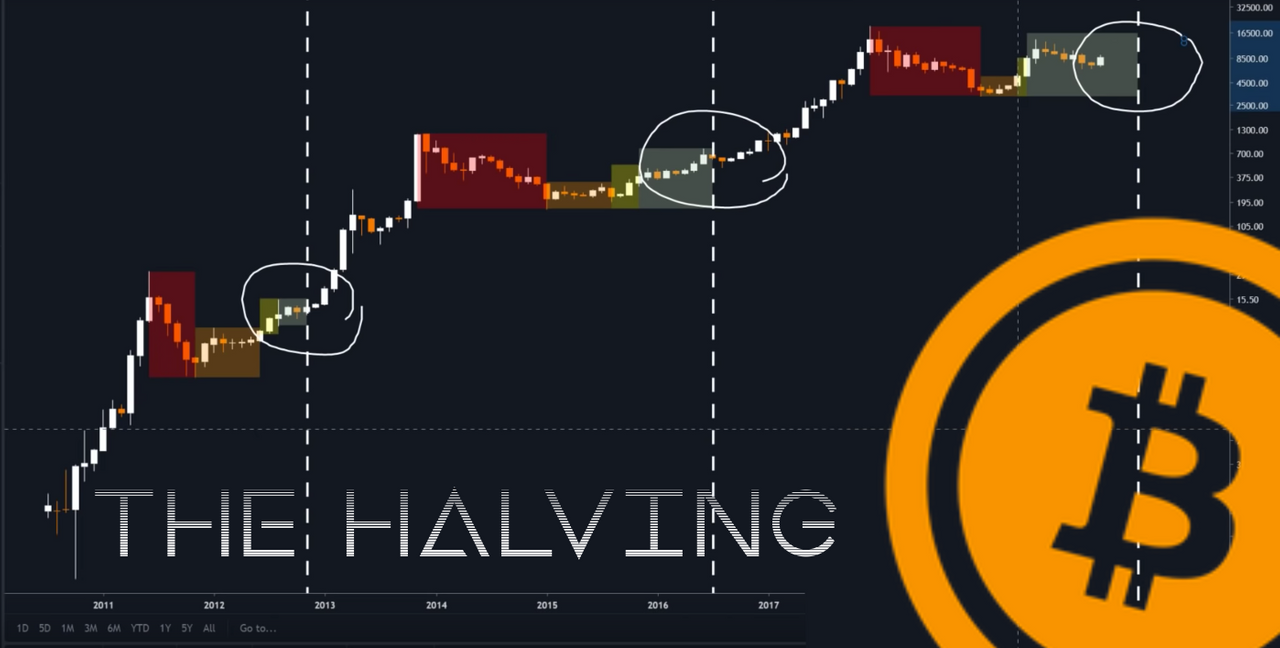 If you want to follow the countdown clock just hit this link

Some people are saying the halving has been priced in already because so many of us are aware of it now. If that were the case we wouldn't be seeing the spike from people googling it.
While a lot of us do understand the implications of the halving, there are many more who are just learning about it now for the first time and accumulating with the intention of hodling for the long term. Check out the furious uptrend in dormant addresses (over one year inactive).

Google searches for the halving are already at their all time high and we still have over 100 days to go.
I choose to believe we are on our way into a Super Cycle, depicted here by @altcoindaily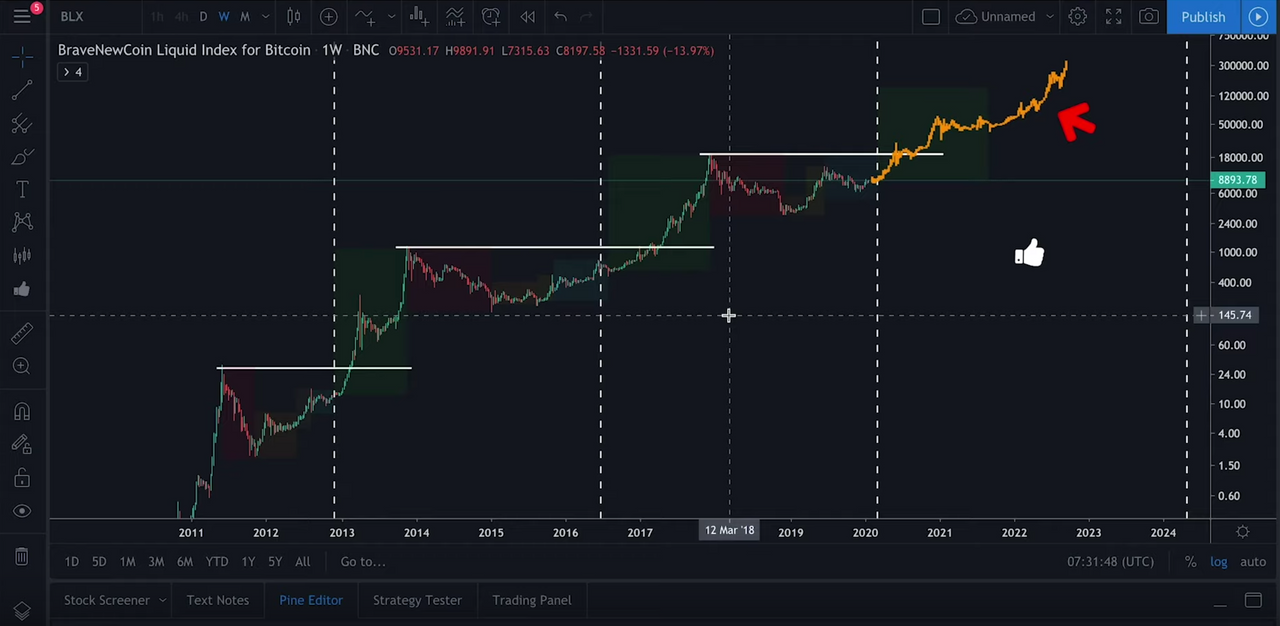 And it is time to get our crypto bags in order.
---
He was a London based filmmaker until he sold everything and set out on a barefoot journey around the world, currently based in the south of France.

He is travelling with his partner & two children and with no bank account he has been living on crypto for over two years.

Sam supports @naturalmedicine because they are seeking to help us in ways which go far beyond money. Please come and join us on Discord

All content created for this account is 100% original (unless otherwise stated), produced by @samstonehill who invites you to use & share freely as you wish.

All non original photo sources can be found by clicking on the image