Tomorrow I fly to Phnom Penh, capital of Cambodia. I stay there last 4 nights before I will return to Europe. I come to visit this country as a regular tourist, properly with a group of friends. We seen all, Angkor and floating villages, temples, night markets. All the regular stuff. A day they left for Poland I stay alone, I try to relax staying at the beach all the time. I had even huge stamp in my Passport saying: "Working is forbidden". Cambodians officials placed there this stamp when I extend my visa. At that beach I met girls selling bracelets, after that everything change. You know the story.
I am happy I get my idea in working fase, lets see the results.
I met this polish girl two weeks ago, she is a manager at one of the resorts I stay in. I told here about my idea during the breakfast. She knew about cryptos a lot, the Resort she was working for has been build with bitcoin. She wrote me yesterday that she is interested in the project. Her working 2 years contract is finishing in two months and she want to stay longer in Cambodia but she want to make now something useful.
People seems to like the satoshi project. I am proud to leave village of Otres not as a tourist and the next time I will be here I will be coming with building plans and funds gather with a help of a new impressively growing community of Steemians. New sort of creators with very powerful tool in their hands. Tool to build better communities if use in the right way. Last week value of Steem and the platform went above 1 000 000 000 dollars, as I write this today it's grow again by another 120 millions dollars. More than 10% from last week. It's shows that Steem is the only fully working blockchain project. With it's blockchain, functioning coins, working websites and growing community. It has it all what others are still missing. Now we have a chance to show what this network of people is capable of. Endless possibilities with chirurgical precision applying their steem power to the areas and project that can use most at the specific location and time. They are able to make a change in one place and and very fast move the new area where their help is most needed.
It's difficult for people to imagine how fast things can move and change. I experienced it on myself many times. Few times in my life I experienced together with millions of other people. Collapse of the Berlin Wall, which end
Socialism in Poland and all neighbouring countries with largest USSR, if you guys still remember the name of this country? The hydra was killed in Moscow and all its heads cut off.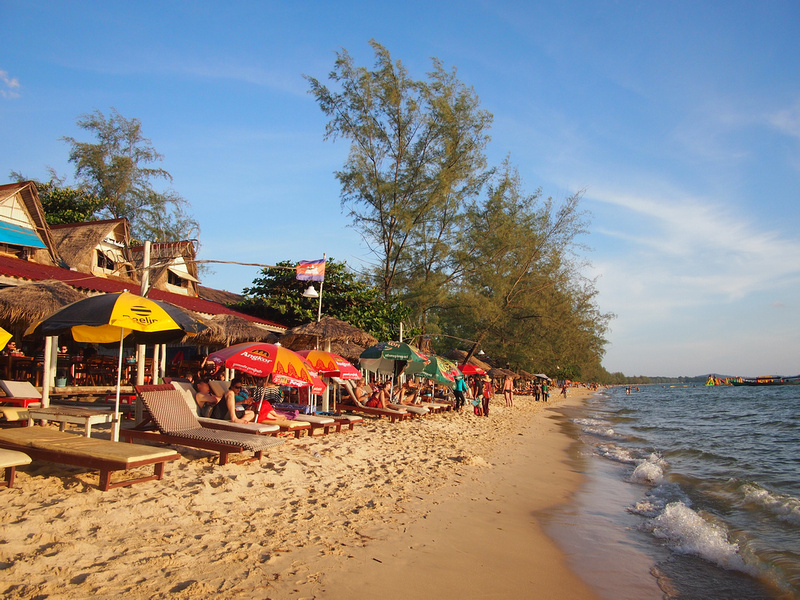 Bamboo Shack Otres where I spend most of my time.
You can rent rooms above the bar for 6 dollars a night and have an ocean view.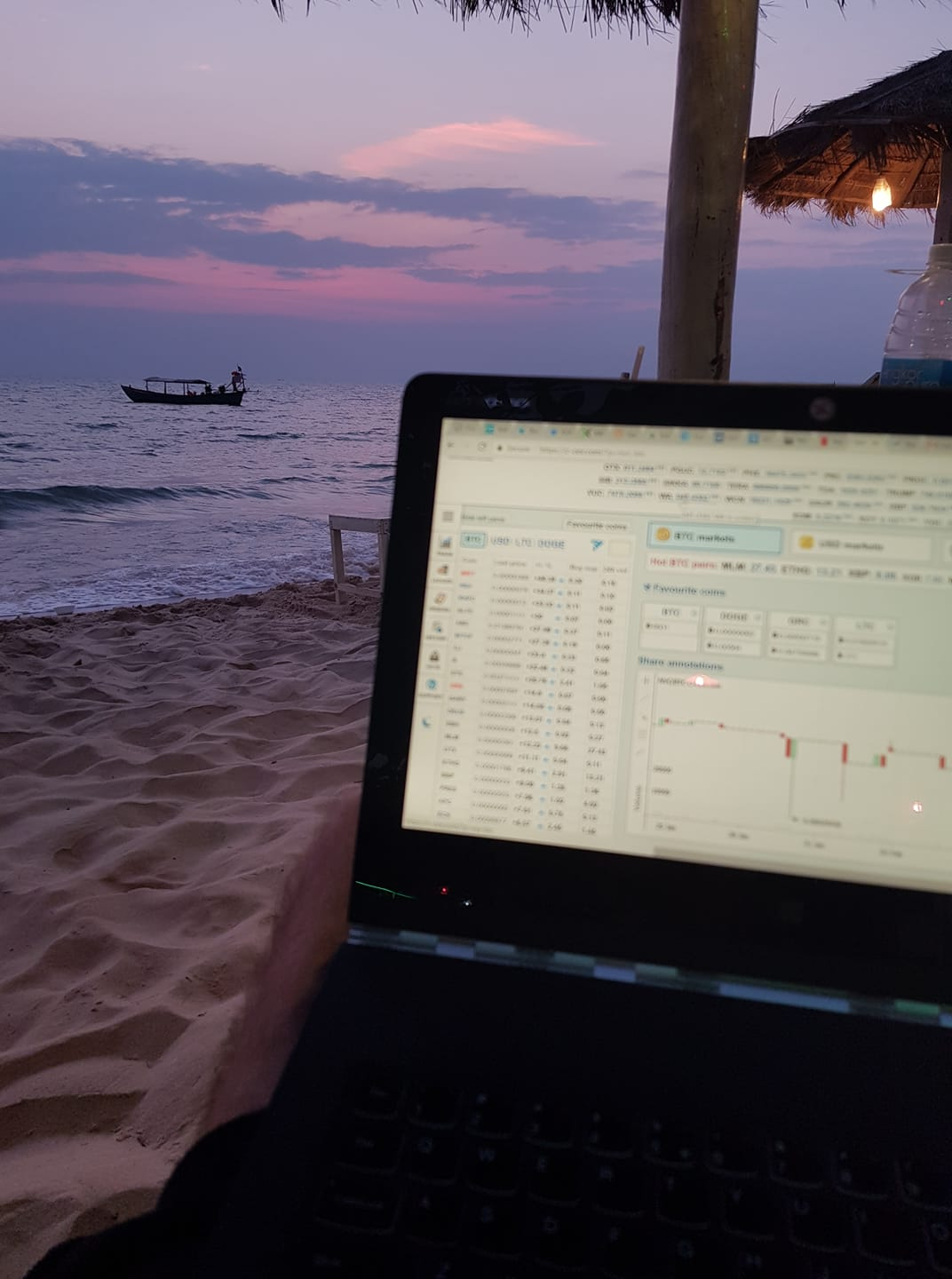 The evening view from inside Bamboo Shack the only Trading Bitcoin Post in Otres.
Charity School Project. You can support Us by upvoting and resteeming our posts. To support Us daily just delegate or donate some of your Steempower to Us. @satoshischool