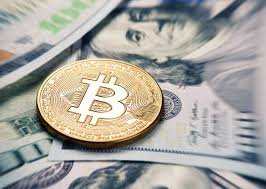 TRADITIONAL MONEY
MAKE
Central banks print money that is then released into the economy, largely by retail banks in the form of loans.
VALUE
Determined by economic factors and the amount of money in circulation. Central banks can devalue a currency by printing more of it.
CONTROL
Retail banks continually monitor transactions for signs of suspicious activity. Anti-counterfeiting technology is built into the currency in the form of watermarks and security threads.
STORE
Money is held in banks with records of account holders.
TRANSFER
Transactions are only possible via a bank account and they can be traced. Fees for international transfers can be high.
CRYPTOCURRENCY
MAKE
Miners create virtual coins using special hardware. The coins are then registered on an online public ledger.
VALUE
Cryptocurrencies become more valuable when they are easier to use, transaction time is faster and more secure, and the number of retailers using them rises.
CONTROL
Secure encryption is built in to the code of each virtual coin. Continually changing complex mathematical puzzles prevents counterfeiting.
STORE
Cryptocurrencies are held in the digital wallets of individuals. Records are kept on a virtual ledger.
TRANSFER
Anyone with online access can make transfers. Such transfers are virtually anonymous and their fees low or negligible.