I think it got me again
There is nothing more addicting than waking up in the morning and seeing that you found a block. I used to run CGminer because it consolidated my video cards and ASICs in one (relatively) easy to read terminal window.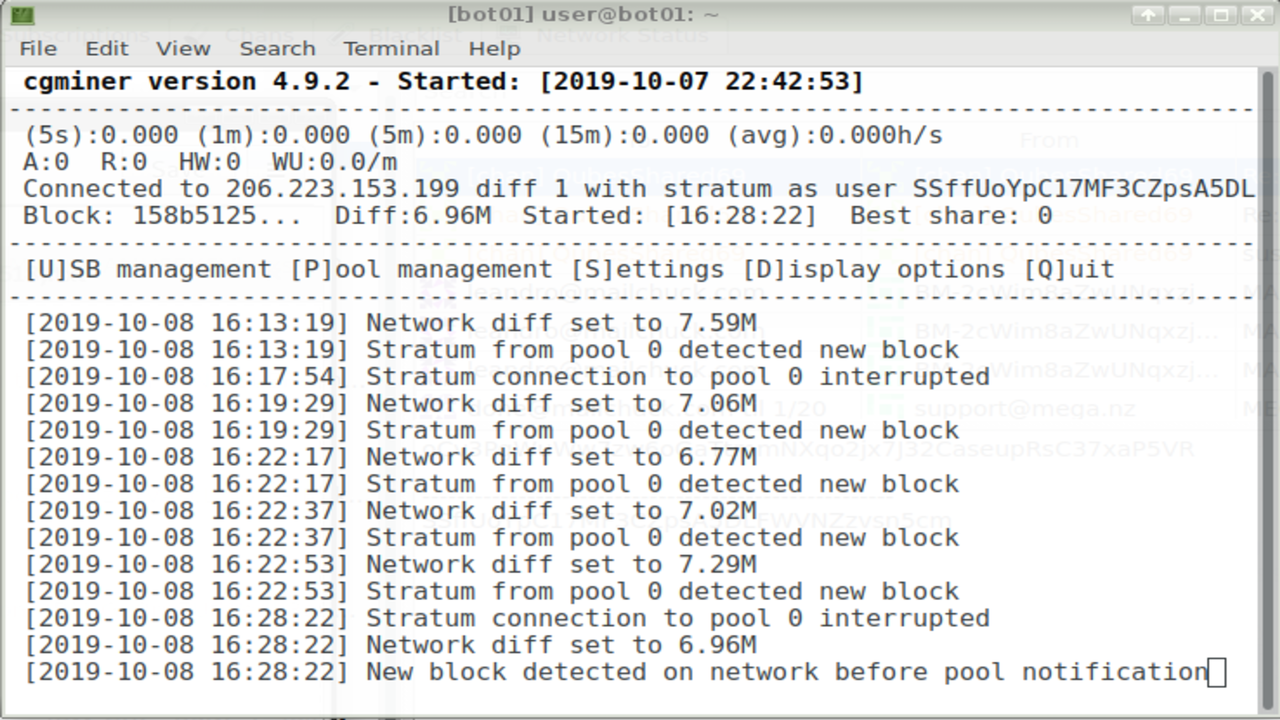 You may have seen my miner start up videos where each window was CGminer running a different machine, each with several video cards producing x-hashes per second.
Well, I found a coin the other day that has a low difficulty factor and I downloaded the wallet. (below)
After I started mining with my CPU, I thought I would try CGminer and see if it could find my video card, no luck. It is producing zero hashes per second (above).
I did find out that what used to take a week of script writing and the installation of many dependencies, is now just one command.
sudo apt-get install cgminer
Finished.
Even the configuration was performed by a series of questions.
Core-wallet mining
This seems simple and it is. You send work to the network and if you hit the math problem that closes a block, you get 50 coins.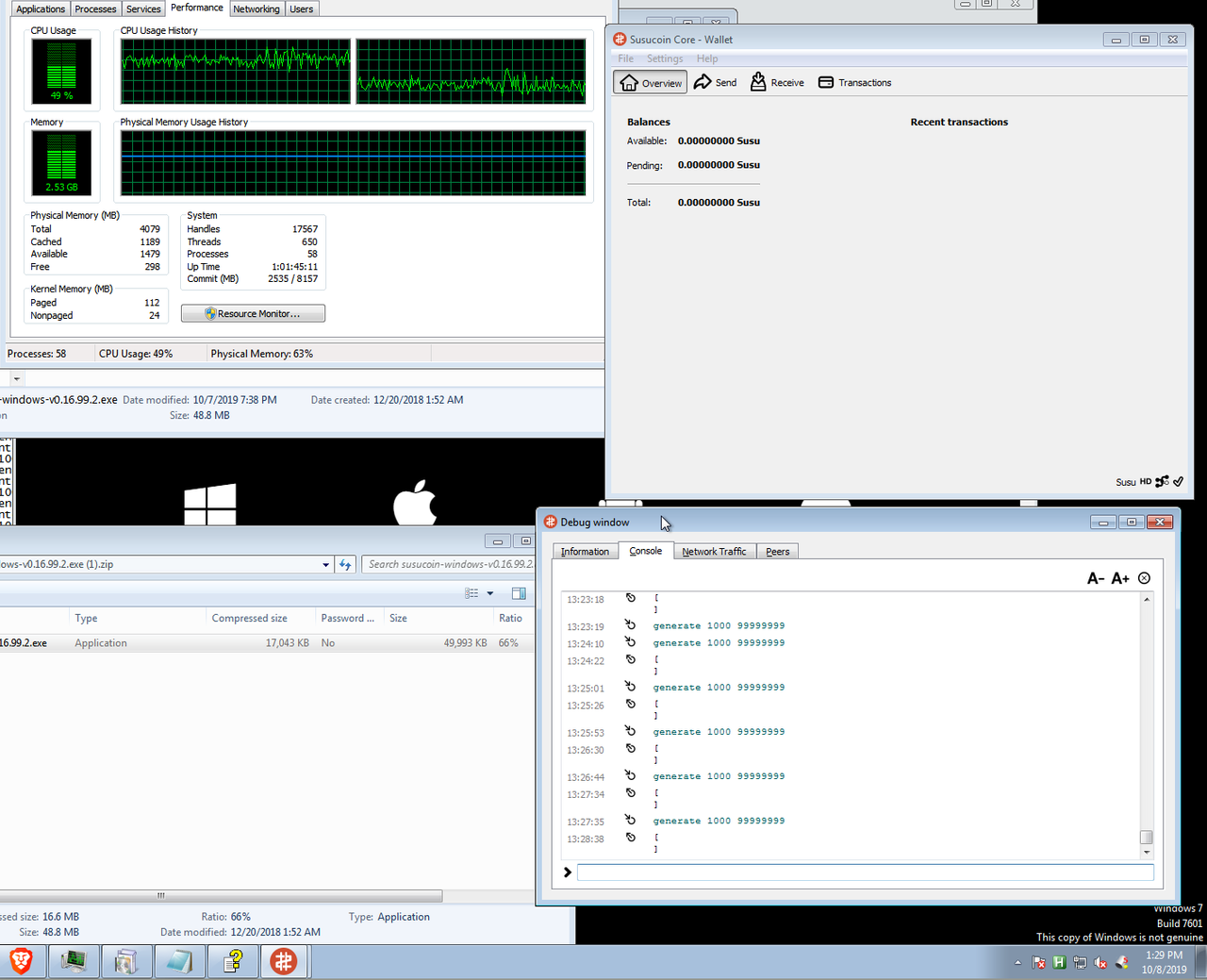 I sent the command generate 1000
It returned [ ]
Then I sent the command again... (rinse, repeat)
One cannot sit in front of the screen typing a command once every minute. That is not practical. So, I wrote a script that would mimic my keyboard and type the command for me. Then sleep for 51000 thousandths of a minute, and I asked it to loop.
I also added a 99999999 at the end of the line so that it would make more attempts to generate a block.
The chances that one of these attempts at "putting the last piece in the puzzle" will result in money is unlikely. A new block is created once every two to five minutes and I am trying about three times per block.
The difference is that I am attempting this with a metaphoric puzzle that only has 500 pieces
If this were bitcoin, the puzzle has trillions of pieces.
Just the same, this costs me nothing to do. It does not slow my computer down and I only need to look ever now and then to see if it is still mining.
The coin is not relevant. Mining any coin results in the same end. Whatever the coin, I can change it out for a more well known or well liked one later.
Bit by the bug
If this bug bite gets itchy enough, I may end up pulling out my ASIC miners and running a completely different operating system on a dedicated machine just so that I can shoot for a part of the prize six times per hour.
I need only find a coin that is based on the original bitcoin code because ASIC miner only do one kind of hashing.
It's like playing the lottery with way more variables.
People seem to like this kind of secret message hidden in really small text. Kidnapping someone and revoking their citizenship for not paying t.axes on these silly coins that they laughed at for years is just -well- silly.
Steem is still the safest kind of mining. My SP total goes up every week while I vote and post.