This one was built and capped
Using a riser, a sideways HD7970, and an inverted case-fan, I got the top on this machine with four GPU's in it!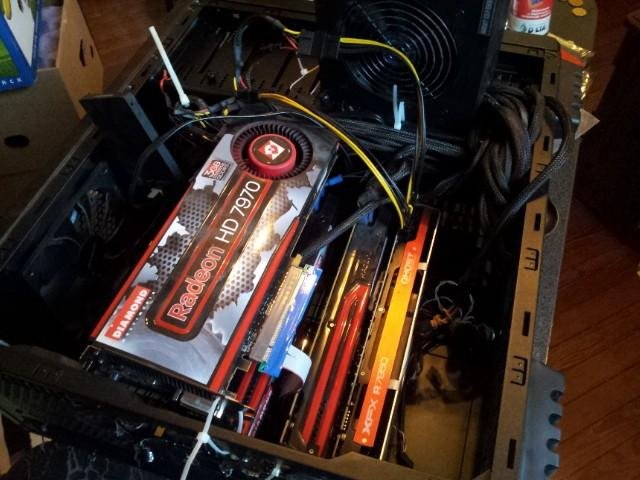 This series covers some mining endeavors allegedly performed by one-sponge-bob back in 2012 and onward.
Once I got the top on this box, I pointed a portable A/C unit at it to keep it cool.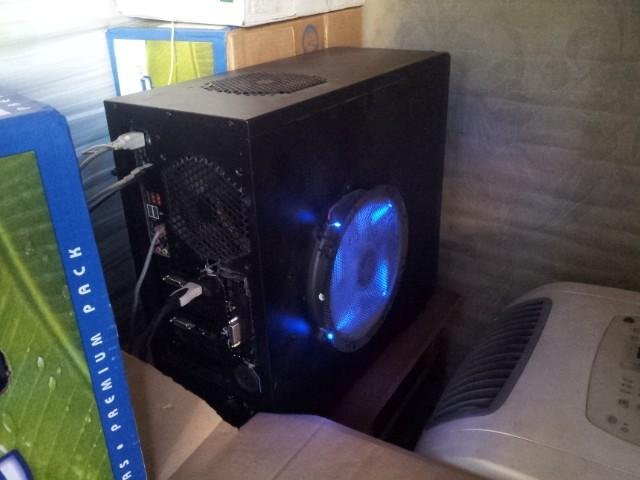 Meanwhile, outside my apartment door, the wiring and main breaker exploded. Here is a shot once the breaker was pulled and the feed wires taped. No power for days!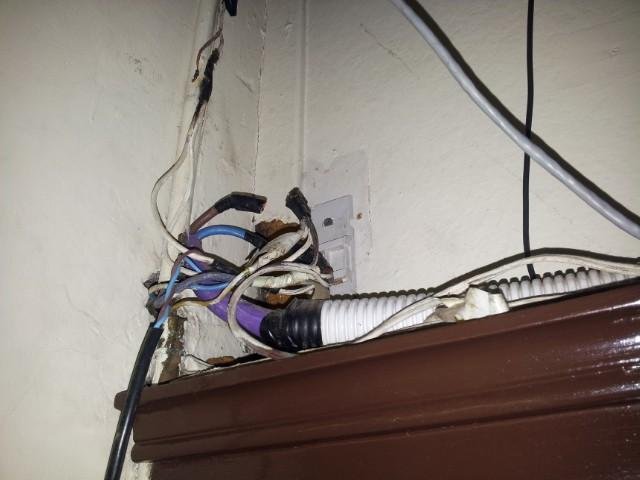 Mining was a daily struggle. If it was not a miner overheating and needing a restart, it was blown circuit breakers. Then the occasional fried feed wires.
At the time these photos were taken, the bitcoin difficulty was 10,100,000 and the block reward was 50-BTC per block (one block found every 10 minutes worldwide)
Today the bitcoin mining difficulty is 9,985,348,008,059 and each block pays 12.5-BTC to a single miner. See this site for stats on one of the many mining pools.
A recent block found by BitMinter (pool)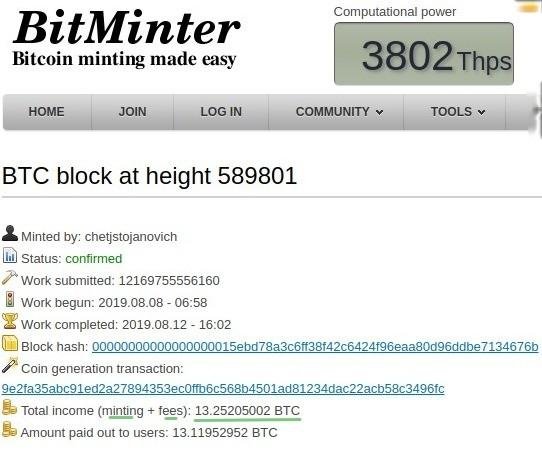 Almost 10 trillion hashing difficulty
Many have asked about mining. My three rigs from 2013 running 24/7 today, would earn about four dollars per month.
Everything written herein is hypothetical and for entertainment purposes only. Please do not contact me in order to extract a percentage of non-dollar earnings alleged here.
Any mining attempt with less than a million dollar investment would never even return the investment. Mine Steem with your photos and personality instead!