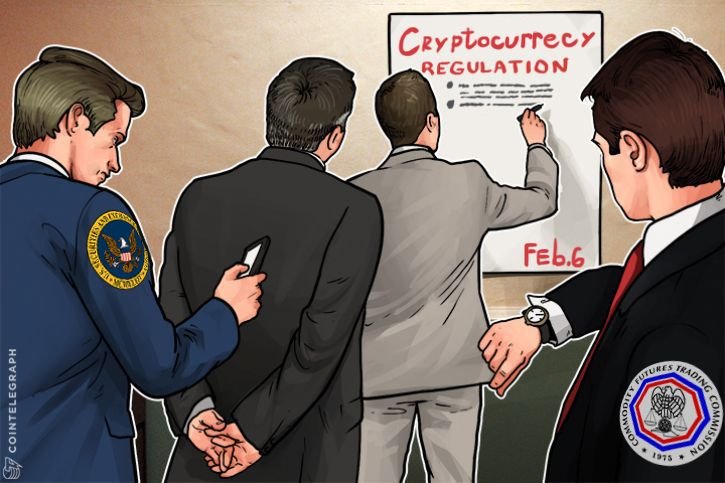 Image Source: CoinTelegraph


Shorter TL;DR
Unregulated ICOs suck but cryptos rock.
TL;DR
The government is going to support cryptocurrencies, but only if these two conditions are met:
ICO's will need to set the distinction between a token and a coin. Also, the Security Exchange Commision (SEC) plans to introduce a more stringent vetting process for Initial Coin Offerings to protect investors from fraudulent ICOs.

Cryptocurrencies will possibly need to comply with the same regulations as businesses and securities do. This is a good sign as it will allow investors to have more confidence in the projects that they choose. Hopefully, in the future, it will become a rule for digital currencies to get an "SEC Verified" stamp that ensures compliance similar to the "Better Business Bureau Verified" stamp that businesses have nowadays.
What Is Going Down Tomorrow
On Tuesday, February 6, Congress will be having what is said to be the most impactful hearing in years on the subject of cryptocurrency. The individuals under scrutiny here are the heads of the two main U.S. financial market regulators, J. Christopher Giancarlo and Jay Clayton.
The chairman of the Commodity Futures Trading Commission, Christopher Giancarlo and his counterpart at the Securities and Exchange Commission (SEC), Jay Clayton, will testify on Capitol Hill tomorrow. The hearing, which involves Senate Banking Committee is likely to yield one or two notable moments given recent developments in the space – including those involving the agencies themselves.
In recent months, the SEC and the SBC have, between them, filed lawsuits against alleged scams, launch investigations, overseen the launch of Bitcoin futures, issue warnings to investors and come to terms with a rapidly-evolving environment that has, in the words of their leaders, tested the limits of their reach.
The Good News
A few days before the hearing, copies of both Clayton's and Giancarlo's testimony were released on the official US Senate website. While the testimonies were mostly about their respective agencies' work to date, both leaders suggested that they are in favor of new avenues of regulation that could lead to an expansion of oversight by the U.S. government into the cryptocurrency market.
Below is an excerpt from Clayton's testimony:
"As Chairman Giancarlo and I stated recently, we are open to exploring with Congress, as well as with our federal and state colleagues, whether increased federal regulation of cryptocurrency trading platforms is necessary or appropriate. We also are supportive of regulatory and policy efforts to bring clarity and fairness to this space."
The documents were also shared in the /r/CryptoCurrency subreddit and were received in a positive light by Redditors. However, there were skeptics who doubt that the hearing on Tuesday is going to changing anything.
"In this market though, good news usually causes another sell-off lol", said a Redditor named stevoli.
Another Redditor called doogie88 also said:
"Yeah good news doesn't even matter anymore, just the bad news apparently. Canada adding bitcoin ETF, who cares.
Well, I guess time will tell. Come tomorrow, and we shall know the fate of cryptocurrencies.
---

If this blog post has entertained or benefitted you, please follow, upvote, resteem, reply and/or consider buying me a cup of tea.
BTC Wallet - 1B4xDRBYBb8UiFjo6zetXVNegtCUU2af2y
ETH Wallet - 0x84c53fD4CF07C2c183878C7d3261E903cb274765
NANO Wallet - xrb_3nt5ffyhbhgxkjz4aq5nucfnhiuzymr3x96ds3btb1abjyywceyztiucd7r6