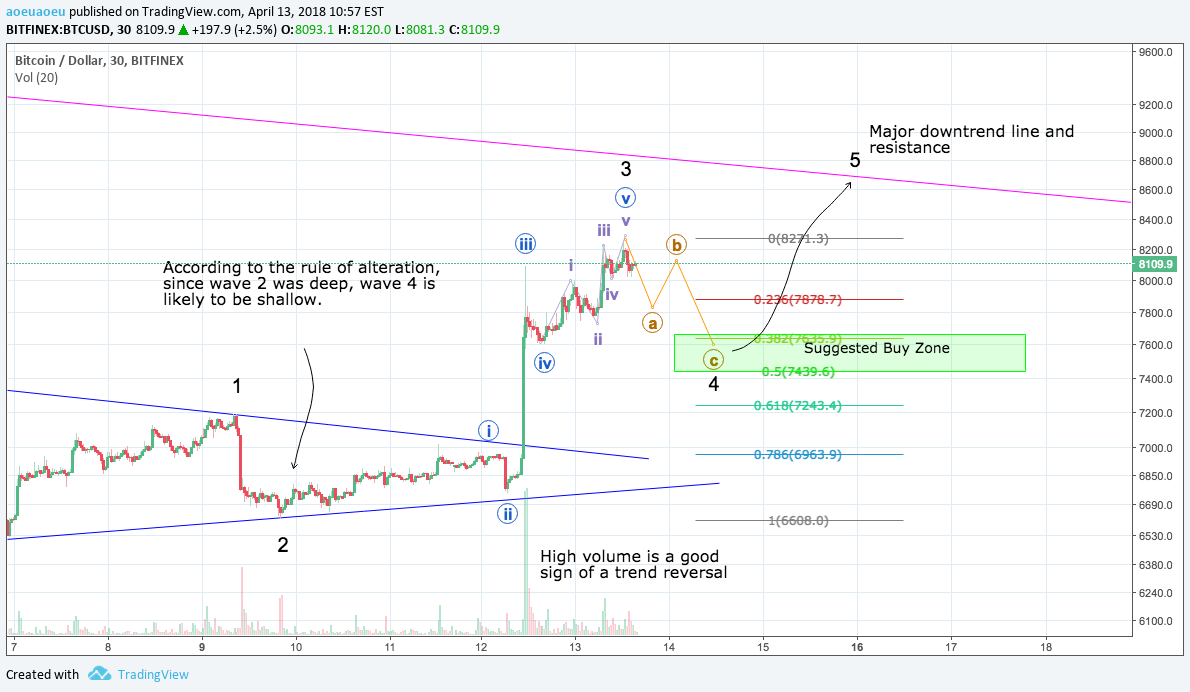 Due to the explosive nature of the price action and the huge volume, it appears that Bitcoin is forming a set of impulse waves that could be the start of a new uptrend. Bitcoin is still missing its fifth wave and will likely test 8500-8600 region, the major channel resistance from the past two months.
However, on the shorter time frame, it appears that Bitcoin has formed five sub-waves in wave 3 and will proceed to wave 4, likely correcting to the 0.382 to 0.5 Fib regions. The divergence on the MACD or RSI supports this conclusion, indicating that Bitcoin is losing steam for the time being. Since wave 2 was a deep correction, wave 4 will likely be shallow.
Possible Trade Setups:
Short Wave 4
Entry: 8100
Stop: 8400
Target: 7660
Timeframe: 1-2 days
Long Wave 5
Entry: 7640
Stop: 7110
Target: 8500
Timeframe: 2-3 days
Disclaimer: This is just my opinion and not financial advice.