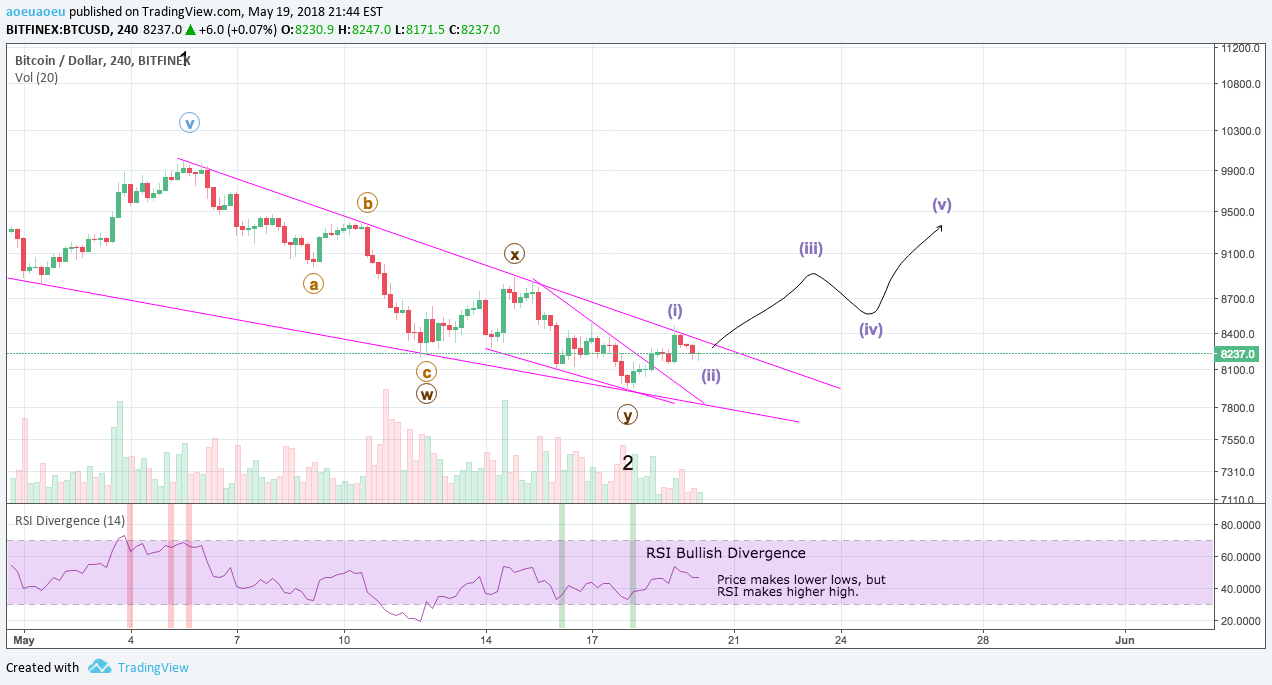 How do you know when to buy? When everyone else is selling! Especially when there are several key signs that may indicate a reversal. First, there is RSI divergence. Even though the price is still dropping, the RSI is starting to uptick, meaning the price Bitcoin is actually starting gain strength. In addition, a falling wedge is embedded within a falling wedge. The falling wedges show that the price has gone down too quickly and will at least bounce, if not start a new trend.
According to my Elliott Wave count, Bitcoin is currently on wave 2. This is how Wikipedia describes wave 2:
"Typically, the news is still bad. As prices retest the prior low, bearish sentiment quickly builds, and "the crowd" haughtily reminds all that the bear market is still deeply ensconced. Still, some positive signs appear for those who are looking: volume should be lower during wave two than during wave one, prices usually do not retrace more than 61.8% of the wave one gains, and prices should fall in a three wave pattern."
Wave 2 is usually very painful, and many people decide to cut their losses. However, if you can hold patiently, then wave 3 will bring massive gains, typically 1.618 times the price increase of wave 1 or more!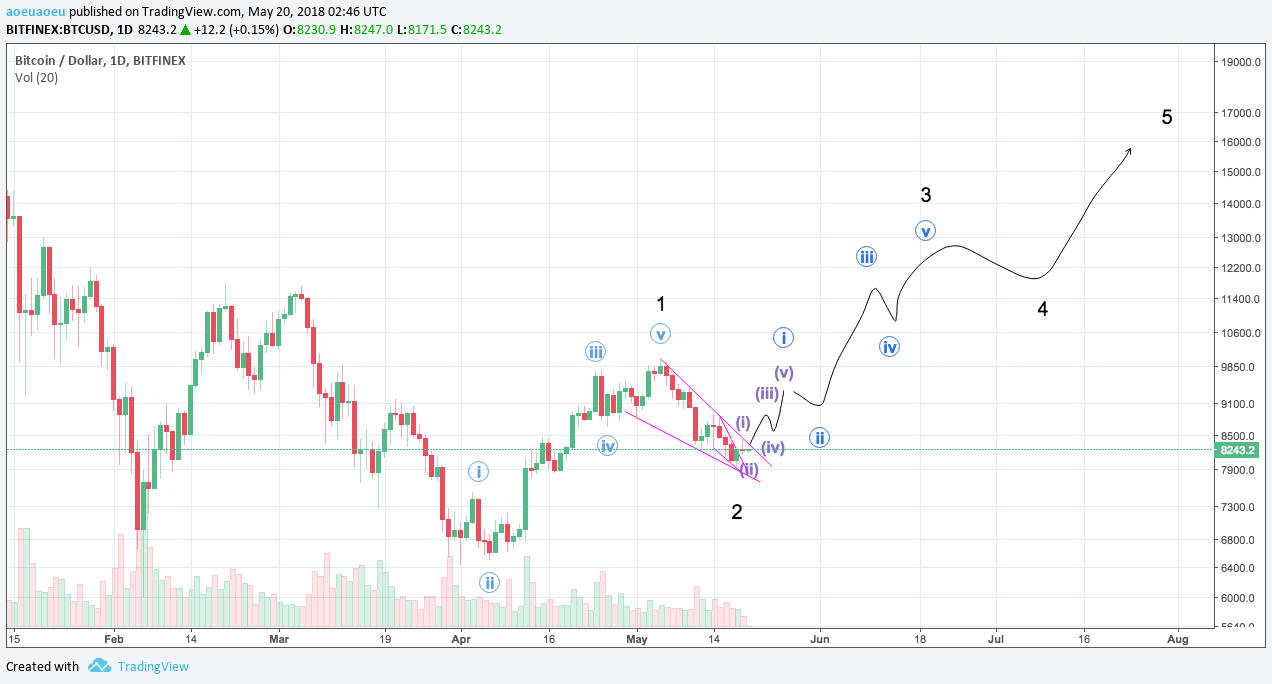 Disclaimer: This is just my opinion and not financial advice.