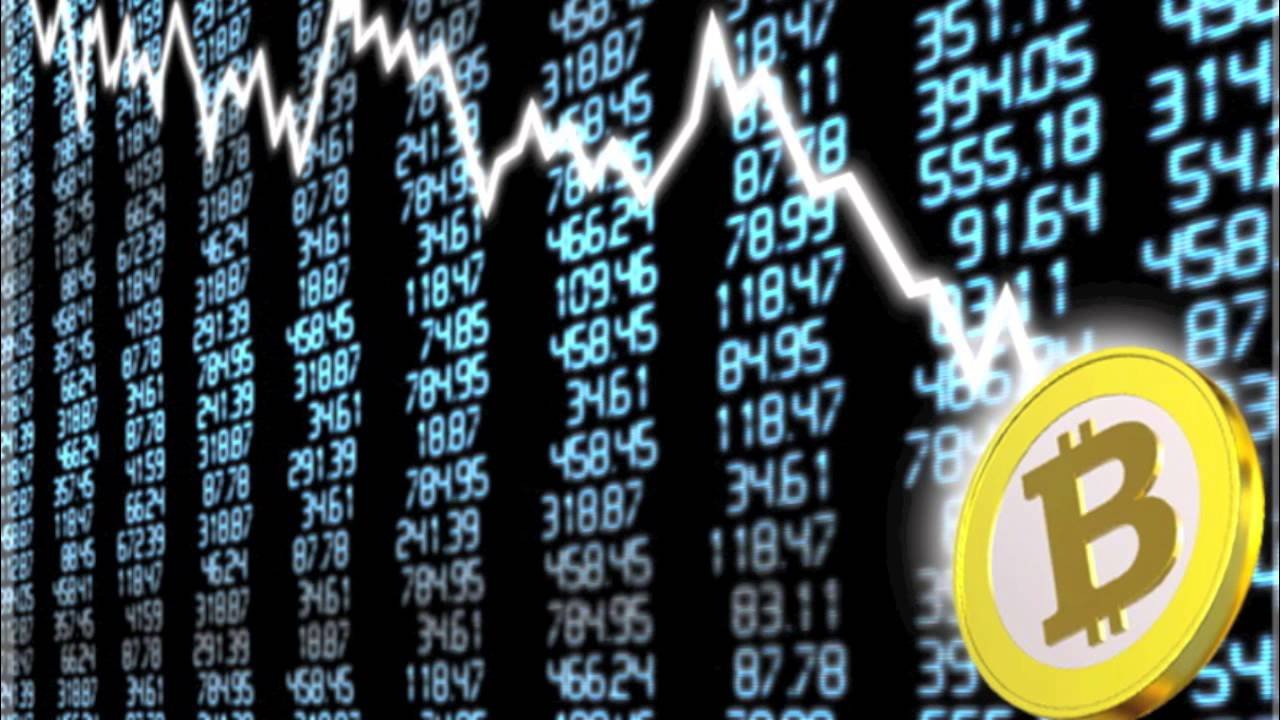 Everyone here on Steemit is earning at least some small amount of cryptocurrency by posting and curating the site. I'm sure that it has occurred to many that, if successful here, a decent amount of Steem powered cryptocurrency could be "earned".
However, before any of these "earnings" can be used two things need to happen: 1) you need to convert from Steem or SBD to some other more useable cryptocurrency, such as Bitcoin and 2) the other cryptocurrency (i.e. Bitcoin) needs to maintain its value and usability. Requirement number 1, converting from Steem to something useable, is not a problem. However, number 2 is a potentially huge problem.
I know, I know, this is heresy. "Bitcoin is here to stay and it is going to take over the world" say the believers. I say, no chance. This isn't to suggest Bitcoin might not be around for a while longer in its current form and you might even make a profit of it. I'm just saying that it is doomed in the long run.
Why?
It is simple. The powers that be will make sure the shine comes off Bitcoin and the current owners will abandon it to die.
"Can't be man! Bitcoin is the future!"
Nonsense. First of all, Bitcoin is a nothing-burger that is solely based on the confidence of speculators. It is just a bunch of 1s and 0s on the internet with no intrinsic value. You know it. I know it. Everyone knows it. Unlike the 1s and 0s created by national governments which are "by law" deemed to be money, Bitcoin is voluntary and attempts to go around national laws and power structures. This is what dooms it.
"But energy is used up to create Bitcoin through mining! This makes it real."
No it doesn't. Energy is used up by gamers as they play their games, but this doesn't make what they do a monetary, tradeable product. Lots of things use up energy and computing power. To say this somehow magically makes Bitcoin "real" is a fallacy.
"But, Idiot, I can use my Bitcoin to buy stuff off the internet right now! I can even get a debit card to buy regular stuff."
Yes, for the moment this is true. But that is simply because national governments didn't bother opposing Bitcoin when it was introduced. At first, it was such a small player that national governments simply didn't care. But, let's not forget, the real destructive and coercive power in this world is wielded by national governments. This real power absolutely dwarfs any imaginary power that Bitcoin and its owners think they have. Bitcoin started a new game, which was smart. At first there were no opponents. This led speculators to believe that no significant opponents would ever enter the game, and that is just plain wrong.
First of all, governments demand a monopoly on coercive power and on money. This isn't good or fair, but that is an iron-clad fact. Bitcoin is trying to break this monopoly. And, now that it has started to look like a success, the not-so-friendly eyes of governments are just now starting to direct their glassy gaze at the upstart. At some point, the hammer will fall.
We have already seen a few first jabs. The Chinese government is starting to weigh-in. JP Morgan's Jamie Dimon has declared Bitcoin to be "a fraud". This is only the beginning. Soon the big boys will start to play hardball.
How will this happen? It isn't what you think. They probably won't even bother to "ban" or "outlaw" cryptocurrency. They don't need to. All they have to do is start kicking Bitcoin in the nuts: over and over and over and over and over again.
For those of you who have been around for more that a couple years and who have watched the way that precious metals have been throttled for decade after decade you might know what I'm talking about. You see, the earlier threat to the monopoly of governments over money was precious metals. Many logical people over the years have speculated that governments would overspend (which actually happened) and that the ever-increasing debt of the world would balloon (which actually happened) and that OBVIOUSLY gold and silver would ROCKET TO THE MOON!!! (which never happened). In a free and logical world, gold and silver SHOULD have rocketed. Unfortunately, governments decided to kick them in the nuts: over and over and over and over again. This nut-kicking of precious metals and PM investors continues to this day.
Now, not everyone abandoned gold and silver despite their hopes and dreams being shattered. This is because of the honest truth of the fact that gold and silver really are something rare, precious and real. So, the PM investors soldier-on hoping that someday something good will happen and their decades of patience will pay off. This is a possibility.
On the other hand, Bitcoin and the Cryptocurrencies are really just a bunch of valueless 1s and 0s so once the momentum and belief in the MOON SHOT is gone, everything will be gone.
"But governments can't just sell Bitcoin to collapse the price, they have to buy it from current owners!"
So? Ever heard of AI Trading Bots? Governments have an infinite supply of their own national funny money to start stealthily building up a gigantic-sized Bitcoin position. They don't have to do it quickly. They can just hoover up loose coins, here and there, over a couple of years until they have a mini-mountain of it. They can even mine some if they feel like it. Then, once they have their hoard ready, it begins. The trading bots will jam the price down to invoke some panic: the sell orders will flow like a river. Once the panic spreads, they'll buy some back at a lower price. As soon as the panic stops and some hopeful "bargain shoppers" arrive, that is when the second wave will hit and flood the market. Then comes the third wave down. And so on. And so on….
During the 2008 financial crisis most junior mining stocks went down 80-95% in a short period of time. This is what happens to real companies in a panic. What will happen to a nothing-burger once the panic starts? It won't be pretty.
"But, I will just hold on until there is a meaningful recovery!"
Sure you will. There is an old saying: "the market can remain irrational longer than you can remain solvent". This is doubly true when national governments will be kicking you while you're down. By investing in Bitcoin you have challenged their power. You have flipped governments the middle finger thinking that they wouldn't do anything about it. Don't be too surprised when you turn out to be wrong: dead wrong.
I'm not telling you this stuff because I want it to happen. I don't. I'm telling you because national governments are bullies and they will take your lunch money. So, enjoy the golden age of cryptocurrencies while it lasts. Sooner or later, the government reapers will take it all down.
This is not investment advice. Do not buy or sell anything based upon this post. This is simply what I believe. Take it for what it's worth.