What is HiBTC?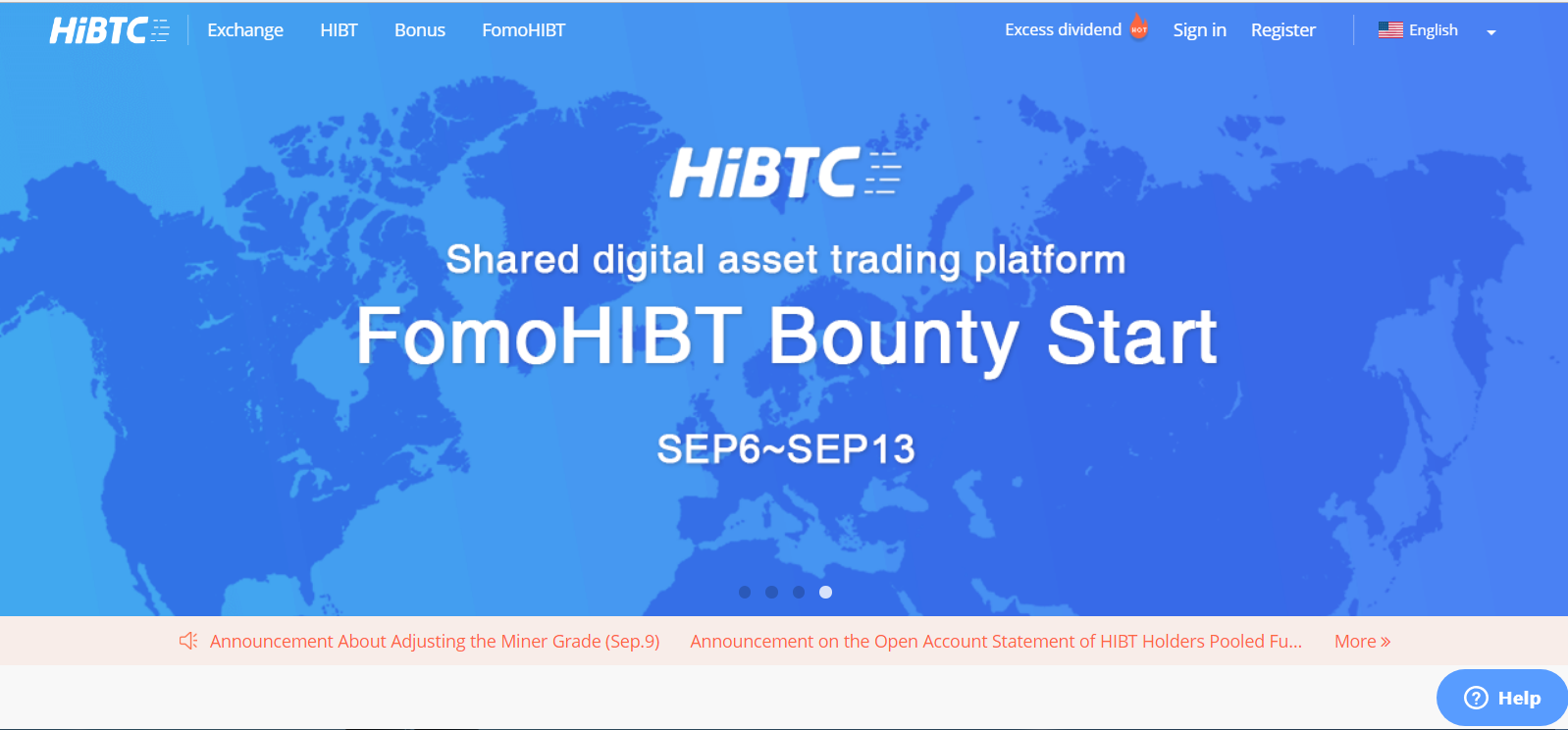 The world is exploding with the industrial revolution 4.0, blockchain technology is slowly changing people's lives. This presents many challenges and new opportunities for investors. Digital currency is considered a kind of application of Blockchain technology, over the past 10 years have experienced explosive growth, now for the global financial economy, it has made an inevitable impact. The development of cryptocurrency entailed the emergence of digital asset trading platforms aimed at circulating digital asset values, and linking the user community to one another widely. As of early 2018, digital currency trading platforms worldwide exceeded 500, digital money surpassing 1,500 species with a total value of about $ 400 billion. The rapid development of digital asset trading platforms also increases the risk of losing the assets of investors such as counterfeiting transaction data, security holes, price Coin trading floors expensive, black operations, ineffective transactions ... If you are an investor and are experiencing this problem, do not worry because I will introduce you to a great solution to this problem, that is HiBTC!
HiBTC is trying to get rid of the traditional trading platform, creating a secure, easy, orderly and transparent digital asset trading platform, and invite investors to join share all rights and profitability of HiBTC.
What are the advantages of HiBTC? Why should you join HiBTC?
First of all, using the new design concept and leading technology, HiBTC will provide a safe, efficient and convenient digital asset trading platform for all participants. In HiBTC, regardless of the size of the transaction, each participant can effectively achieve the investment objectives without worrying about personal privacy protection or the security of digital assets. In addition, the professional financial unit will provide investors with rich risk hedging instruments and investment target choices.
Second, HiBTC is committed to creating a completely transparent, fair and shared investment environment. HiBTC Token (HIBT) is the only token issued by the HiBTC platform, not only as a digital asset, but also representing all rights and interests of the HiBTC platform. HiBTC promises to regularly allocate the platform revenues to all HIBT holders; at the same time, the "transaction + token holding" mining model ("proof of mining hours + proof of equity" mechanism) is adopted, and 50% of the HIBT issued is rewarded to users through transaction processing fee mining.
Not only that, HiBTC will also introduce a "Dividend Bonus Program". Users can voluntarily join the program with part or all of the HIBT it holds, which will enjoy different proportions of dividend bonus in addition to the basic dividends.
In summary, when a user makes any transaction on the platform, in addition to obtaining the target assets, it can also obtain [mining generated HIBT + basic dividends + dividend bonus]. All of the above mining and dividend data will be made public in real time and are truly transparent and accessible.
Except the equity attribute, the asset attribute of HIBT is also important. The stability of HIBT price has a direct effect on the users' enthusiasm for participating in the transactions on the HiBTC platform. In order to guarantee a sustainable and robust development of HiBTC, we will make the "Holder Shared Fund Account" public to all users right after the platform is put into use. The HIBTs unlocked in the account will be 100% locked in the fund account until the mining is finished and won't flow into the secondary market. The dividends these HIBTs enjoys will be first used to pay for the dividend bonus generated in the Dividend Bonus Program; and the rest will be used to buy back the HIBTs in the secondary market, which will be locked in the fund account, too. When the mining is finished, all assets in the Holder Shared Fund Account, including HIBTs and dividends, will completely belong to all the HIBT holders, and the specific disposal plan will be made public in time after the mining is finished.
Finally, HiBTC hopes to break the barriers to information asymmetry between shareholders and management, and between companies and users under the traditional "firm" model, and to build a co-governed and shared organizational structure so that each HIBT holder has the right to participate in making the platform business decisions. HiBTC introduces the world's first exchange "1+1" currency listing dual-channel mode, which abandons the traditional fee-based currency listing mode and opens the HIBT holder recommendation channel.
HiBTC is currently releasing its own token.
HiBTC Token (HIBT) is the token issued by HiBTC. The entire issued HIBT base equates to the overall ownership of HiBTC trading platform which adopts an innovative "trading as mining" model. The total number of issued HIBTs is set at 10 billion and will never increase.
HiBTC will distribute more than 40% of its revenue to HIBT holders.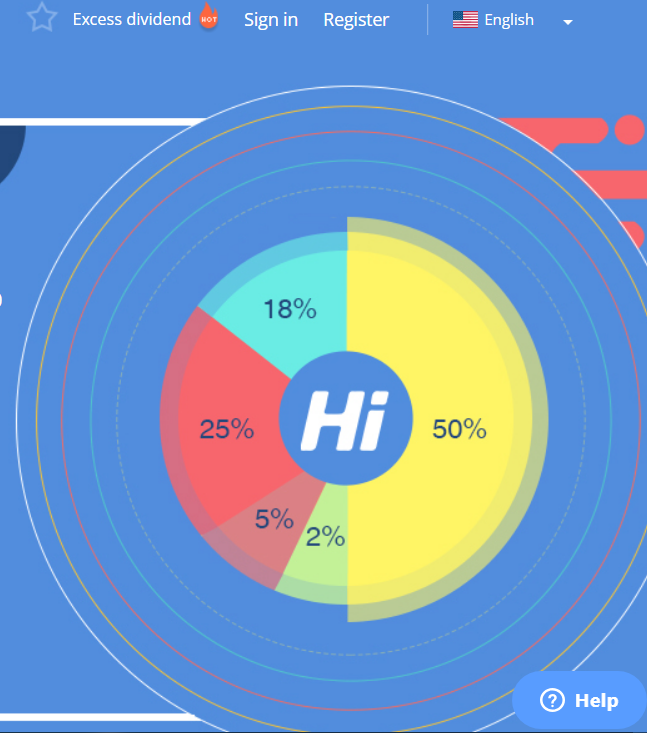 Detail token:
Issue total number: 10 billion
50%, Trade-fee mining reward
18%, Holder shared fund
25%, Founding team and strategic partners
5%, Cornerstone investors
2%, Market promotion
What rights do HIBT holders enjoy
Distribution of income: Trading platform income is allocated to holders on a fixed basis.
Participate in decision-making: Holders vote through smart contracts to participate in major business decisions.
I think you should learn and join this great platform!
You can find out more about HiBTC at:
Website: https://www.hibtc.com/#/act/homepage
Whitepaper: https://www.hibtc.com/om/about/vi/whitepaper.pdf
---
Bitcointalk Username: symwofl125
Bitcointalk Profile link: https://bitcointalk.org/index.php?action=profile;u=2092094
Thank you for following my blog! have a good day!