Following on from the massive sell, off we have found support at the 6.1K region based off previous support, since then we have returned to 6,500 region. Is this just a dead cat bounce? In this post I will be going over bullish and bearish scenarios and detailing what will make either of these counts invalidated.
Taking a long term perspective on things to start: WEEKLY
Our huge Growth last year was based upon speculator wipe and did not mirror the inherent value of BTC. That is why such a large has happened. We can see however that previous EMA's have acted as a strong support for BTC and the 100 EMA may in fact be the bottom. This would be confluent with many other analysts predicting the bottom being between 4-6K region.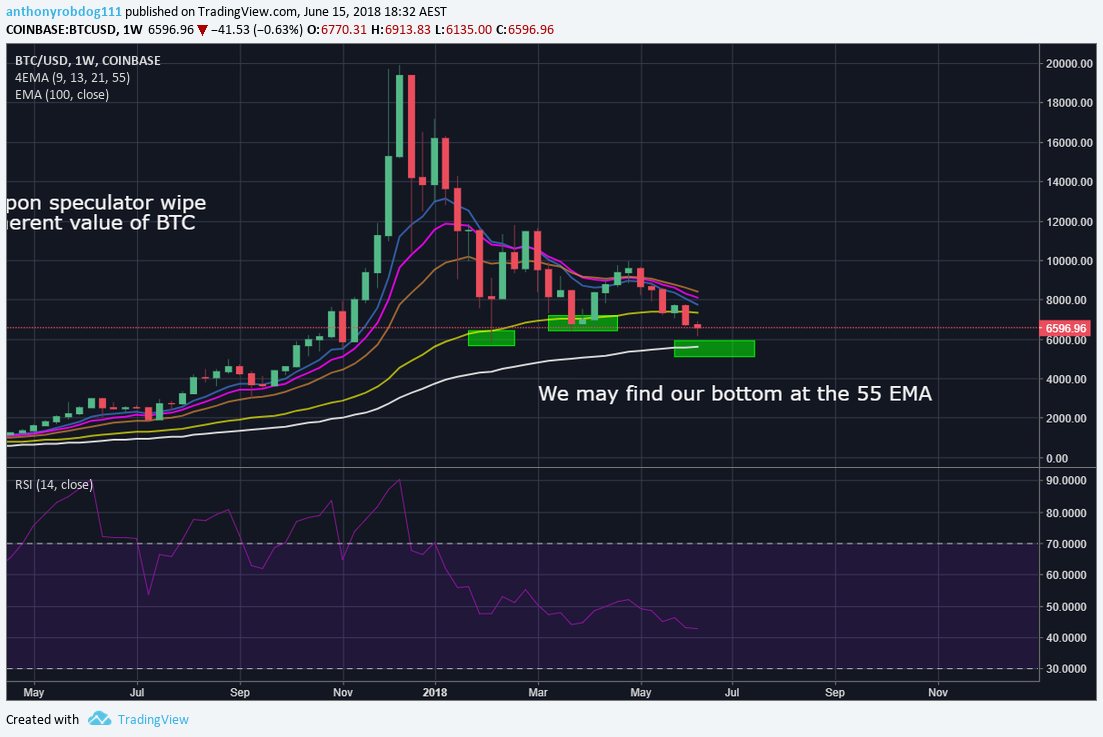 Now on a closer time frame: ONE DAY
We can see clearly that we have broken out of market structure, bearishly. However I would wait for a retest of this key trend line before confirming any position. If we retest this line and break through, it would signal that we are currently in a bear trapped region to trigger stop losses, on the contrary if we retest and fail to break through it would signal a bearish outcome and support would likely be find within the 5.5k-5K region initially. If we are to break bullish the top will likely be found at the 55 and 100 EMA.