Bitmain set to IPO in Q4 2018 or Q1 2019
First of, thanks to all of you guys. It was my first day in Steemit and I got 78 followers, 35 rep, and made like a buck. So thank you so much!!
Bitmain is a Chinese company and is one of the biggest players in the cryptocurrency world. They are the biggest chip manufacturer and produce ASIC units which are sold worldwide. To put the size of this company into perspective let's take a look at this
As of 2017 Bitmain machines accounted for 60% of the Bitcoin network
And in the same year, 40% of the mining pools were controlled by them
2nd largest chip manufacturer in China
8%, only under Huawei's 14%
Had a $100 million Pre-IPO round at a valuation of $15 billion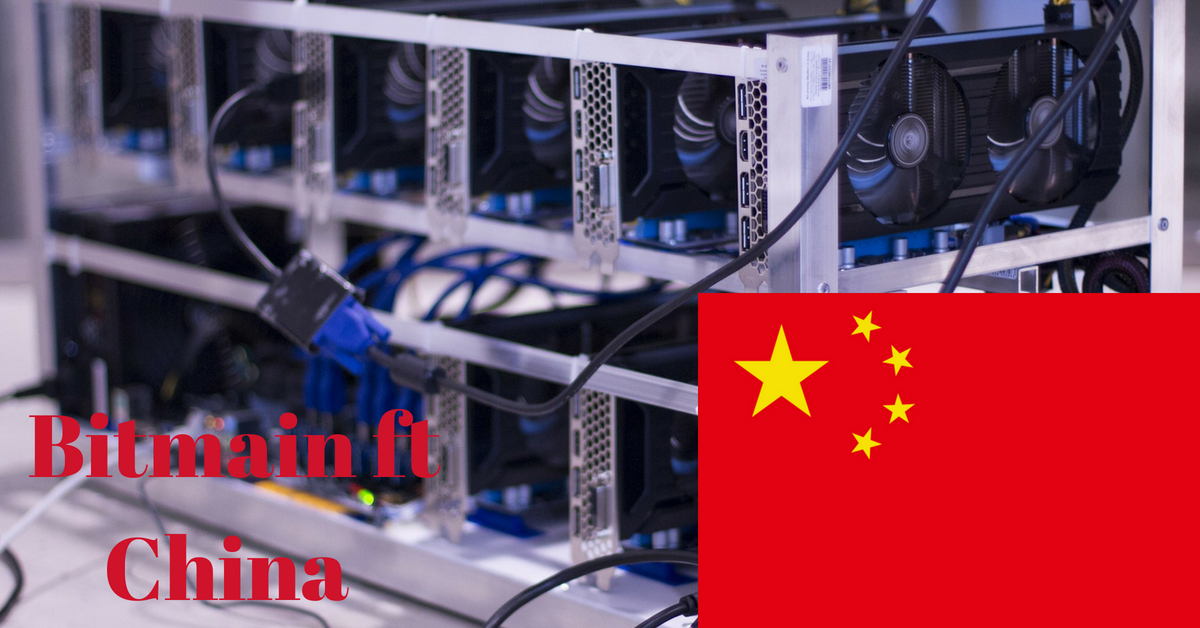 The company's vision is to become an AI giant. This makes sense given that the functionality of any AI systems ultimately depends on the computational capacity of the chips.
Why is this important when other tech giants in Asia are also behemoths of industry and looking to IPO in the near future?
It is important because the IPO might show acceptance from the Chinese government. China's regulatory stance has been flaky at best when it comes to cryptocurrencies but the launch of an IPO (even if in Hong Kong) can't be reversed without eroding the trust in Chinese markets. The company will most likely apply for H-Shares as this is the category given to mainland China companies that wish to be on a Hong Kong Exchange (Investopedia)
This comes at a time when the Chinese market has taken a huge hit. Recently it was even surpassed by Japan as the world's second largest stock market (Bloomberg). Chinese regulators oversee any action that companies operating in the mainland take in markets overseas. It goes without saying, their approval was key in this decision to advance with an IPO. Could this be a sign of more favorable regulation coming from China? Subsidies and government backed loans are not uncommon and either of these would position Bitmain essentially as a monopoly, thus giving China an unbelievable position in the blockchain industry moving forward. Ominous..
However, in the short term this is in fact a very healthy sign of progress. China will be taking the first step in providing strict financial regulations on blockchain companies. In turn this will elevate the expectations of investors worldwide and also provide a roadmap for other nations.
Thanks, and let me know what your thoughts are!
Signs: Crypto Lord
Resources: https://www.investopedia.com/terms/h/hshares.asp
https://www.bloomberg.com/news/articles/2018-08-03/china-dethroned-by-japan-as-world-s-second-biggest-stock-market
https://pixabay.com/es/granja-mining-%D1%8D%D1%84%D0%B8%D1%80%D0%B8%D1%83%D0%BC-mercado-2852024/