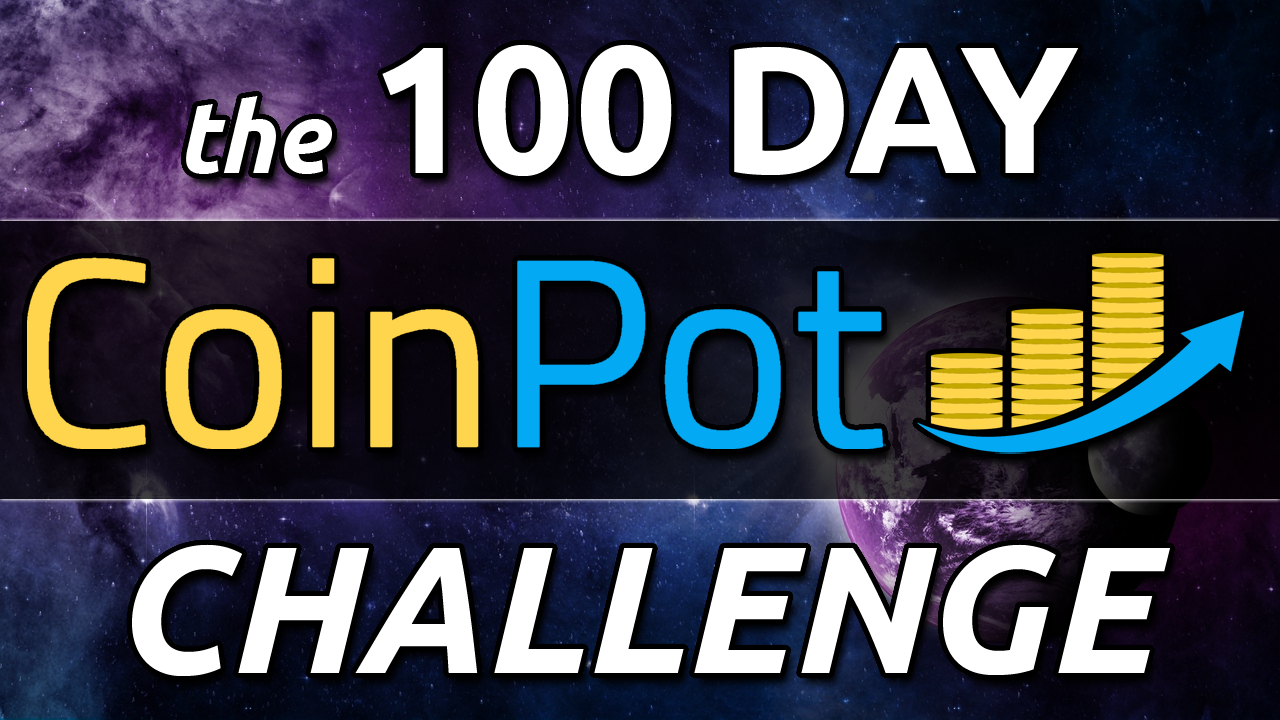 Day 10 - Sunday, May 19, 2019

My CoinPot Challenge is currently on the way, and will be continuing until I reach the 100 day mark. Everyday I try to collect as many faucet rewards as I can, to see how much they will be worth once the challenge is complete, documenting the process on a daily basis.

My goal for this challenge is to reach $100 from the CoinPot faucet rewards by the time the challenge ends after 100 days.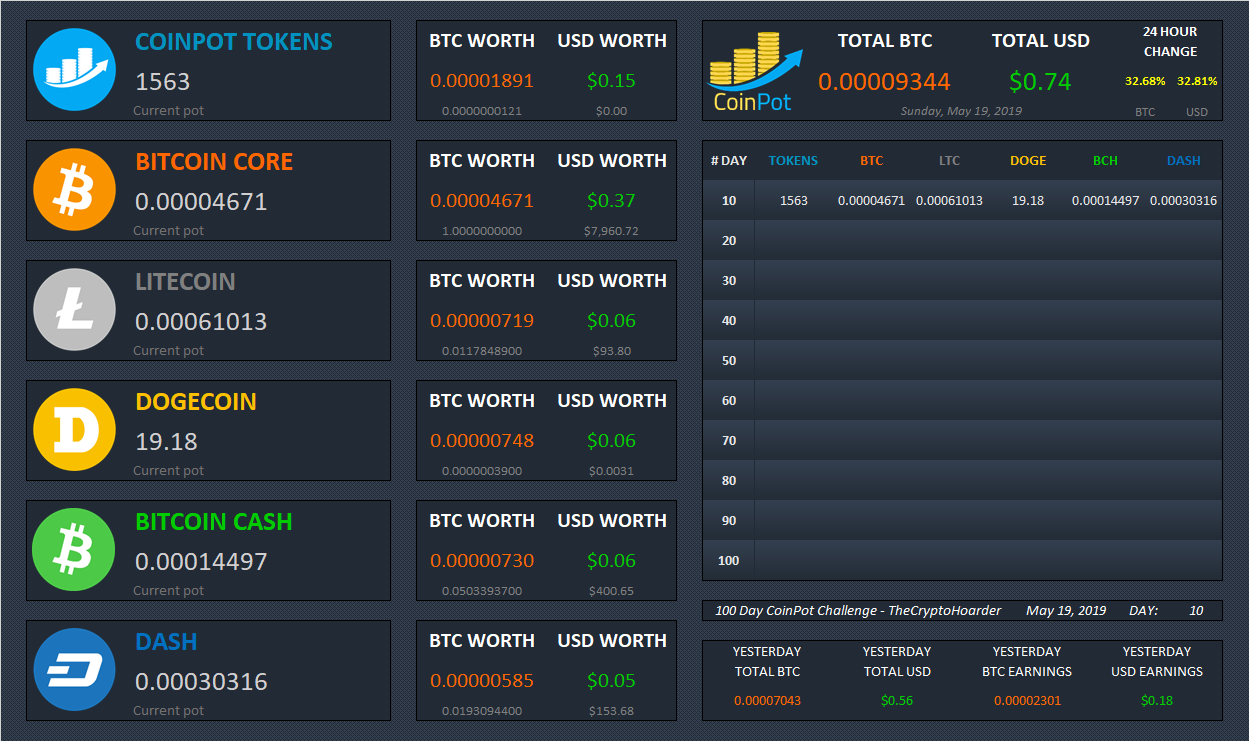 Above you can see my CoinPot dashboard which I use to calculate how much each of the faucet rewards are worth, how much I am earning per day, and also keeping track of the 10 day milestones to have a a better long-term view over how my challenge has progressed over time.
Check yesterday's progress here: https://steemit.com/bitcoin/@thecryptohoarder/the-100-day-coinpot-challenge-day-5
What makes this challenge interesting is that the CoinPot faucets reward loyalty, and give you an additional 1% bonus on rewards for every day you successfully claimed the faucets, for up to 100% bonus after the challenge is done over 100 days.
Additionally there are other bonuses, such as Mystery Bonus which is from 1% to 100% more on your rewards, totally random, and Referral Bonus as well, which is 1% more for each active referral who claims the faucets and goes up to 100% making a total potential bonus of 300% if all conditions are met.
Below you can see a list of all the referral links for the CoinPot faucets so you can start claiming your cryptocurrency rewards as well, if you would like to join me in this challenge and reap in the benefits by the end of these 100 days.
All you need to do is to head out to http://coinpot.com and open up an account, and with that account you can just use the below links to start claiming the rewards, and by doing that you will also help me with my challenge.
I will be sharing my results and progress on a daily basis, as well as 10 day milestones, over the course of the next 100 days, so you can follow my journey with this challenge and decide if you want to join and to see what results it will bring you!