BITCOIN - THE BUST OR BREAK.
---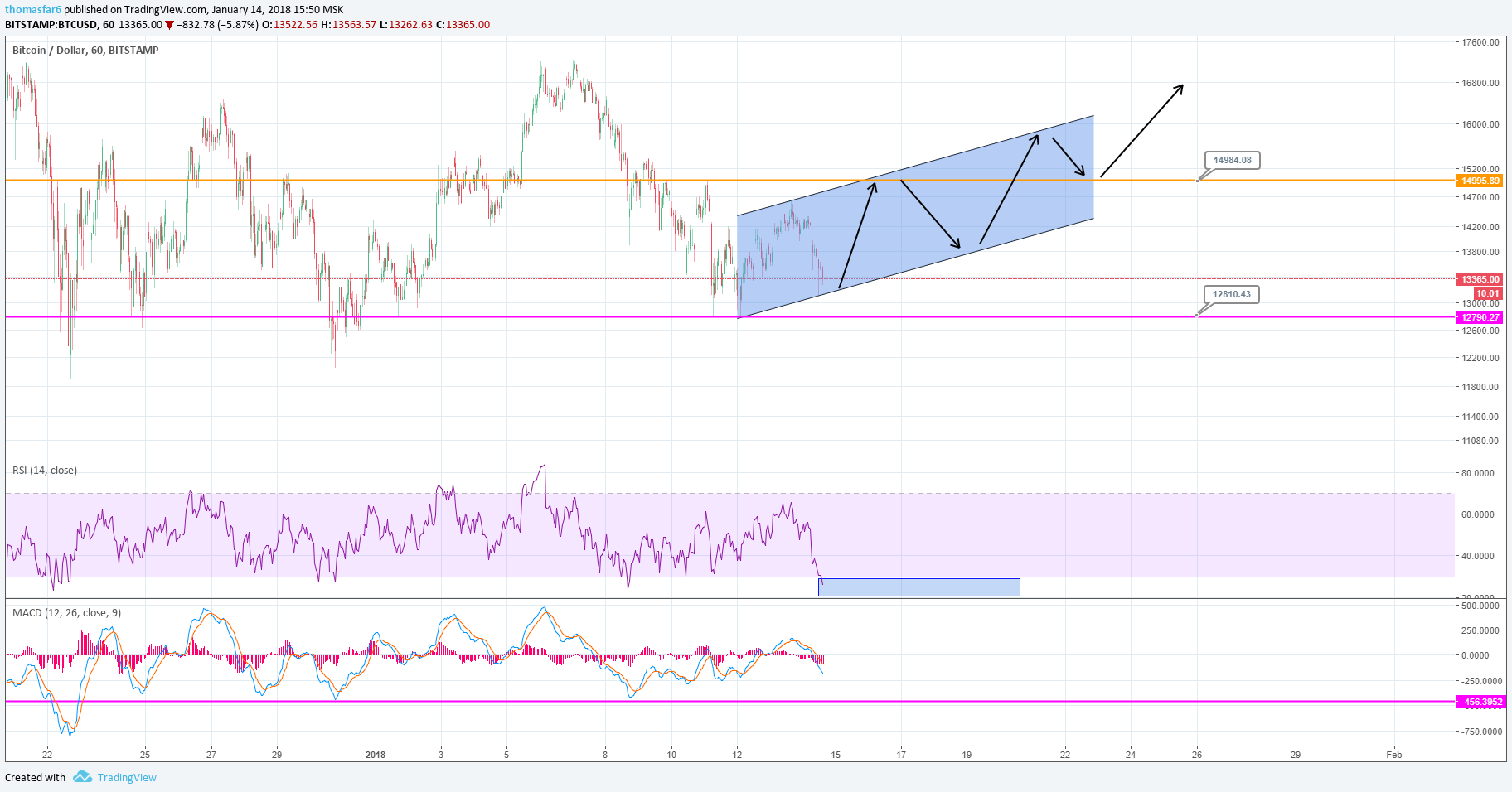 Bitcoin -5.87% is starting to move bearish in the past days, we do not have the momentum that we use to have in the previous weeks. This may be because people are beginning to get interested in other coins or just simply because it has not had much publicity than what it used to. People are also beginning to see better alternatives to BTC -5.87% as other coins have much lower transaction fees and other benefits. 
This graph indicates that we could see a reversal back to the resistance line on Bitcoin -5.87% , where the price is most likely to drop back to the parallel channel support but continue moving upwards gradually. From here it is likely to break through the resistance and continue going up from there. In the other case, we may fall to the support and if broken the decrease would continue. 
Link to analysis
MACD - still has a lot of movement in the downward direction available, if we continue dropping we will meet the support line that is drawn onto the MACD , this would make a third confirmation, it is quite likely we could see a drop their (this correlates with the support on the main graph). 
RSI - is in an oversold condition which indicates a potential reversal in trend, however, we could see a further drop, but it is likely to start going back up (which works conversely to the MACD ).

Orange - Resistance. 
Pink - Support. 
As always trade the lines accordingly. 

---