BITCOIN - The Trend Continues.
---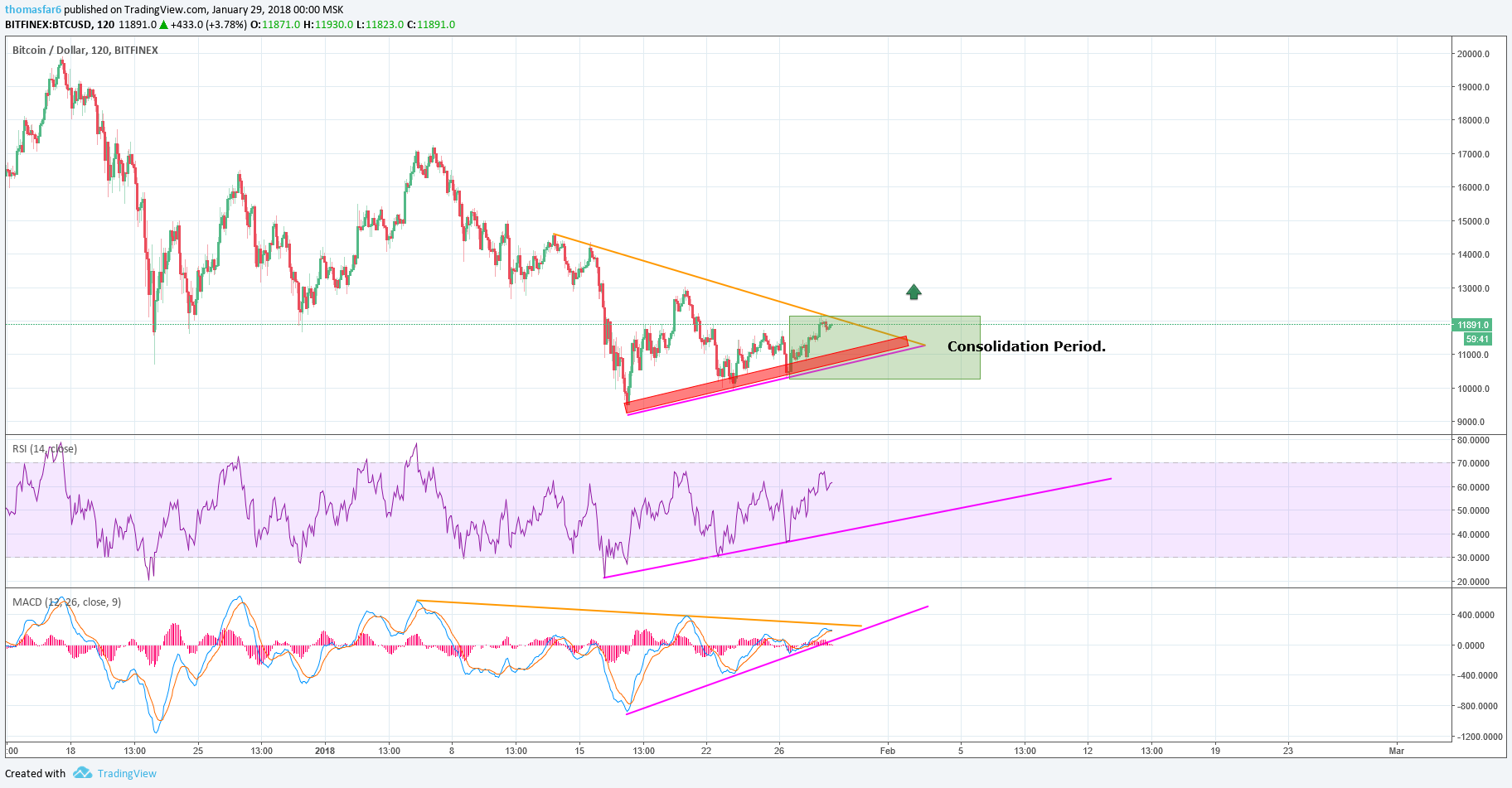 From my previous analysis (which you should check out on my page), we have kept the symmetrical pattern intact and so far  Bitcoin 3.81%  has remained  bullish   (As my last TA indicated it would. "TA - Technical Analysis"). Now,  this is similar to my last chart, however, the pattern has slightly  changed. We now should look at the red  rectangle   as a point for optimal buy entries as that is where the support lies  for the price (which also tells us we may see a short-term dip on  Bitcoin 3.81%   in the upcoming days to return to this line which would be around the  high $10,000's). Currently, the market is fluctuating between the  resistance and support but also should be seen as a period of  consolidation which is usually a  bullish trend , once this consolidation begins to fade it is likely that the price will see an increase in value.  
Link to analysis
MACD -  A nice support has formed on the  RSI , we could expect for the price to touch down on this before continuing the trend higher. 
RSI -  similar to the  RSI  heavy supports have come into play and are acting a barrier to hold the  Bitcoin 3.81%  price up, this is a good signal.
 
Orange - Resistance.   
Pink - Support.  
As always trade the lines accordingly.   

---