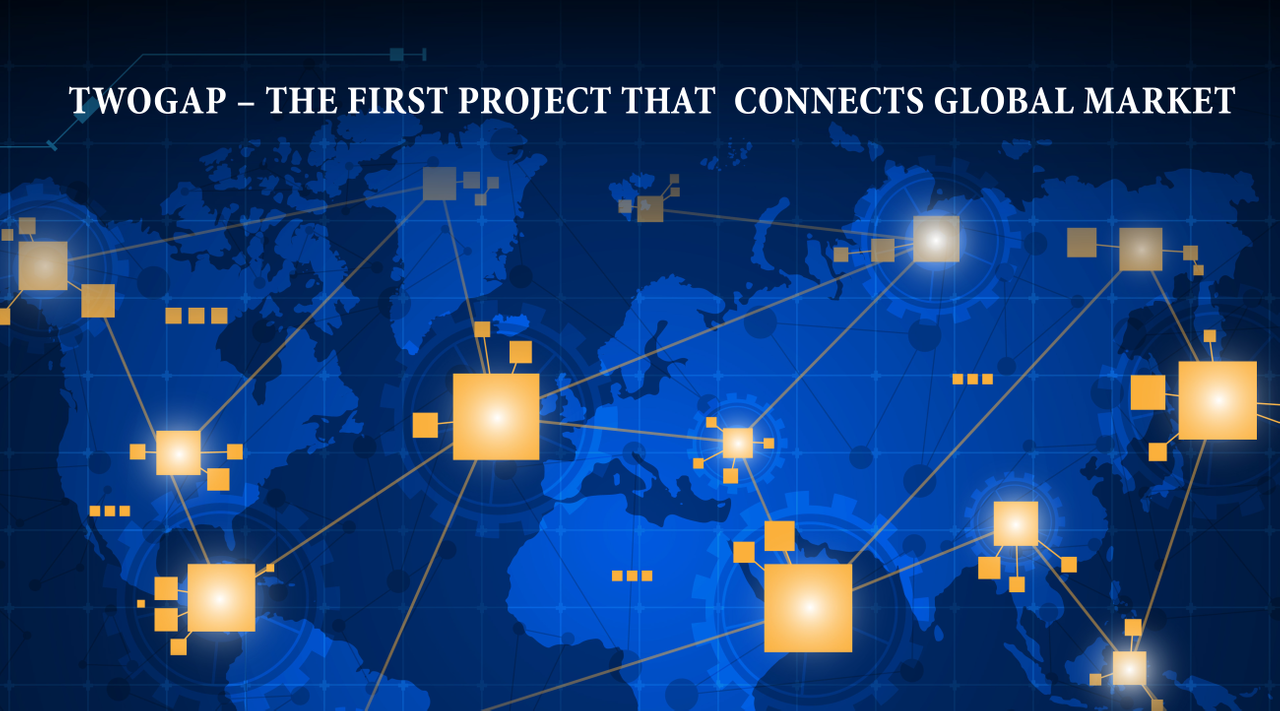 The world has been witnessing the emergence and strong development of 4.0 economy in which Blockchain technology is one of the important foundations contributing generally many changes in the value chain of enterprises and particularly in economy. In terms of digital technology boom, Crypto startups have a certain position although they still account for a relatively modest share of the creative startup in general. According to the evaluation of experts, the potential for growth and value contribution in this field is currently abundant. Additionally, thanks to strong interest from legal representatives (SEC, Central Banks, etc) in the recent period. The market of Crypto gradually became more stable due to laws on market management in order to limit the price manipulation as well as to create a safe legal framework for investors.
The growth motivation in market of Crypto generally comes from the real demand for diversification of investment portfolios as evidenced by the ETF funds and institutional investors who are much more interested in Crypto as well as the conventional trading exchanges gradually 'encroach' to Crypto products which many new institutions and products arose. Market forces such as establishing legal frameworks for market transparency and supporting market access of investors become more convenient and popular. Moving on, the considerable growth of technology sector generally makes the Crypto market more active in the need to move towards solutions in terms of improving existing problems.
Associating with the vibrant rhythm of Crypto market, TWOGAP HOLDING PTE.LTD, a Singapore-based company with the aim of pursuing long-term values and embracing the potential of the market is currently a pioneer in providing Cross-Exchanges Infrastructure solutions. This is a wax technology platform which enters two groups of Financial Markets; Traditional Securities and Crypto Market. Crypto Market with the aim of freeing its market from medium-sized traps (presently trading value of Crypto market about 200 billion dollars is estimated to be only 0.1% of the traditional market regardless of global scale), forming the connection system between Securities Exchange and other companies. The Crypto Exchanges intelligently satisfies liquidity and identity verification, money laundering restrictions (KYC, AML), anti-data theft by tracking money flow on the exchange, increasing transaction speed, etc. With supplement advantages, a series of market solutions and the reception of the motivation of technology trends. TWOGAP is anticipated to create an enormous turning point for the world financial industry overall. The benefit of TWOGAP's Cross-Exchanges Protocol solution highly affects the enhancement of new liquidity flows from the Traditional market pouring into the Crypto market through an installed pipeline system (Cross-Exchanges Infrastructure) in terms of opening that compliance barrier to directly connect stock, Crypto stock exchange and Crypto can list and cross-trade. The solution solved two critical conflicts; liquidity and compliance.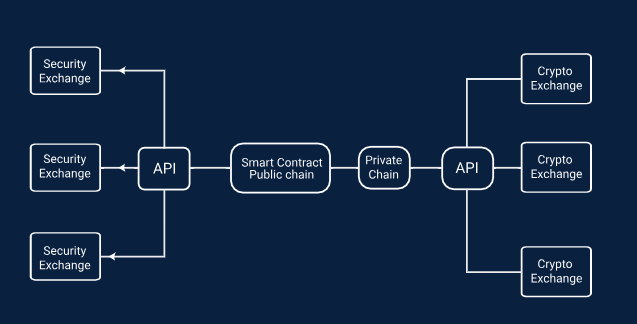 Illustration of TWOGAP's Cross-Exchanges Infrastructure solution system
TWOGAP currently has a clear long-term development strategy with positive performance in 2018 which is presently expanding. The company projects in 2027, hundreds of billions of dollars will be circulated on the global Cross-Exchanges platform, raising the value of Crypto market to trillions of dollars. The value of the company is also highly appreciated thanks to the intellectual property and intangible values of the Company (Technology, experienced solutions and executive team…), as well as the ability to meet market demands and pioneer providing critical and urgent solutions in increasing the financial market size (Traditional pre-encrypted connection) in general.
Not only directed to the community of existing cryptocurrency investors, the company also expects to provide market with value-added through long-term, transparent and sustainable development strategies when providing for traditional investors, institutional investors, financial institutions as well as securities trading professionals, solutions to extract traditional sources of goods, money and portfolios including Crypto-bonds products, Cryptostocks, Crypto-goods,… whereby Crypto Market will enter a new phase of history, growing strongly to trillions of dollars, commensurate with its potential. TWOGAP is committed to long-term values for stakeholders as well as investors by providing periodic and ongoing information to investors through the 'Investor Relations' section which is on website https://twogap.com/, is known as TWOGAP, is currently one of few companies in Crypto market that highly appreciates Investor Relations in terms of communicating with investors community.
In April 2019, TWOGAP started to mobilize its first capital equivalent to 11% of total amount of TGT provided through listing on the Initial Exchange Offering (IEO) by cooperating with trading exchanges, then capital flows will finance the development of the Cross-Exchanges Protocol platform of the company. The mobilization of capital through IEO solutions will support the benefits for investors such as risk reduction, quick access to potential Crypto, reduce transaction costs, etc. It is expected that this IEO is a worth capital which mobilized a minimum of three million dollar; Moreover, about three reputable trading exchanges are large trading volumes, trusted by a lot of world investors will be chosen by the company to implement TGT distribution.
For all information, please contact:
TWOGAP HOLDING PTE. LTD
Email: contact@twogap.com
Web: https://twogap.com/
Twitter: https://twitter.com/twogap_official
Facebook: https://www.facebook.com/twogapofficial/
Telegram: https://t.me/twogap
Medium: https://medium.com/twogap