Hey guys its me again.
here is a short update.
First of all the Bitcoin Price now:

BTC price is just regenerating. It seems that the price will rise from now again.
Now I prefer just reinvest your profit and w8 for lower maintenance fee. And remember you need to see as a longtime investment.
NEVER GET PANIC OR FOMO and JUST HODL if the BTC price is falling down like the last weeks.
The Bitcoin difficulty today
Bitcoin Difficulty: 1,590,896,927,258
Estimated Next Difficulty: 1,328,621,131,354 (-16.49%)
Adjust time: After 1189 Blocks, About 11.3 days
Hashrate(?): 8,481,426,187 GH/s
Block Generation Time(?):
1 block: 13.7 minutes
3 blocks: 41.0 minutes
6 blocks: 1.4 hours
Updated: 19:20 (3.0 days ago)
Revenue per 1 TH/s, SHA-256

So today i really recommend this pool setting for SHA-256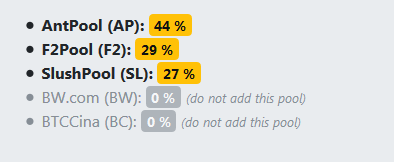 You can earn the maximum out of this and its still better than to go 60/40 on Antpool/F2Pool!!! because you dont know how much risk is tomorrow, so you can avoid some rapid changes from each pool.
JUST RISK SPREADING!!!! is the key
History of revenue per 1 TH/s, SHA-256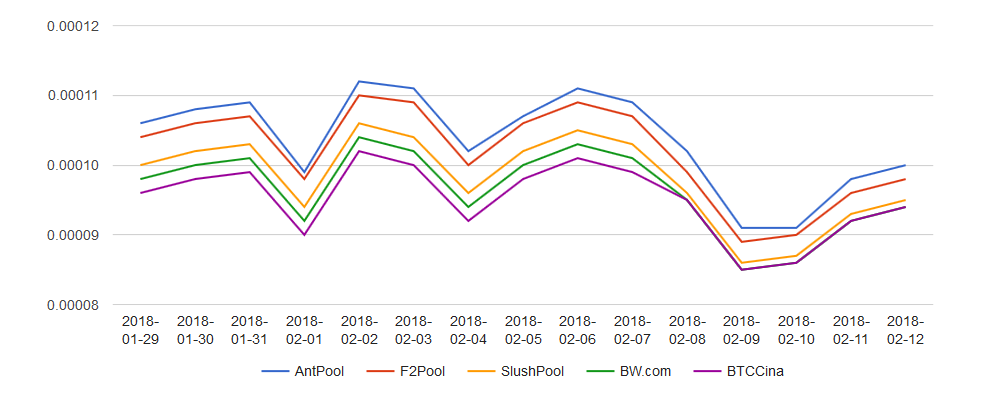 History of maintenance fee on Hashflare, SHA-256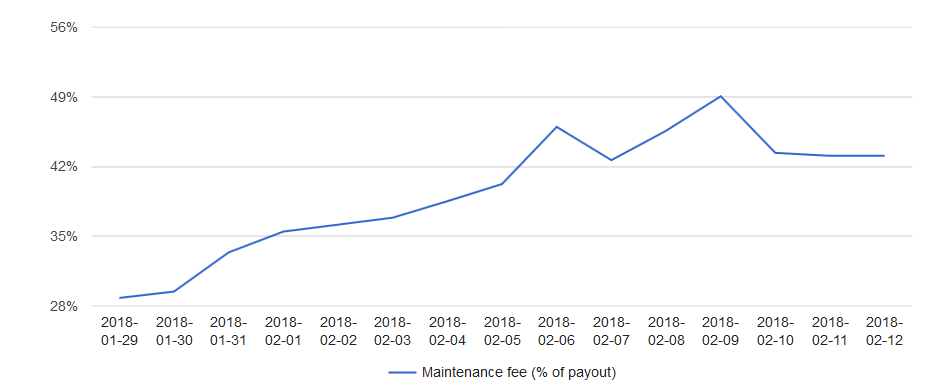 Maintenace fee today is : 43.1% !
Hope it helps you and you all got more profits out of your contracts. If any suggestions or tips for changes. please let me know.
If you are not into Hashflare right now and you think about to start with it, you can use my refferer link.
I really appreciate this
https://hashflare.io/r/5F96DAFD-HF18SVALDAY
If you didn`t want to use it its no problem and you can go straight to
https://hashflare.io/
I really appreciate an upvote aswell to reach more peoples ;)
In cryptocurrency we trust!
UPDATE 02-13-2018
If you are using my referral link between 13 til 18 february you will get on contracts 10% discount during the valentine peroid!
Have Fun