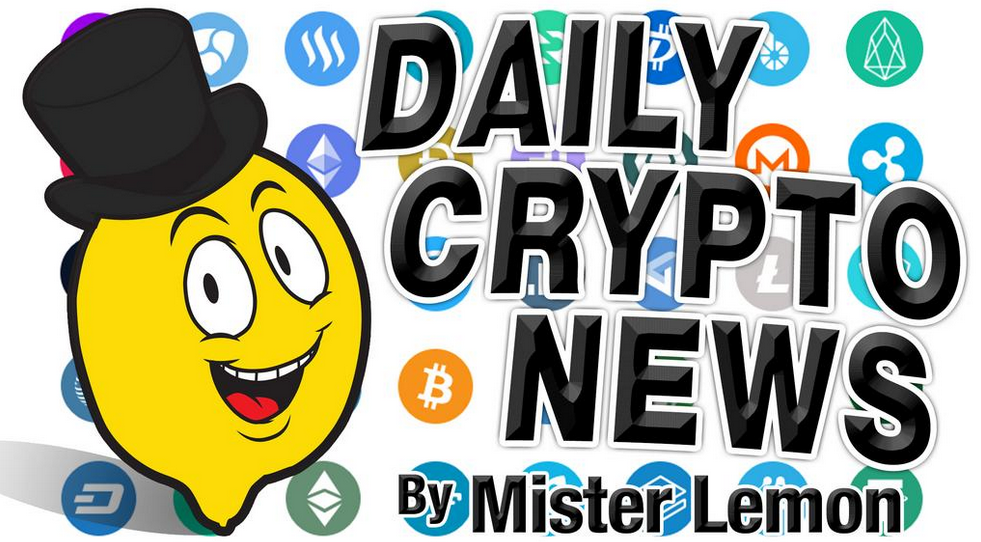 Bitcoin Price Soars 42% to $10,500 — Biggest Daily Gain Since 2011;
President Xi Says China Should 'Seize Opportunity' to Adopt Blockchain ;
Ethereum Targets Dec. 4 for Istanbul Mainnet Activation ;
Lebanon Banks' Shutdown Is 'Most Potent Case' for Crypto: Nassim Taleb ;
Google's Quantum Computer Still Far From Useful, Says Vitalik Buterin ;
🗞 Daily Crypto News, October, 26th 💰
STEEM Trading Update
Welcome to the Daily Crypto News: A complete Press Review, Coin Calendar and Trading Analysis. Enjoy!
The last 24-hours have been an absolute roller coaster for Bitcoin price (BTC). Earlier in the week, BTC swiftly dropped by 10% after failing to hold above the $8,400 support.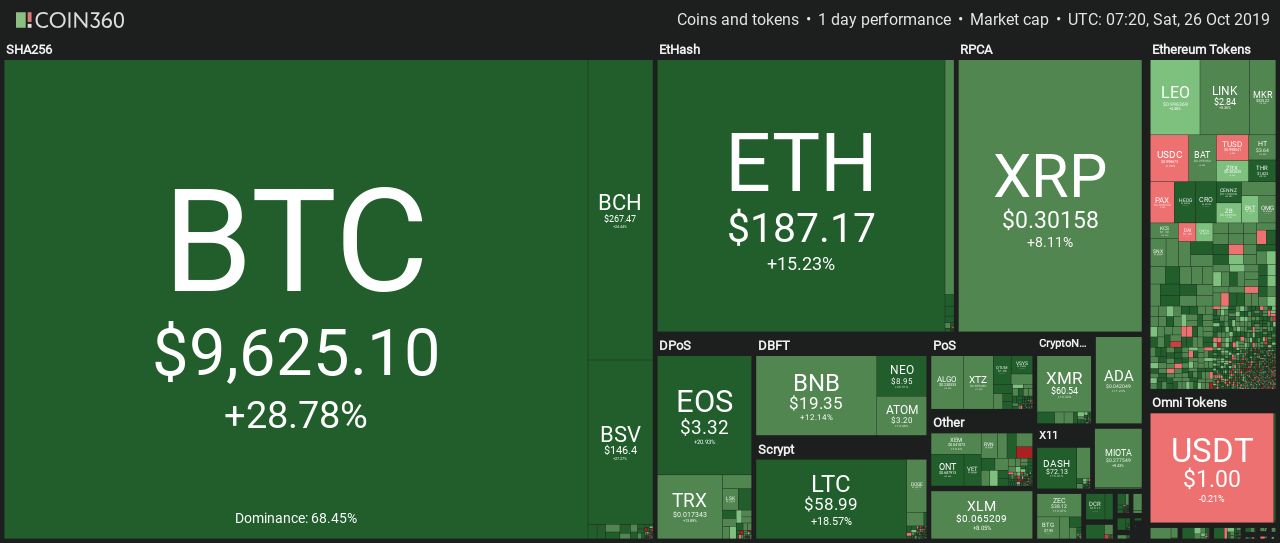 By Thursday, BTC/USD was sitting on the bottom trendline of a descending wedge pattern and many investors and analysts were calling for a drop to $7,000.
Xi Jinping, President of the People's Republic of China and General Secretary of the Communist Party of China, said the country needs to "seize the opportunity" afforded by blockchain technology.
Speaking as part of the 18th collective study of the Political Bureau of the Central Committee on Thursday in Beijing, Xi said blockchain technology has a wide array of applications within China, listing topics ranging from financing businesses to mass transit and poverty alleviation.
"We must take the blockchain as an important breakthrough for independent innovation of core technologies," Xi told committee members.
"[We must] clarify the main direction, increase investment, focus on a number of key core technologies, and accelerate the development of blockchain technology and industrial innovation."
Ethereum's next system-wide upgrade, Istanbul, is scheduled to arrive on mainnet the week of Dec. 4.
The decision was made during an ethereum core developer call on Oct. 25. Later on Friday, Danno Ferrin, blockchain protocol engineer at ethereum venture studio ConsenSys, proposed activating Istanbul at block number 9,056,000 in accordance with the targeted date of Dec. 4.
"From when I calculated … at 14-second block times its 245,544.5 blocks, which puts noon UTC at block 9,055,928.5. So I would propose 9,056,000 as the Istanbul mainnet block target. Please check my math," Ferrin wrote after the meeting in an ethereum core developers chat room.
Bitcoin (BTC) proponents are encouraging Lebanese citizens to swap fiat for crypto after it emerged the country's banks would stay closed.
Banks to open "once normalcy restored"
In an ongoing Twitter debate which began on Oct. 24, commentators vented anger on behalf of Lebanon's population, which has been without banking services for more than a week.
Following civil unrest, banks everywhere closed their doors. Six working days later, a senior banking executive said the status quo would continue until conditions improved.
"Once normalcy is restored, we are very confident that we can resume servicing our customers in full capacity," Salim Sfeir, head of local lender Bank of Beirut, told Reuters on Thursday.
Ethereum co-founder Vitalik Buterin is not at all impressed by the perceived threat Bitcoin (BTC) faces from Google's quantum computer.
Buterin took to Twitter on Oct. 23, where he commented on the news that Google had achieved quantum supremacy, meaning that a quantum computer has solved a mathematical calculation that would take any traditional computer millenia to solve. Buterin shared a seemingly snarky analogy:
"My one-sentence impression of recent quantum supremacy stuff so far is that it is to real quantum computing what hydrogen bombs are to nuclear fusion. Proof that a phenomenon and the capability to extract power from it exist, but still far from directed use toward useful things."
🗞 Daily Crypto News, October, 26th 💰
Zen 2.0.19 upgrade at block #610000, which is expected around October 26.
Kambria is co-hosting the 2019 Southern California AI & Data Science Conference with IDEAS on October 26th, 2019 in LA.
When: October 26-28, 2019 Where: Las Vegas, NV Connecting blockchain and cryptocurrency investors with investment opportunities.
"Sam Chen, our Software Engineer, will explain how to use IOTA C Client library & will demonstrate 3 IoT projects running on ESP32 at..."
"This Saturday, Streamr will hold the first demonstration of data unions, with a community built plugin for users to crowdsell..."
STEEM Trading Update by my friend @cryptopassion
Last Updates

Join this new Free To Play on the STEEM Platform !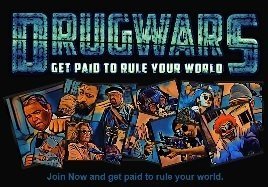 You don't want to miss a Crypto news?
Join SteemFollower and get Upvotes back !