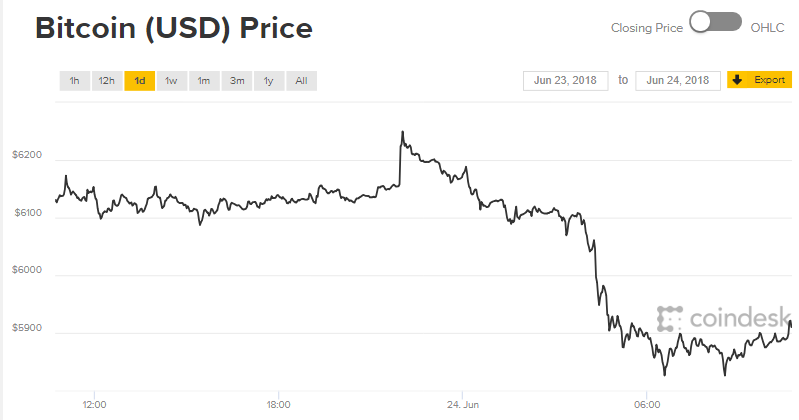 Less than two months ago in early May, Bitcoin made a run at $10,000, falling just short. Since that time, the price of BTC has been in gradual decline and has now gone below $6,000 to its lowest point in 2018.
To put things in perspective, one year ago, Bitcoin was trading around $2,600. So despite the painful experience of falling from the mid December high of nearly 20k, all those who invested this time last year or earlier are still well out in front. On the other hand, investors who entered the market during the rapid climb to the peak have felt the full force of huge losses — particularly those who put in more than they could afford to lose.
As always, not needing to sell when the price goes south is a huge advantage, especially if the bear market conditions last for months or even years. It means that if Bitcoin history repeats itself, you will still be holding your BTC when it eventually climbs to reach new all time highs.
At the moment, however, new all time highs seem far off, as even some hard core Bitcoin maximalists, optimistic bulls and long time hodlers have seen discouragement set in, to the point of selling part of their BTC holdings. From my perspective, yes, it is discouraging to witness the fall from the Bitcoin bull frenzy of 2017. Then again, nothing has changed in terms of my belief in the technology behind Bitcoin, its use case and the innovation it is driving.
The price is down for now, however, the fundamentals of BTC have never been stronger. Stay strong too, my friend, for Bitcoin's journey is far from over. There is still a destination to reach. Bitcoin to the Moon!
Original article posted here: Bitcoin Falls Below $6,000
For more Bitcoin related articles, visit BitcoinToTheMoon.com