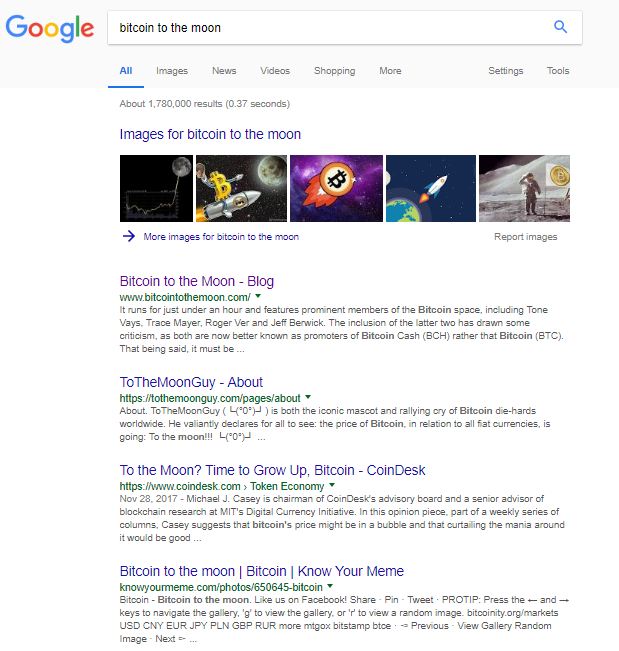 BitcoinToTheMoon.com has rocketed to the Google moon, reaching number 1 for the search term, 'Bitcoin to the moon'.
Like the Bitcoin price, Google rankings can go up and down, so I captured the moment in time when this website first reached the search pinnacle for the popular phrase. That's one out of ONE MILLION, SEVEN HUNDRED AND EIGHTY THOUSAND results. Nice :)
Now, here's to establishing a long term hold on the position. Cheers, and Bitcoin to the moon!
image source


Original article posted here: 'Bitcoin to the Moon' to the Google Moon
For more Bitcoin related articles, visit BitcoinToTheMoon.com