My last post was about how the 200 week moving average has held, like it did in the last Bitcoin bear market.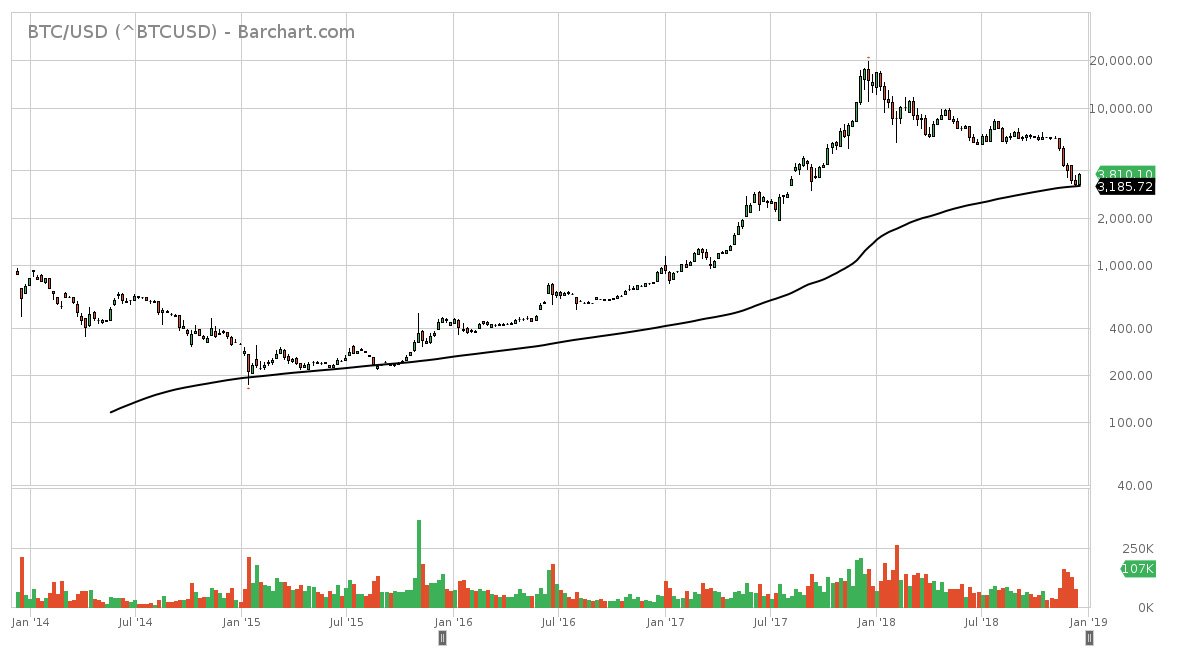 This would fill me with some confidence if I hadn't seen hyperwave theory. Look at how Bitcoin returned to the previous high after the bull run prior to the most recent one.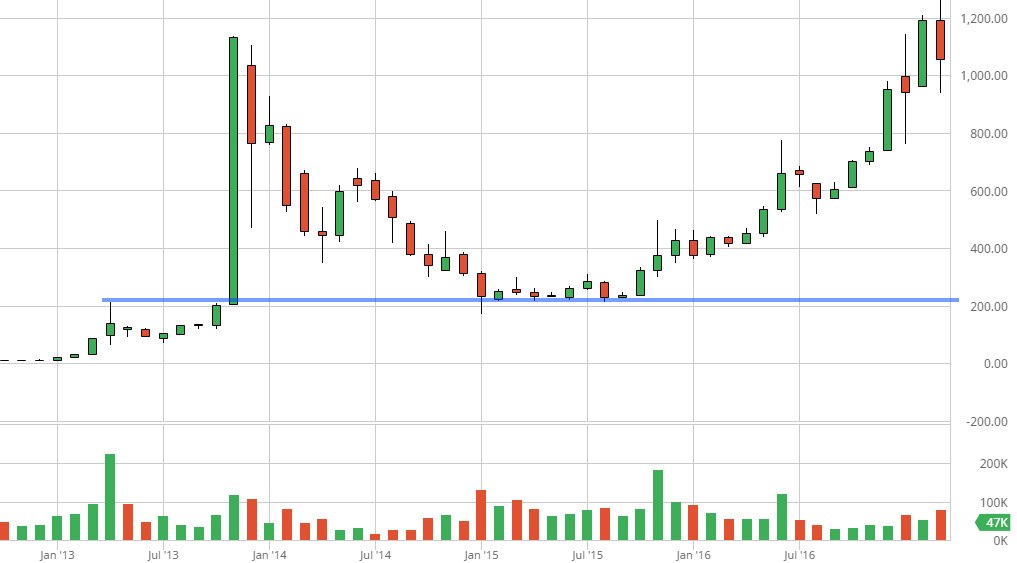 The theory is that Bitcoin needs to go to the previous bull run high now, the blue line on this chart.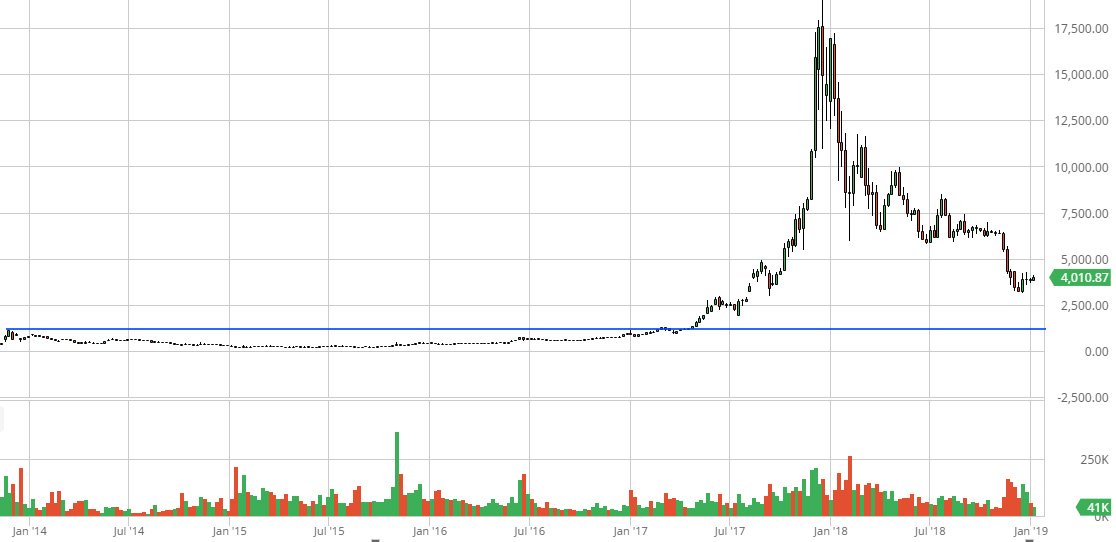 For the moment, the 200 week moving average is holding nicely but can it work as well as it did in 2015 or will the hyperwave theory win and we will see it break? There's a chance that we could see one crazy week, where Bitcoin plummets and then returns above the 200 week MA. That would be fun.