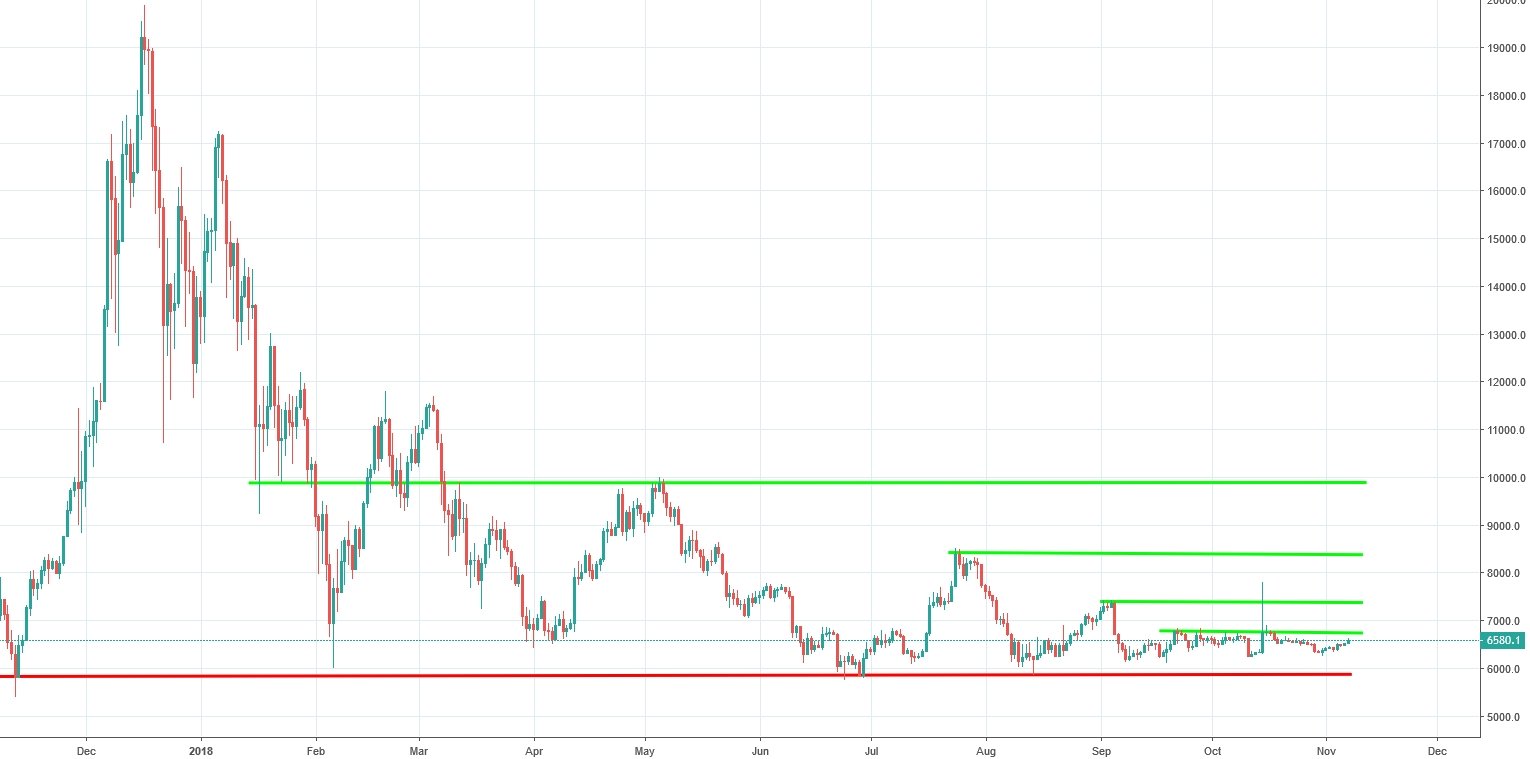 Its good to see some life in the crptocurrency market, after a tough year. Some of the alts are looking like they might of bottomed out but Bitcoin is still in a very narrow range. The red support line is propping it up, if that goes, it could be very nasty.
I can't feel bullish until the green resistance lines are broken. 10k looks like the strongest one and that big round number has a psychological effect as well. If Bitcoin closes above 10k, I'll feel more comfortable that the bear market is over. There's a long way to go until then, hopefully it can happen in the next few months but it wouldn't be a surprise if it takes longer.
I'm just hodling my small amount of Bitcoin and hoping the red line holds. If it doesn't and there's much cheaper prices, I'll be buying some more. This isn't financial advice, just my observations.