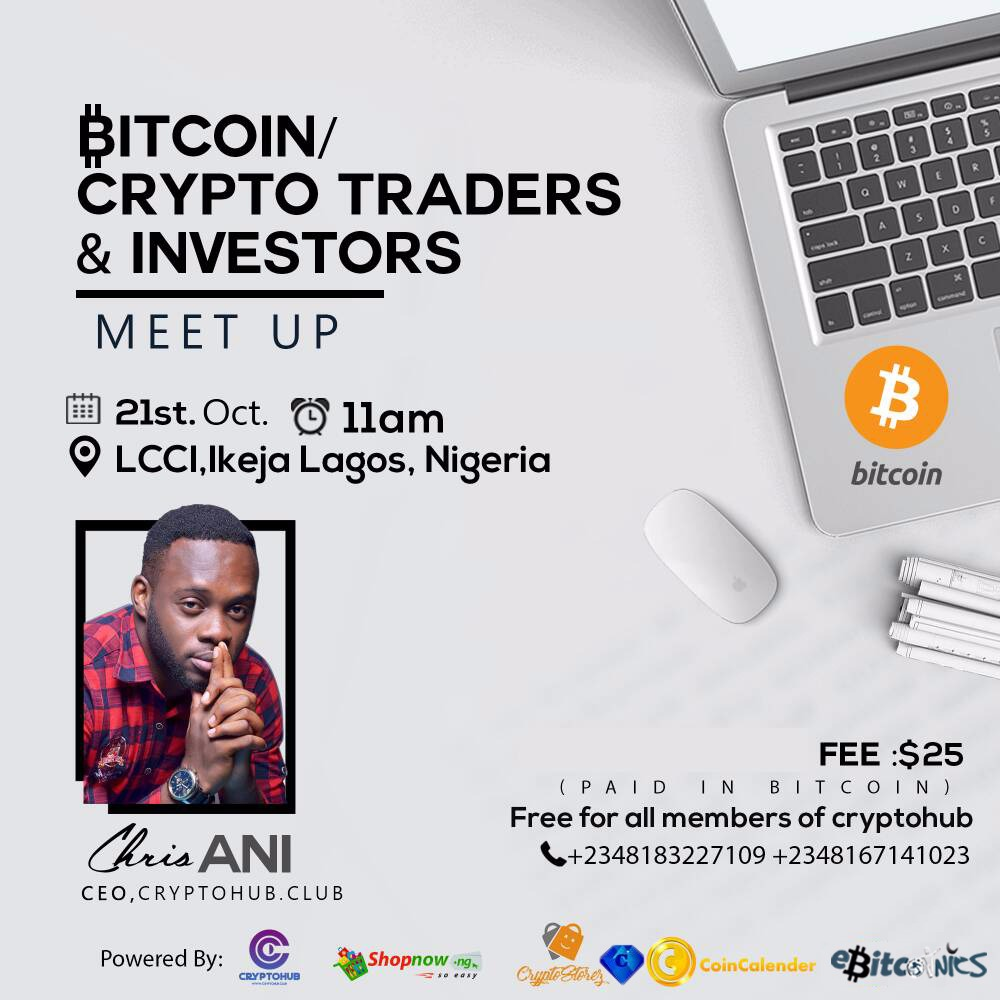 As we see a boom in the Cryptocurrency space..
It's necessary as a player to know how to win in this industry so you don't end up with the normal existing system ...
This is the first meet-up specially packaged for Crypto traders, investors,enterpreneurs and industry players Live in Lagos... It's another brain buster. .
The meeting will highlight the following
Understanding the value chains in the Crypto word
-Bitcoin and it's governance model
-Profiting from the Crypto Eco-system
-Building a Crypto startup
-Advanced Technical and Fundamental Analysis
-Our role in making bitcoin and Crypto go mainstream in Nigeria...
There will be question and Answer sessions...brainstorming session
Interactions and Networking amongst Industry players
It's not something to miss...
Free for all members of Cryptohub.club
Others are to Pay $25(in bitcoin)
Venue : LCCI,Alausa Ikeja Lagos,Nigeria
This Saturday ,21st October 2017 ..11am..
I think we have only 80 seats available...
Interested participants who are ready to pay can also inbox me or call the numbers on the flyer... For payment details and information
#bitcoin #Blockchain #Cryptotraders #Meetup
#Lagos #cryptohub #Lambo #Neweconomy
#DecentralizeEverything #Anarchist
@samstickkz @stephenkendal @bitcoinflood