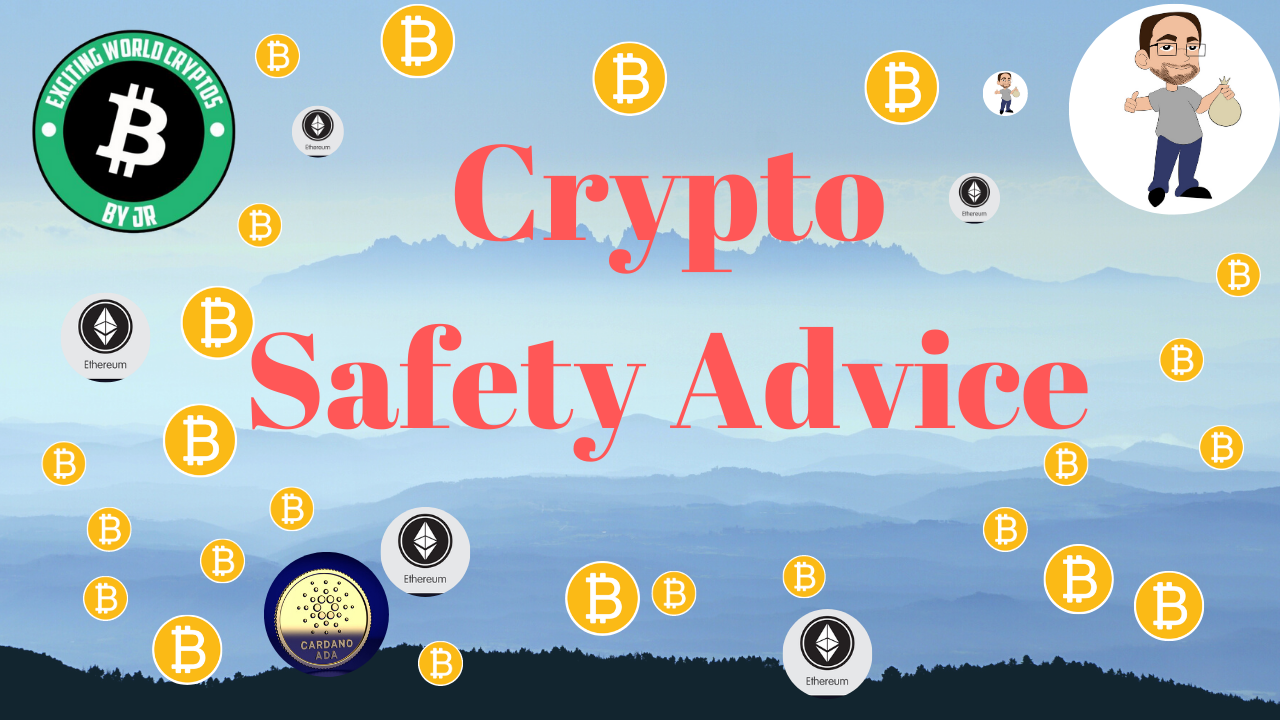 In today's world, everything is shared. From Facebook, Twitter, Instagram, to Reddit, millennials do one thing really good – they share details about their life daily online with complete strangers, giving anyone a direct view into their personal lives, habits, and even their financials.
If strangers know your wealth, you instantly become a target. When it comes to cryptocurrency , the heightened level of security becomes even more paramount because although Bitcoin is extremely secure, the way you store them can be vulnerable to attackers if security precautions are not taken seriously.
How To Reach Exciting World Cryptos
Connect with Exciting World Cryptos on Social Media!
Follow Me on Twitter: @ExcitingWorld32
Check Uptrennd: https://www.uptrennd.com/user/jr
Check Out My Website: www.excitingWC.com
My YouTube Channel: https://www.youtube.com/c/WorldT
Steemit: https://steemit.com/@worldtraveller32
Contact With Me At Email: exciting@excitingWC.com
Big Thanks To All My Followers, Subscribers, And Everyone Everywhere
—————————————————————————————————-
https://d.tube/#!/v/worldtraveller32/KgsEJQoPniI
If You Like To Help My Platform. Donations Are Kindly Accepted Below
Bitcoin: 1mwKGPCzjiTWrMsTZBojQjcSJGgUiv2F4
Ethereum: 0xE58bc9Cf1F43C27d5EB9942138C97c55eE5d7b2B
Litecoin: Ld3BLhdXmQJoWzjm72TX86RyvRvoUnLjcj
DASH: Xkajy3TtF1d85Hrkc5qnQKxzoTESUhvYBi
Patreon: Donate to My Patreon: Exciting World Cryptos
Amazing words.
#uptrennd #tokens #1up #coinmarket #technology #techevents #toronto #canada #futurist19 #cryptofinally #blockchain #usd #downtrend #academy #satoshi #login #ideas #reversal #telegram #social #media
Thanks for watching; If You Have Any Questions Feel Free To Use the Links and Contacts Presented
I love to Give a big thanks to the following people for all your support.
@prettynicevideo
@themanny
@dragonwolftech
@nathanmars
@perfectstorm
@delso
@nukimaru
@steemsistershow
@priyanarc
@jeronimorubio
@curator
@dtube
@tommy-gun
@kwabeedat
@pittsburghhodlr
@chrisrice
@mysteriousduniya
@kwabena1995
@brandonmongelli
@felt.buzz
@luckyinvestment
@marfonso
@ononnaa
@musadefloripa
@queenyen