Content adapted from this Zerohedge.com article : Source
---
The crypto-carnage continues: Cryptocurrency is mired in a sea of red.
Bitcoin is below $7,000: ethereum $400: ripple 50 cents.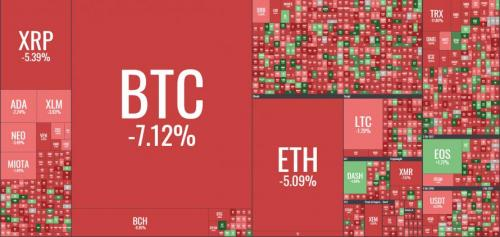 Crypto and tech stocks are both in freefall.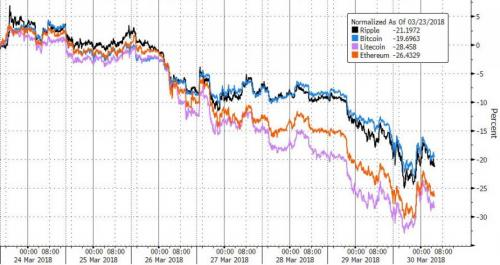 Bitcoin suffers in a big way.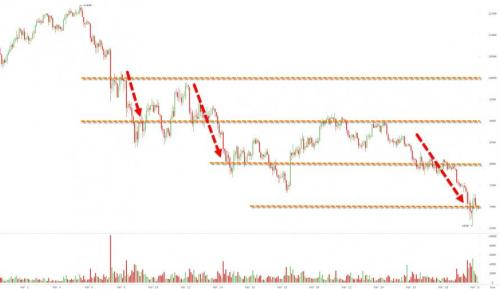 A two-month retracement.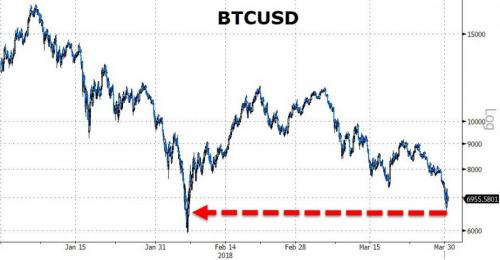 As CoinTelegraph notes, the overall market slump could be attribued to both Twitter's recent announcment that would ban crypto-related ads, following on the heels of similar announcements from Google and Facebook, or Mailchimp's apparent closure of crypto-related accounts.
In response to the social media ad bans, crypto and Blockchain associations in Russia, South Korea, and China have created a joint assocation in order to sue the social media giants, including Yandex, referring to the bans as "market manipulation" by "monolopies."
Regulatory crackdowns on crypto could also be compounding the market's downward trend, as two Japanese exhanges this week have decided to close instead of working with regulators for compliance.
Non-adapated content found at zeroehdge.com: Source
---
Disclaimer : Account @zer0hedge is not affiliated with ZeroHedge.com.
I read ZeroHedge multiple times a day to find the best articles and reformat them for Steemit. I appreciate the upvotes but consider following the account and resteeming the articles that you think deserve attention instead. Thank you!
Head over to ZeroHedge.com for a more complete news coverage about what affect the economy, geopolitics & cryptocurrencies.