INTRODUCTION
Bitcoin is a cryptocurrency used as a digital currency created in January 2009 during the housing market wreck. The status of the person if not persons who created this technology is still a puzzle.
Bitcoin gives the promise of a lower transaction fee than the traditional online payment tools and is managed by a decentralized authority, not like government issued currency.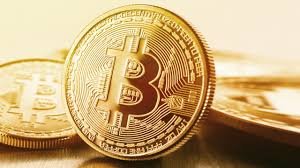 The first time I heard about bitcoin it was 100 naira to 1 BTC, I wish I can turn back the hands of time, lol.
But since I can't just have to work on it.
No visible bitcoins, you can only see balances kept on a public ledger that everyone has direct access to, that along with all Bitcoin transactions, while this is verified by a massive amount of computing power.
Bitcoins are not dispensed either backed by any governments, banks or nor are individual bitcoins important as a commodity.
THE VALUE OF ONE BITCOIN TO NAIRA TODAY
At this moment of my writing, the value of 1 Bitcoin to Naira value is N17,000,000.20. With careful investment bitcoin can make someone rich overnight, I have seen some who took the risk, and they did not regret it. Getting 1 Bitcoin will change a lot of things life will experience a great change.
THINGS I CAN DO WITH 1 BTC
I will do a major donation to JW.ORG.
I will invest seven million naira in steemit. This will play a major part of retirement.
Real estate business is another business one cannot overlook.
Buying several properties doing the surveys and getting the proper documentation can help save that property. It's another retirement plan lol.
I will invest in people by training young ones, like 50 young people in skilled work. Because the world today is about having a skill. Those that have skill will never go hungry. One of the best ways for anyone to help his or her community is to train the younger in skills. Another thing I will help the widows and widower. Imagine how Naija is tough, you can imagine what these people are going through. I'll make sure they are well cared for, buy opening a business they can handle.
Any other balance will be kept for daily needs and so.
Written by @cryptocheta
Cc: @steemcurator01
Cc: @steemcurator02
Cc: @trafalgar
Cc: @booming01
Cc: @booming02
Cc: @steemitblog
Cc: @focusnow