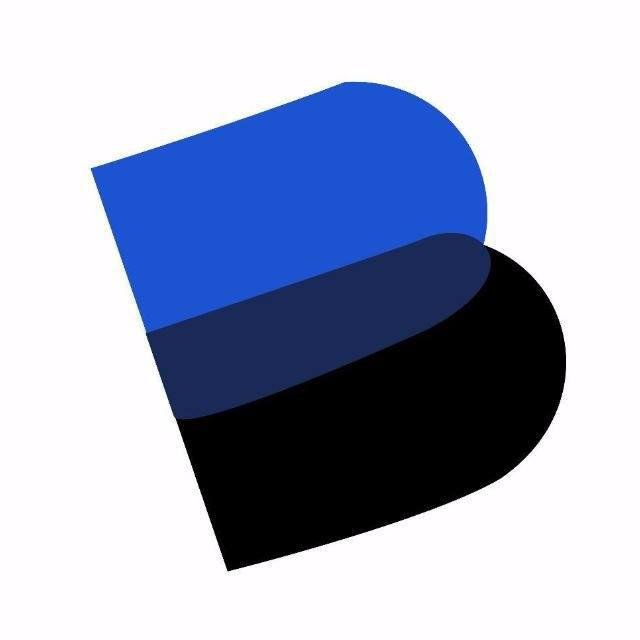 Its official!
We are launching Vault 3.0 today!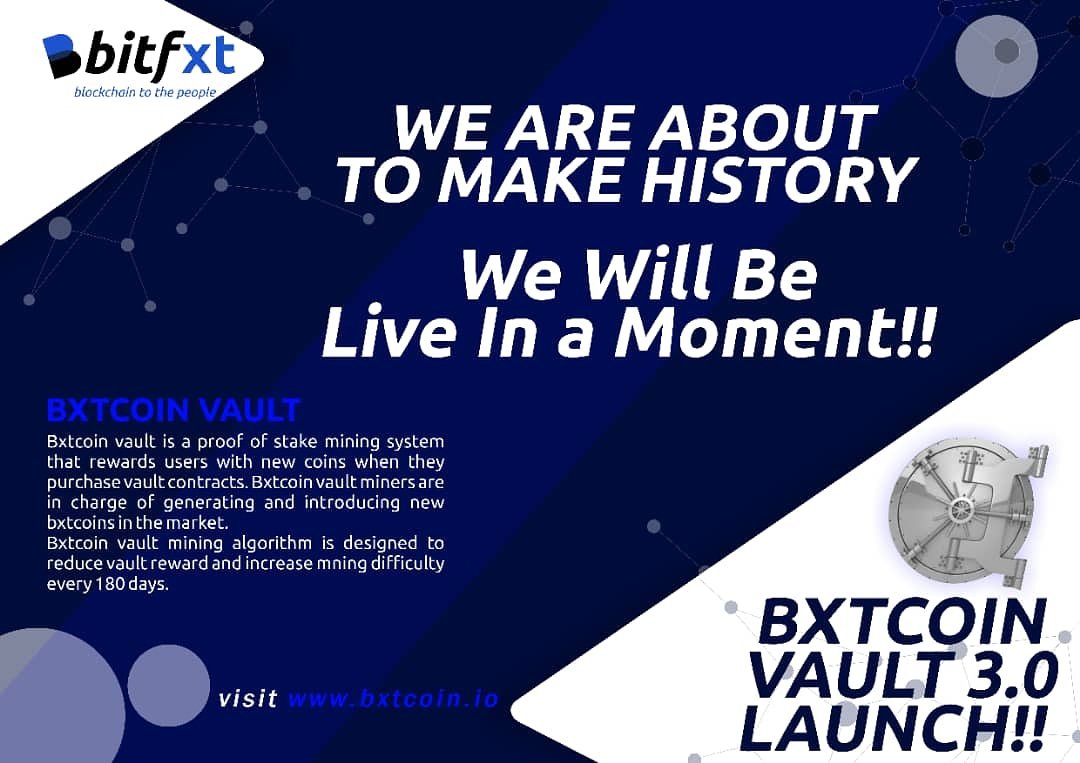 We have worked so hard to built the new version of our vault, with advanced features and more functionalities.
Details of our Vault 3.0 can be found Here
We are indeed happy about Vault, because it will open up a new way of interacting blockchain technology and the normal way of life of individuals around the world.
We are looking forward to creating an ecosystem around the lives of every individual on the planet.
To celebrate this launch, we are hosting a little bounty, with loads of BXT Coin to be won.
BOUNTY DETAILS:
°USE OUR BITFXT LOGO AS YOUR SOCIAL MEDIA DP and post a screenshot of your profile on any of our social media handles.
° Share your BXT Vault Link
° Use the tags #bitfxt ,#BXT and #bxtcoin
° Tag as many friends
° Post the screenshot or link to your profile or video
Alternatively, if you have BITFXT polo you can wear it today and take a selfie or do a little video about BITFXT.
•Share your BXT Vault link
•Share a Photo or Video of you wearing our polo.
•Tag your friends.
•Use #Bitfxt #BXT and #bxtcoin as tags to post.
•Send your links and screenshots to any of our social media
Post the image on any of our social media handles,tag as many friends as you can and we will reward you with BXT Coin.
This is a gesture of love to all of our community members who have been there for us throughout this journey.
We are sincerely enthusiastic about the new vault and we would love everyone to be part of this innovative ecosystem. Spread the knowledge about BITFXT and earn BXT Coins today. With love from BITFXT.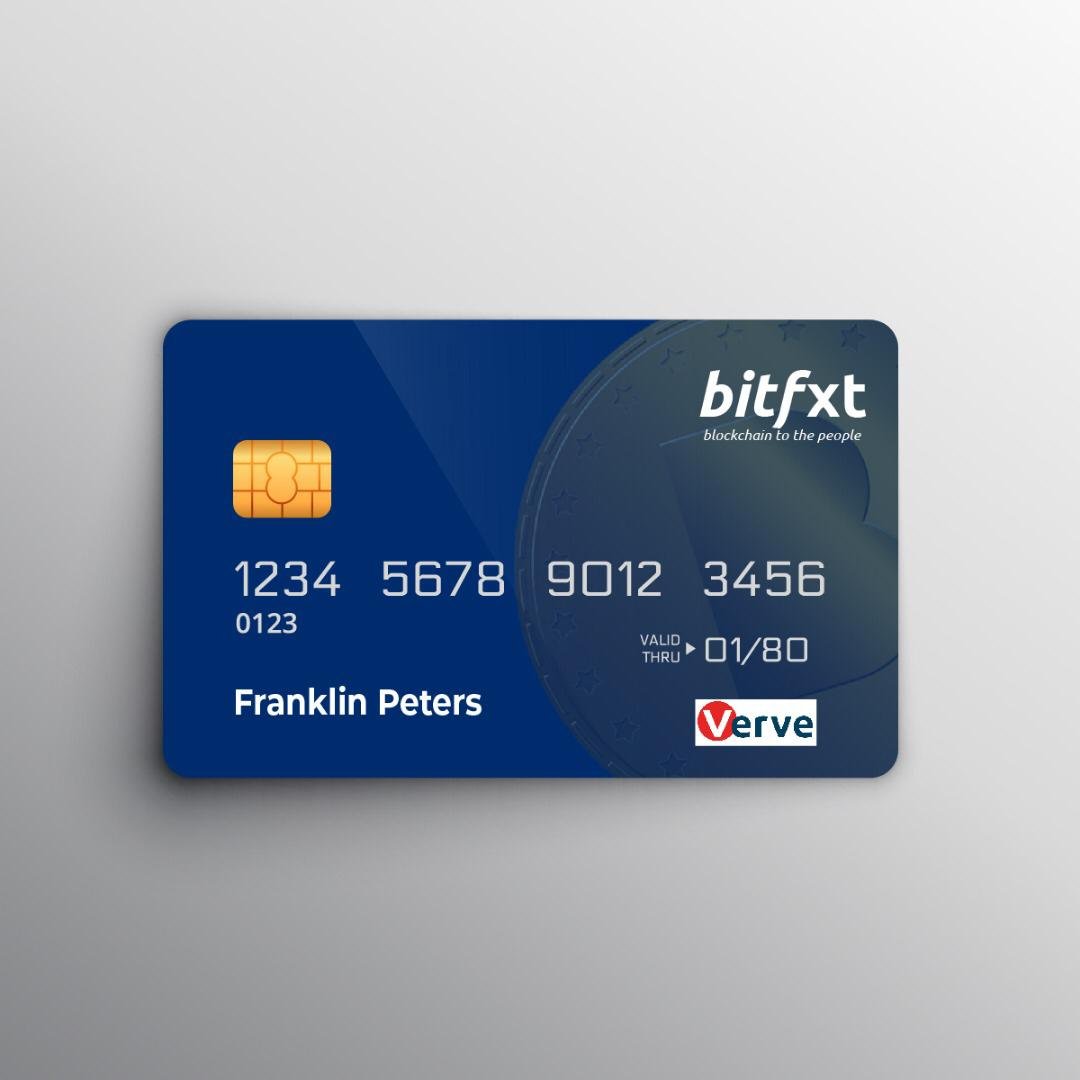 Get yourself a BPay Card Now! Limited Slots Available. Follow this link to apply.
Head over to
BitFxt Exchange
to trade Bitcoins, Ethereum and Other Cryptocurrencies. You can Also Purchase BXT Coins on
latoken
Contract:
https://bit.ly/2I6wDuA
Check out Our
Academy
, for amazing training Programmes.
Follow us on
Steemit
for More Information About our Platform
Don't forget to Join our
Twitter
and
Facebook
Communities.