Ranting on Poloniex today.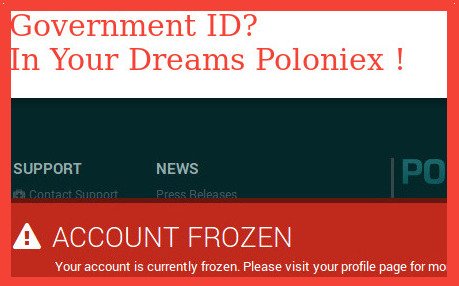 I knew this was coming - got out of (dot)com-exchanges months ago when they all started getting hacked and Poloniex lost $21,000.00 worth of Steem. I saw a lot of Bittrex customers being locked out too. So, I went all in and jammed my funds into bitshares as you all know.
I occasionally put a couple thousand worth into Poloniex, traded it and pulled it right back out.
That was the plan for tonight but when I got there and confirmed my authentication code I was faced with this screen. Note the key word government which is the real problem.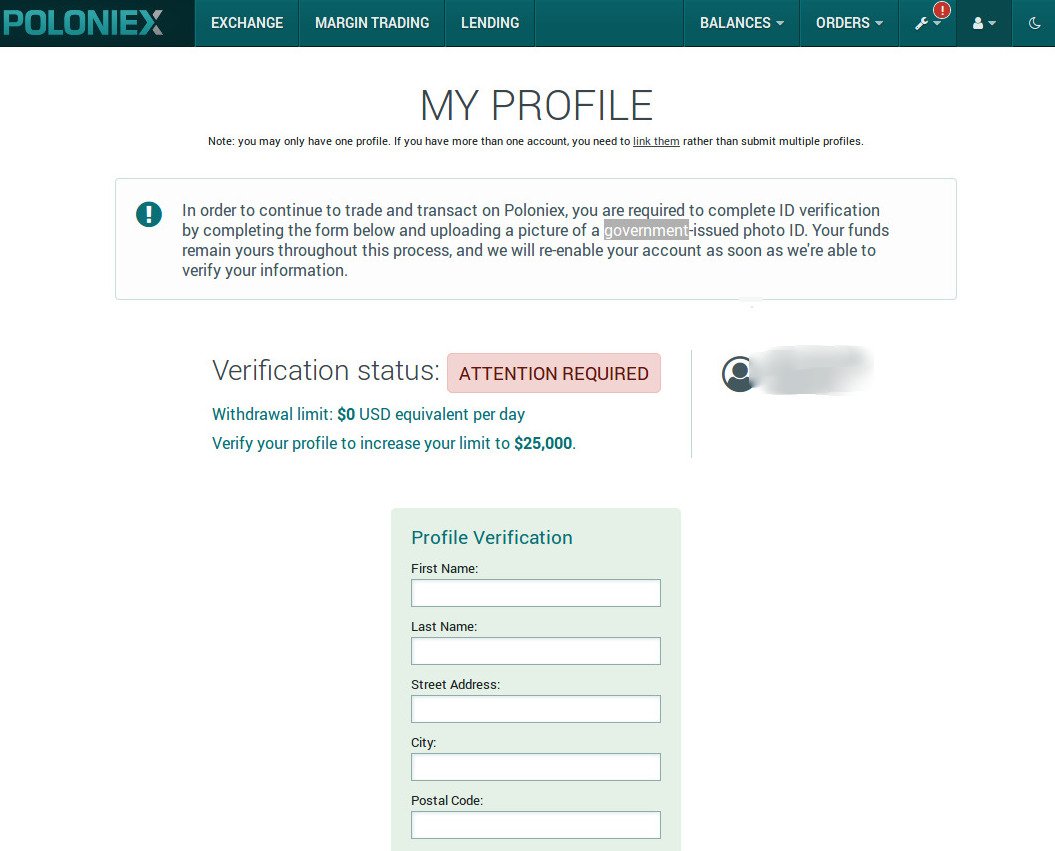 Yeah, I really don't think so.
I pride myself and my hundreds of wallets on being confusing as to who I am if not totally anonymous by way of quantity. An ounce of preventions is worth a ton of cure,and by prevention I mean keeping less than a couple dollars in your account. By cure I mean trying to find a willing party to fake an ID for you. I will just leave it there and post this as a warning to you all who might have any quantity of coins on these hacker-havens.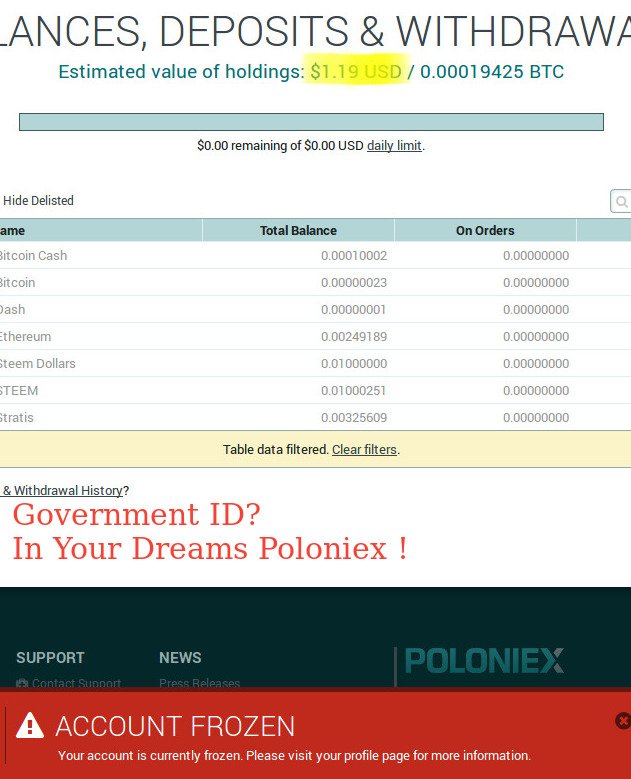 Trust. It takes years to build & seconds to destroy
The list of unsafe sites for freedom-loving, bank-free, individuals is growing.
gox (hacked)
bitstamp (hacked)
grails (hacked)
bittrex (keeps funds for fun)
poloniex (keeps funds for fun)
github (I don't use microsoft sites - ever)
How many more can you name? I won't be visiting any of these soon!
If you have not read the mandatory Steemit policies, you should. I am powered down and encouraging others to do so. Word of mouth brought people in and it works way faster on taking them out.
So why have I not been so jazzed about posting on Steemit? When a blockchain needs to have an option to cut off your account. Time to find another blockchain.


Thanks for taking the time to read and comment!

Remember. Your job is to make sure people know that simply putting it "on the blockchain" does NOT mean that it is on a reliable, secure, decentralized, distributed, blockchain.