Everything you will ever need to know about The Blockchain you keep hearing about. Did you know that it is all on the blockchain already?
The Blockchain.
I keep hearing so many companies talking about how they are planning to put it on the blockchain. Blockchain is not new or different. Blockchain is not innovative or exciting. The Blockchain without context is vague and ambiguous at best.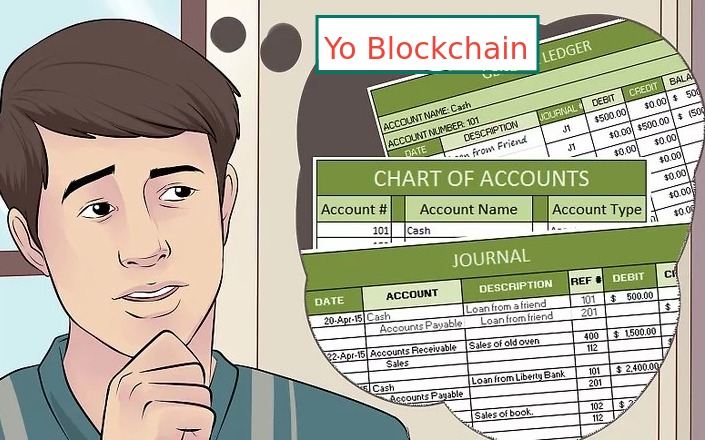 Let's compare the ever annoying undifinded "the blockchain" with a comparative "the paper blockchain." Here's your blockchain technology.
Blockchain, is a book filled with pages, each sheet of paper is a block of sorts, and each holds a certain amount of transactions.
They are kept in a single location, the accountant's office. Done. Every page is totaled and balanced to make sure money is not lost or mishandled. The accountant is the only one who makes changes and signs his name affirming that the numbers are valid.
Simply putting these pages into blocks, run on computers, does not make anything better or worse. No money on this blockchain is more secure than a wallet in the pocket of someone who is passed out.
There is nothing new here - move on...
Governments and other ignorant people have tried, successfully, to divert everyone's attention from the real innovation which is the kind of blockchain. They tell you that money is secure on the blockchain, but a ledger in the hands of the central bank, for example, has been proven to destroy value in the currency being blockedchained on those ledgers in centralized locations. Yeah, it gets printed a lot.
Hey let's send our package via currier - he will put it in "The Car" and it will arrive fast.

How about putting it in the fast car or the safe car? It is not "the blockchain" that is important, but the preceding adjective. What kind of blockchain? Use "a decentralized" blockchain or ledger. "Distributed" so it cannot be crushed or confiscated.
The Blockchain, Which One?
Since they never say which blockchain, I will default to our paper comparison. Which accountant should I use? There are many different accountants, each is a blockchain, and the only thing that makes the system work is that you trust the accountant with just the numbers, then you trust the bank where your money is. When the accountant or bank becomes incompetent, your money is not secure on that central blockchain. The one you want is at the end of the next section.
The ones with the innovation.
There are thousands of Bitcoin copycats, and new ICO opportunities popping up daily. Some do not even use blockchains. For the sake of simplicity, let's use Bitcoin as a single example. Many years before Bitcoin actually worked, it had ledgers. They tried spending and receiving money, but there were weaknesses. Dishonest people could try to spend the same money twice, and dishonest miners could hack accounts and take money. The answer became obvious to Satoshi, who took out the trust factor. With Bitcoin, you do not have to place your trust in any person, or entity. This is called an open source, decentralized, distributed ledger that happens to use the mundane chain of blocks.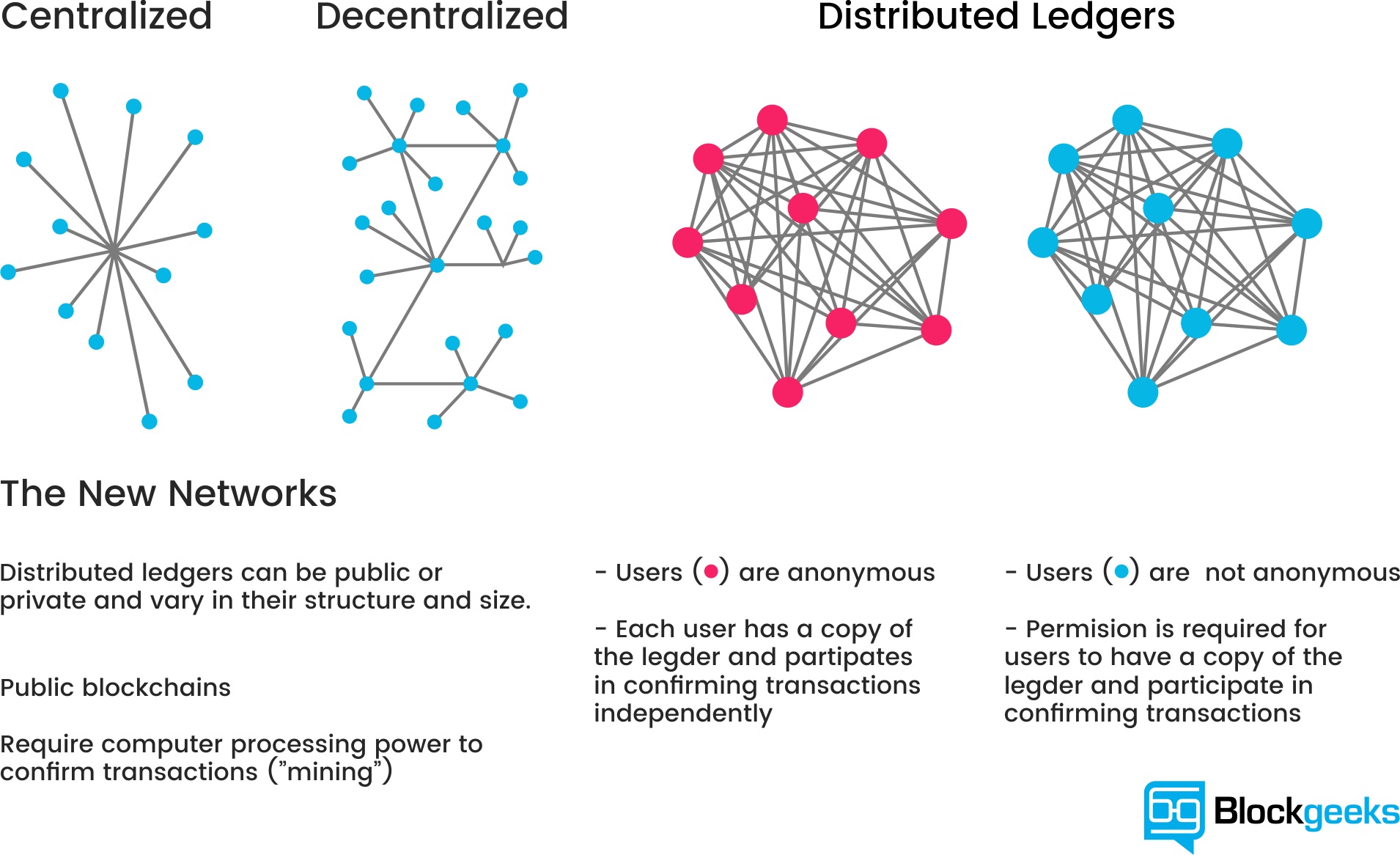 source This author is not in total agreement with the above representation. The truth is users can be anonymous while their wallet address is public. Bitcoin is both distributed and decentralized, plus permission to have a copy of the ledger and mine is never required.
The real innovation of our example includes:
Many developers in their homes worldwide...
Producing publicly auditable code for free that would be...
Run on many different privately owned computers worldwide to...
Find blocks of transactions and confirm each one...
Over a long period of time (10 minutes each) which...
Prevents anyone from spending money twice and...
Self motivates these individuals (miners) with payments...
Mined into existence on a set curve and...
Nothing, but nothing can stop the process short of a world-wide power outage
hundreds of coins today meet or exceed the above innovations and your coin does not have to have a blockchain.
In other words you need to look for ...
a ledger thing-a-ma-bob or similar which is ...
distributed worldwide, unhackable, and inherently trustworthy.
You want an open source, decentralized, crypto-coin!
and it matters not if it uses a blockchain, tangle, meshfirmation, or whatever
Look for one that has a long history - never hacked.
Check that it is open source.
Make that you have your private keys.
Do not hand your money to strangers
On-line exchanges are the unregulated strangers.
On-line web-wallets are also unregulated strangers.

On Line Exchanges
Online exchanges take care of putting the accountant and your money in the same place. Using them puts your money in the hands of one entity, with no laws in place to make them accountable. They do not even have to give your money back to you when you want to withdraw it!
That is the description of a stranger who asks for money, you say yes, and he shows you that he still has it via his DOT COM which he bought on go-daddy.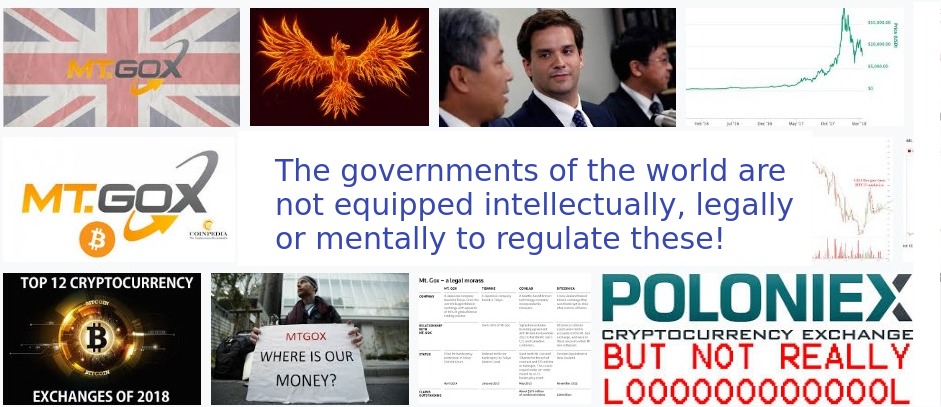 There is nearly no chance that our aging congressmen have the will or knowledge required to make laws which would take down exchange sites. They currently ban paper money from being changed into virtual currency, albeit debit paper, credit paper, paypal paper or any other plastic dollars they find. But getting your Bitcoins back? There is no real regulation on web exchanges. Do you trust that?
If said website owner lets their name and location be known, they could be arrested and charged with some unrelated crime written ages ago for another completely different purpose. Then convicted and jailed. Hmm, maybe.
There is zero regulation for Bitcoin, Litecoin, Dash, etc.
This is not a problem, it is a feature!
Decentralized exchanges are already here.
There is zero regulation for decentralized exchanges.
This is also not a problem, but a feature!
short of a world-wide power outage, regulation = none possible.
OpenLedger, aka Bitshares is not regulated.
There is no need for regulation when coins are held on a decentralized distributed exchange. There is no *.com owner controlling the wallet! Like Bitcoin, you have your private keys.
Code is not greedy, it serves to pass coins to the destination. Money either arrives or returns to you. Code does not steal.
We do not need to worry about centralized exchanges, they will put themselves out of business simply because they are exposed, identifiable, and check out this word, CENTRAL! Like a nail that sticks up, governments will hammer them down.

The governments of the world might use "The Blockchain" soon.
Now you know which one.
The one they own...
that has a proprietary code
with blocks of transactions confirmed over time...
in a central location...
by government owned miners and...
user wallet balances that can be changed to zero...
by the same, said government.
This is a problem, not a feature
Corporate owned blockchains will present you, the user, with this same problem.

So...
The next thousand times you hear them say the words on the blockchain, you now know which one they are talking about. The crypto-petro of Venezuela, the crypto-ruble of Russia, Ripple from its inception, and whatever coin the 85-year-old congressmen come up with for the U.S.A. are the coin types they are referring to.
Blockchain + Centralized + Corporate = Bank
Banks are problems, not solutions.
Disclaimer:
I do not own any Bitcoin, I am not Satoshi, I mean no harm to go-daddy, and I own none of the cars pictured above. The information and facts provided here are truthful, simple comparisons in order to inform people of the stupid things they may do if they have not read all of the above.
---
This is in no way an endorsement of Bitcoin which is nearly unidentifiable over the last year or so, including a period of time during which Western Union was faster and less expensive. I used the crypto-currency Bitcoin only as a well known example.

Thanks for taking time...

Remember. Your job is to make sure people know that simply putting it "on the blockchain" does NOT mean that it is on the Bitcoin (or another reliable decentralized) blockchain.