Ranting on two subjects today.
First
I was listening to a show while falling asleep last night and I had paused it to finish in the morning. Waking up, I was not sure what it was so I took a listen.
The founder of this thing was not well spoken, but I was immediately sold on the idea he presented. A decentralized exchange that eliminates market makers, orders instantly filled, and it is the largest decentralized exchange in the world!!
Before you all run over to this place, the image source takes you there, they forgot to mention the down side. When I went to the site to see this new marvel, I found that I only even recognized two or three coins they deal in.
Now we have an exchange that never holds your coins, trading everything you would never buy. No thanks Bancore.
I will invest in BNT next dip even though I have no ERC20 tokens
Then there is Bitshares which has all the coins I need to exchange, but next to zero volume. I do ten minutes worth of mainstream trading in six days.
this is largely due to a firewall of sorts - the ultra complex sign up & secure process.

Second
Where will all the open source developers go once the King of Virus Infections buys out the vault.
Matter meets anti-matter
Light meets dark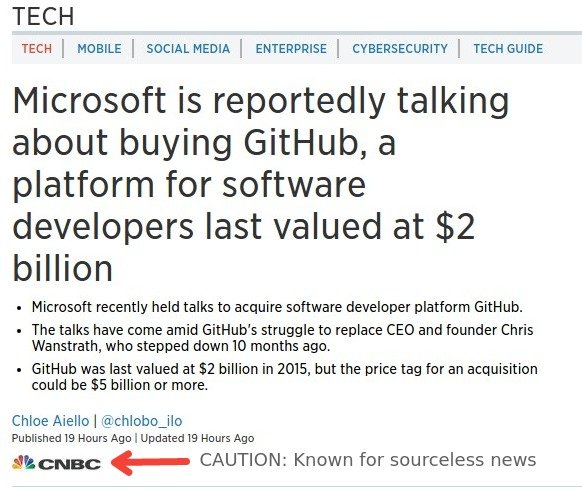 note: a news source that has been wrong more than three times without making amends, is unbelievable in my book. I would not blame you if you rejected me after I knowingly lied to you three or more times.
I may have been sucked in by a completely false report. But if true, and if it happens, open source developers need to find a new home.
Acid meets base
Dry ice meets boiling water
I am not sure how to reconcile the mixture of a complete ad-ware, virus-ware, pay-or-popup, site with a pure open-source software site.
Let's hope that this is just another baseless news item. Time will tell. If the author of blue screens of death actually does buy up our main source of stable software, I for one have done my last git pull or git clone
Trust. It takes years to build & seconds to destroy


Thanks for taking the time to read and comment!

Remember. Your job is to make sure people know that simply putting it "on the blockchain" does NOT mean that it is on a reliable, secure, decentralized, distributed, blockchain.