When I resigned as Head of Business Development from Peter Schiff's Euro Pacific Bank, I knew that cryptocurrencies would completely replace the legacy banking and fiat money systems.
Now, after spending YEARS in both crypto and offshore banking, I've concluded that BitShares is the crypto project that fits this future most accurately.

Benefits include:
Creating your own token (ICO or for market making)
Decentralized exchange
Loaning yourself w/ 0% interest rate
Settlement time in seconds
Fiat and commodity pegged assets (USD, GBP, Gold, Silver, etc)
Self funding through a treasury (paid out via BTS inflation)
Username based accounts
Ability to scale and handle millions of transactions/day
Fully functional wallet
$0 fee transactions
...and so much more
Take some time, dig in and get ready to see what banking in the future actually looks like.
Bye Banks!
Let's compare this to the offshore banking world:
Very difficult to open an account. You better have your story remembered because you'll be grilled in the interview call. Also, you better make sure your documents are ready and will need a notarized passport, notarized utility bill and a bank reference signed by a manager.
Annoying customer service. You are just another number and a burden on the salary staff. They probably don't have 24/7 support.
Really slow (it can take DAYS just to receive your wire, and that's if everything is 100% correct with it.
$ Send/receive limits. You are told how you can use your money.
Unintuitive banking software. So many banks have banking software that looks like it was developed in the 1990's.
Expensive - It can easily cost $100 to send a wire and $30/month for an account. There's typically an account opening fee, closing fee, monthly debit card fees, expensive currency converstions and there's even banks that charge to speak to their customer service and inquire about your account. $$
Compliance nightmare. So many red flags it's like you're walking thru a mine field. Any time you send/receive a wire, you could be harassed by the banking staff. You will be asked about everything. What your business is, why you need the account, how long you've been in business, what gives you the authority and experience to RUN your business, who your main partners are, how much you are expecting to send/receive, if you need a debit card and why, to submit invoices and contracts from your biz partners and I've even had to ask for the passport copies of my client's clients! Talk about wasting your precious time.
Random "updates" to the compliance manual. All of a sudden you have to submit more KYC/AML information to keep using your account in the same way.
Loss of currencies. This happens often, a bank will lose it's USD or EUR banking partners and can simply no longer send or receive that currency until they figure out another channel. That means your $ is effectively frozen.
So here's to Bitshares and the new era of blockchain-based finance! I'll leave it here with Carlton Banks.
(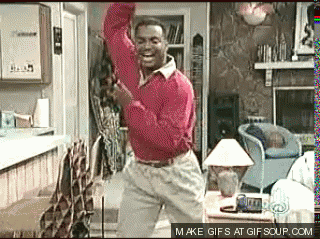 )
In Liberty,
Ashe


Liberty Entrepreneurs Podcast: http://www.LibertyEntrepreneurs.com