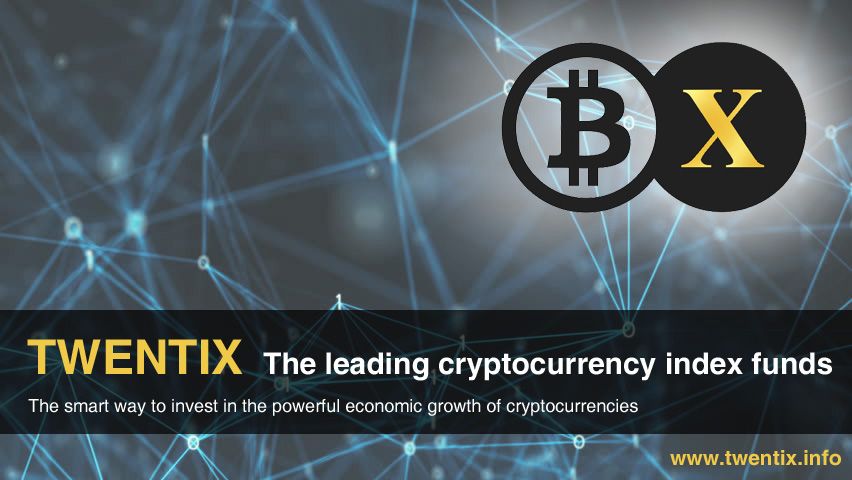 Twentix & Bit20
As you all probably know, we have created Bit20 a couple of years ago. Bit20 is a crypto index fund that includes the top 20 blockchains projects by market cap. If you are not familiar with it, you can have a look at www.bittwenty.com.
Bit20 has grown immensely in value. The smallest unit (0.00001 BTWTY) is now worth several dollars and it keeps growing. It is sometimes a barrier to operate small trades and to run bots.
Twentix has been designed to be worth 1/100,000th of 1 BTWTY. It has been created to allow traders to play with a more flexible coin.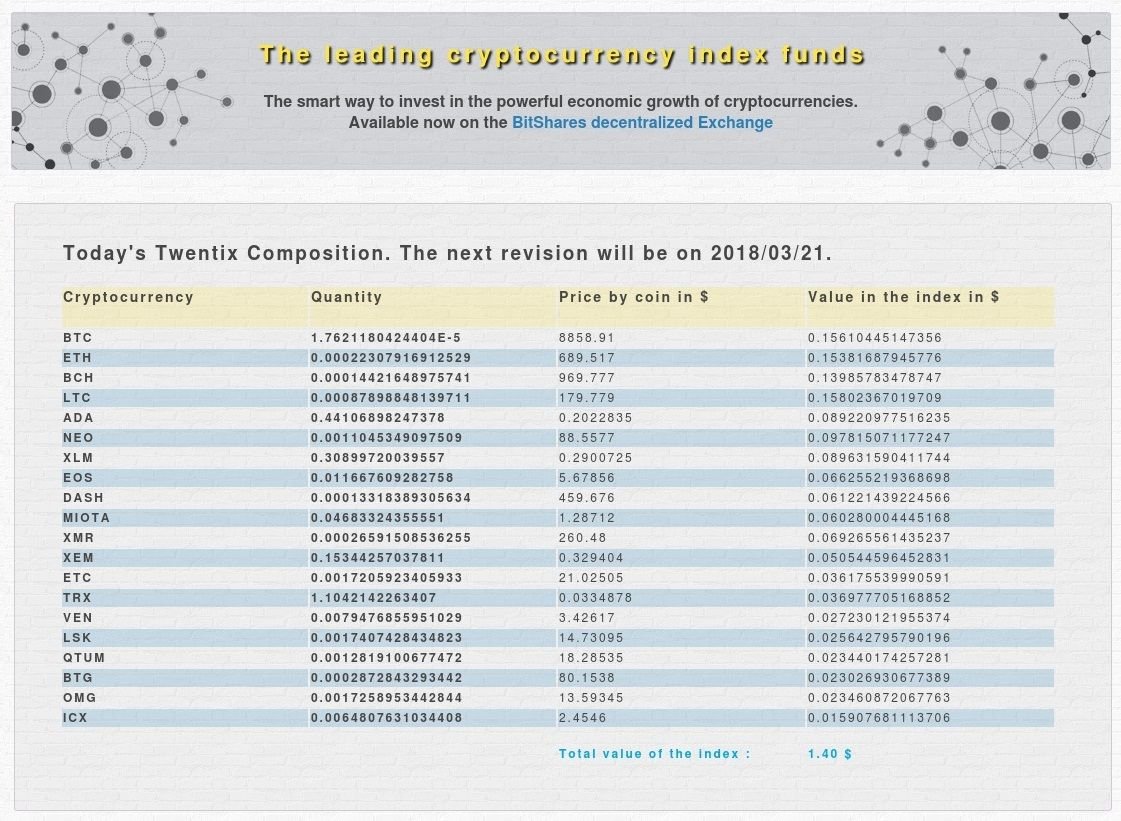 More good news ...
The other good news is TWENTIX market is fully operational!
If you've followed BIT20 market, you will have noticed that the black swan protection designed in BitShares has been triggered by a big BTS drop in price. Since then, the collateral doesn't reach the 175% required to allow traders to borrow BTWTY in existence and grow the supply. (We will have this option back when BTS will get back from its actual correction)
Bit20 fans and lovers, you can keep trading BTWTY as always but also TWENTIX if you want a smaller and more flexible coin. The fact that the "borrowing function" is available, you are free to short TWENTIX versus BTS just as you were shorting BTWTY. You just need to recall that TWENTIX is 100,000 smaller than BTWTY and to short 1 BTWTY, you would have to short 100,000 TWENTIX.
For more detailed information, visit our website www.twentix.info
See you soon on the markets ...
A little more visual information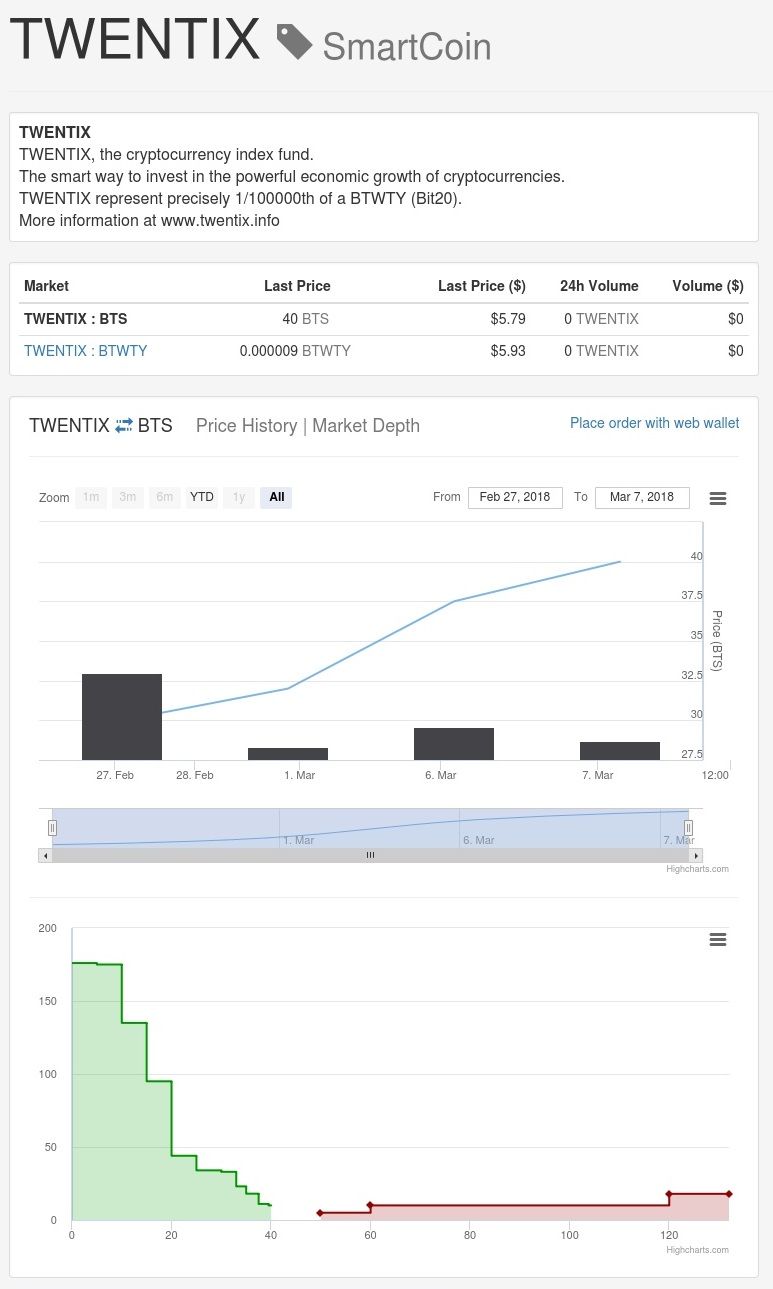 ---
---
www.twentix.info
BitShares Decentralised Exchange pair (TWENTIX : BTS)
Telegram group
---

If you have enjoyed the reading, please consider voting and/or resteem these blogs.
With appreciation, Blocktivity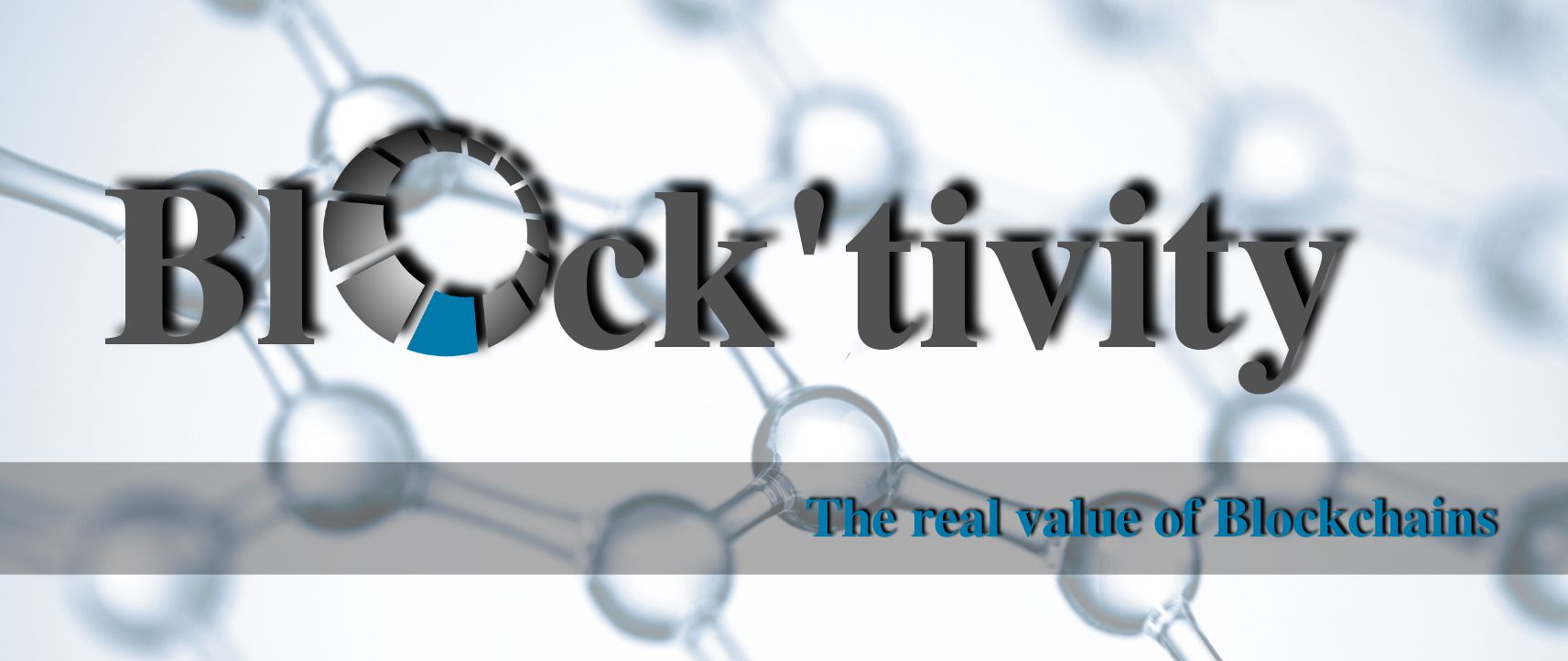 ---