Unless something crazy happens to the cryptocurrency market by the end of next week, watch out for BitShares breaking-out above 8500 sat sometime around the end of next week or in about two weeks from now.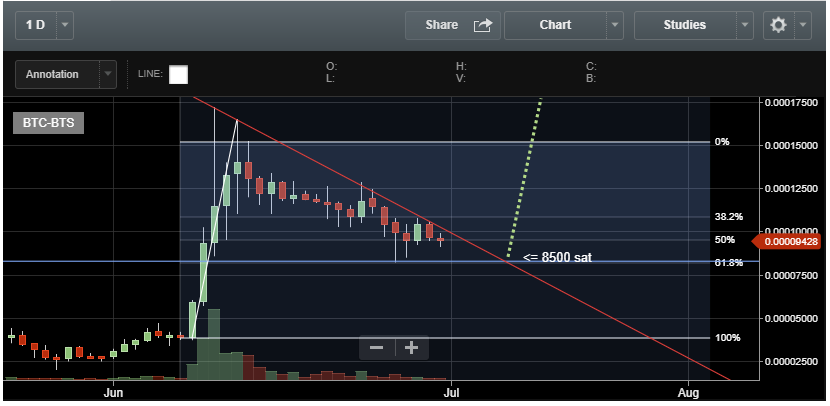 There seems to be strong support on the 61.8% Fibonacci line, so a breakout is likely when the price meets the intersection between the downward resistance trend line and the support line.
Potential profit 2x-3x over the course of a few days once the breakout happens.
Vote, comment, and resteem if you'd like me to keep you updated on the latest cryptocurrency buying opportunities. Follow me @jarexx.