Update -- Zicen's Letter to English community
Hi everyone:
I know all of your concern, so, I'm thinking I should explain something more about this worker proposal.
Allow me to introduce myself and the principle members of our crew.
zicen(and that would be me), co-founder and CMO of YOYOW, BTS committee member, the Directly Responsible Individual of hellobts.com. And I am also one of the 5 committee members in the media foundation built in China by 25 media organizations of blockchain industry such as btc123.com and sosobtc.
zhaomu, the diplomatist of bitshares community, I think you all know him from the UI worker proposal.
Alex, PR expert, maintaining good relationship with more than 10 exchanges.
The charm of worker mechanism is the blockchain never appoint anyone to any position. We vote, for those fighters who have the courage, aspiration, talent and capacity to stand out. I choose to present this proposal now, NOT only because I think there need to be one representive in China, but also because I am powerful enough to get this job done.
And first of all , I need to declare:
This representive is NOT "primary" of the whole BitShares team but the spokesperson_CN and marketing in China. We will keep in step with the spokesperson and that's why I need zhaomu. We need the spokesperson because we have to stand for each other, and the spokesperson need us because no one can know China better than us.
BitCrab and abit will be the escrow and governor of this proposal for besides the fund use and the whole working progress.
All fund use will be openness, transparency, and of course reasonable.
Here are the reasons why I think you should support me.
The whole Chinese community are behind my back. You can make some check with them, bitcrab, abit, ebit, anyone, just ask them a simple question, is this guy a good choice, or do we have another potential candidates that can do better than him. We have different culture between Chinese and English community but we got a same goal for BitShares. I think you shouldn't be sorry if you follow their judge about the Chinese affair.
And yes I got special talent to be under the spotlight. I am good at it and enjoy it. For the last 2 weeks, I already have been in 4 activities in 4 different cities. And guess what is my Lecture topic? DAC, what BitShares brings to us.
The most important part is, I growed, way more fast and powerful than you can imagine. I am NOT only a fan of BTS any more, who was trying to convince everybody to vote for a witness or committee proposal a few months ago. Thanks to YOYOW, I built my own team, reputation, and resources for the past 1 year. And I already become an acknowleged leader, an expert and a mentor. I know you never be in China and don't realize what's going on here but I think you can check from the Chinese community the role I am in this industry of this country.
Here are some examples:
I will be in a blockchain meetup in ChongQing on November 4th. And there will be 4 invited guests, include a professor in college, CEO of a blockchain company, a famous investor in financial industry. And I will be the "mystery guest" to be on the stage. I think you know what this means. Here are their advertising: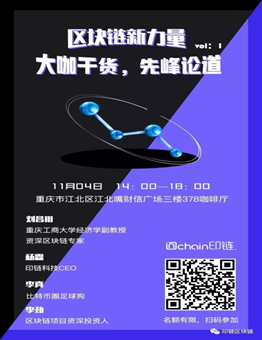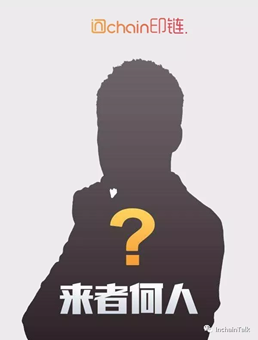 Regular part:https://mp.weixin.qq.com/s/lSLNyngceelWwpych-PcYg
"mystery guest":https://mp.weixin.qq.com/s/Yy8JC_0oZblH32X-jPtSoQ
A media foundation was built in China by 25 media organizations of blockchain industry. And I am one of the 5 committee members. And you can imagine how powerful this group can be. check it here:
https://www.toutiao.com/a6456355832459166222/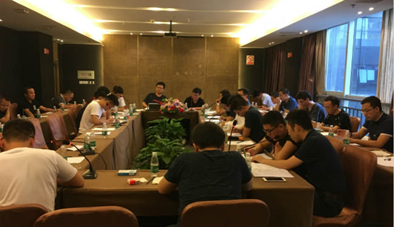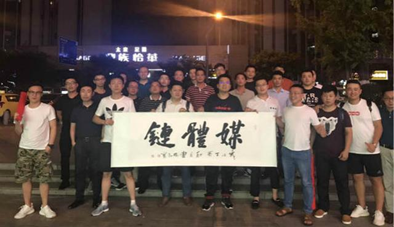 I will stop here because I can get you 10 more pages to prove what I'm capable of. At least give me and my crew a try and see what gonna happen. Just for the record, listing on the hitbtc.com costs 20 BTC now. 90k BitUSD for 6 months is a lot of money, but if it works well depends on who is in place and how we use the fund.
China banning ICO and exchanges is the best opportunity we ever had. Don't lose it. And you can count on me.
Vote for me!
still
Worker提案:BitShares大中华区代表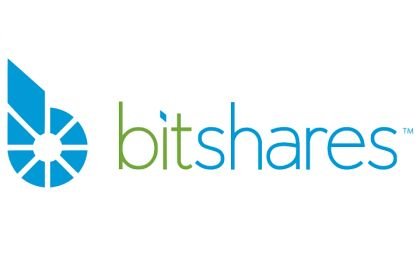 自BTS诞生以来,中文区始终扮演着非常重要的角色。从早期的宣传推广到后续的社区建设、应用落地,中文社区都贡献了相当的力量、吸引了很大的流量。在过去的三年里,中国交易所的交易量占到全球交易量的70%以上。目前,中文用户的持仓占到了全球用户的一半左右,理事会中有4名来自中国的成员,活跃witness节点中有7个来自中文社区。
然而,在BM离开后相当长的时间里,在不明真相的新用户眼里,BTS已经被描述成一个"官方团队跑路,无人运营、无人维护、无人负责"的项目。有一个BTS官方性质的团队站出来,负责对外宣传、运营推广和活动组织,已经成为一个迫在眉睫的事情。为此,我们特别提出了如下worker提案。
一、提案名称
BitShares大中华区代表
二、负责团队
负责人:
witness.still,梓岑,BTS理事会理事,目前已全职加入区块链行业
团队组成:
原HelloBTS团队。HelloBTS团队成员均为国内区块链行业早期布道者和投资者,同时也是BitShares深度参与者,专注于基于BitShares基础网络的应用开发和拓展。目前,HelloBTS运营着全球最大的BTS中文社区,旗下产品包括资讯站、微信公众号等,掌握了超过万人的社群资源。2017年9月,HelloBTS团队将旗下的交易所业务出售之后,将继续专注于BTS的推广和运营。
Worker提案获批后,将组建10人左右团队,其中至少包括:
负责人:1名。
负责工作协调,业内外重要资源对接联络、合作洽谈等
运营官:2名。
zhaomu8,招木,目前任OpenLedger中华区代表,将负责中英文社区对接。
Alex,负责法务支持、交易所对接。
文案组:
至少包括1名编辑、1名美工,若干自由撰稿人。
运营组:
线上运营3~5名,负责线上推广、在线答疑、问题收集和反馈。线下运营1名,负责活动组织和联络,场地安排等事宜。
顾问组:
技术顾问和业务顾问各1名。
三、提案详情
资金总额:9万BitUSD
持续时间:6个月
工作计划:
将业务洽谈、线上和线下活动结合,重塑BTS形象。特别是抓住目前国内政策给BTS带来的潜在机会,吸引用户、资金和流量进入。
启动BitShares中国行活动。至少两周举行一次线下活动,在全国各大城市宣传推广BTS,重点覆盖北京、上海、深圳、成都、重庆、南京、杭州、苏州、武汉等城市。
开展公关活动。加强与其他社区合作,共建优质社区,提高BTS知名度,最大限度扩大BTS影响力。与各大项目组加强交流,寻求优秀项目上线BTS内盘交易。
加强与交易所和投资人的对接。争取上线更多交易所,并为上架BTS的交易所提供技术支持。
继续更新各类教程、分析和推广类文案,不断扩大社区规模和质量。
Worker Proposal: BitShares Greater China Representative

Since the birth of BTS, the Chinese community has always been playing a very important role. From the early promotion to the follow-up community building and application publishing, the Chinese community has made considerable contribution and drawn large traffic. Over the last three years, the trading volume of Chinese exchanges have accounted for more than 70% of the global total. Nowadays, about half of the global positions are in Chinese users' accounts. What's more, there are 4 Chinese committee members of BTS, and 7 active witnesses from Chinese community.
For a very long time, however, after the leaving of BM, BTS has been misunderstood as a project with "no official team, no operation, no maintenance, and no one responsible "by the ill-informed new users. Therefore, it is urgent to form a team representing official BTS, which is responsible for the project promotion, operation, and activity organization. To solve the problem, the following worker proposal is put forward.
1. Proposal Name
BitShares Greater China Representative
2. Team
Head:
witness.still, Zicen, member of BTS council, a full-time blockchain worker
Team members:
the former HelloBTS team, whose members are all the early evangelists and investors of the domestic blockchain industry. They are also the depth participants of BTS, focusing on the development and expansion of the infrastructure network application based on BitShares. HelloBTS is now running the world's largest BTS Chinese community, whose products include information center and WeChat subscription. It now owns a more-than-ten-thousand community. After selling all its exchange business in September 2017, the HelloBTS team continues to stay focus on the promotion and operation of BTS.
Once approved, we will build a team of about 10 members, which at least includes the following positions:
Head: 1,
in charge of work coordination, connecting and negotiating between important resources of all circles
Operating Officers: 2,
zhaomu8, Zhaomu, representative of OpenLedger China. In charge of communication between BTS Chinese community and BTS international community.
Alex, responsible for legal supporting and exchanges negotiations
Copywriting Group:
at least 1 editor, 1 UI Designer, and several freelancers
Operation Group:
3-5 online operators, responsible for online promotion, FAQ answering and question collecting; 1 offline operator, responsible for activity organization and site arrangement
Advisory Group:
1 Technical advisor plus 1 management consultant
3. Proposal Details
Total funds: 90,000 BitUSD
Duration time: 6 months
Work Plan:
Combine business discussion, online and offline activities to rebuild BTS's image. In particular, seize the potential opportunities brought by the current domestic policies to attract users and large funds into BTS.
Launch BitShares China tour campaign. Hold at least one offline activity every two weeks to promote BTS in the major cities nationwide, focusing on Beijing, Shanghai, Shenzhen, Chengdu, Chongqing, Nanjing, Hangzhou, Suzhou, and Wuhan.
Launch public relation activities. Strengthen the cooperation with other communities, co-construct high-quality communities, raise the profile of BTS and expand its influence, look forward to high-quality programs online BTS Dex.
Strengthen communication between exchanges and investors. Try hard to list BTS on more exchanges and provide technical supporting for listing.
Continue to update all kinds of tutorials, analysis and promotion articles to constantly expand the scale and improve the quality of the community.
梓岑 zicen, the BTS committee member
梓岑参加线下活动 zicen in the offline activity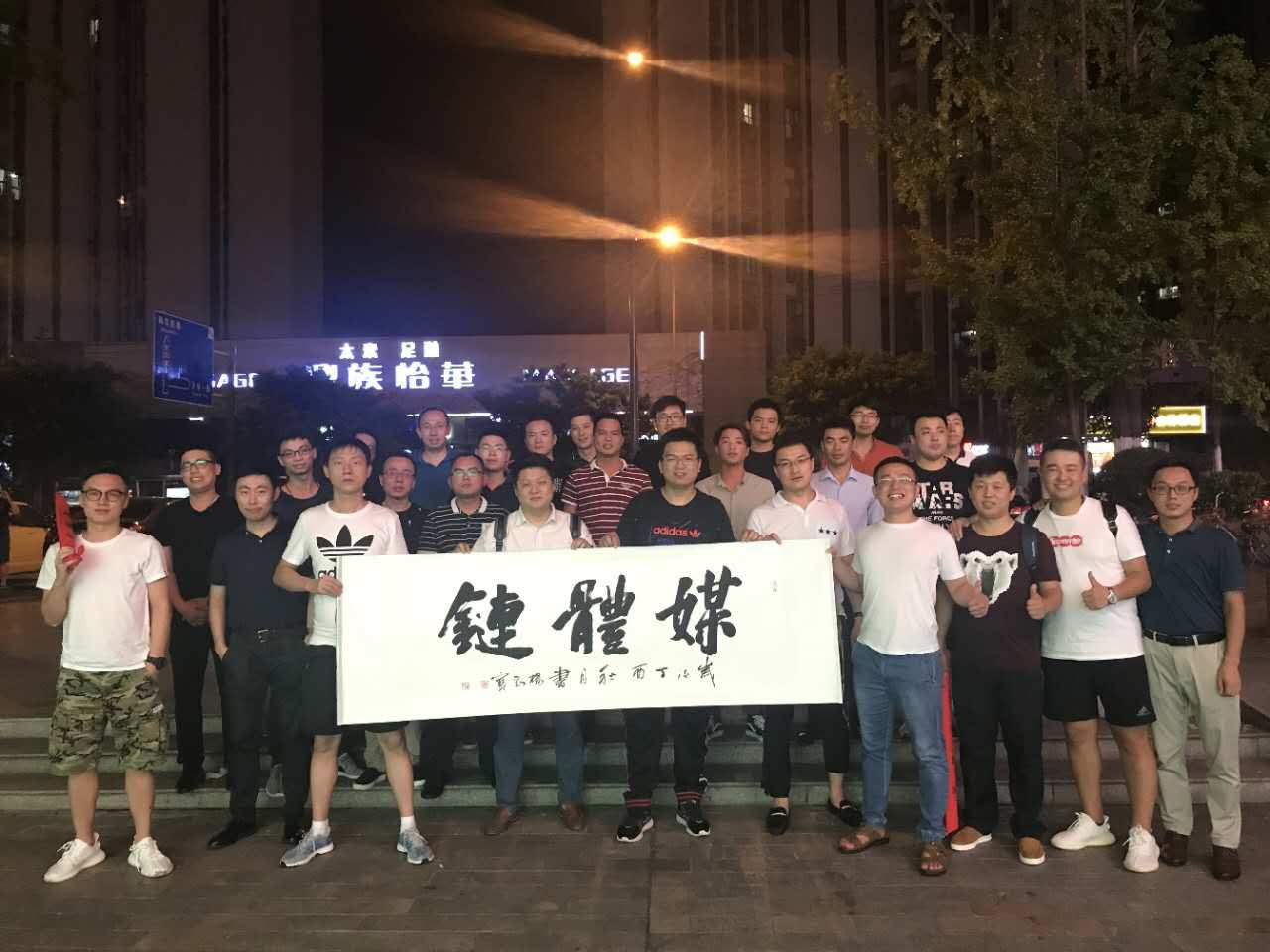 梓岑讲解BTS内盘 zicen demonstrating BTS Internal Exchange