Are account keys be the same?
Today on the Bitshares Hangout, Alex brought to the community's attention that many Bitshares accounts are vulnerable. If your owner key, active key, and memo keys are the same, then your account could be vulnerable.
Some 3rd party applications, ask for your active and memo private keys as a part of authentication. If you ever shared this, then you account is vulnerable, if all the keys match.
To check if the keys are different, go to https://cryptofresh.com and lookup your account.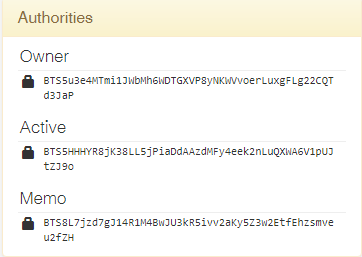 How to change your keys
A fellow steemian, @sschiessl ,wrote an excellent article on how to change your keys.
Check your accounts immediately and make the necessary changes.
Thanks,
Please Remember to UpVote - ReSteem - Comment
---
Are you an EOS token holder? Vote for Block Producer - CSX-EOS
---
Support Me By Shopping at Amazon