Yes! We actually got a product across the finish line! Wahoo!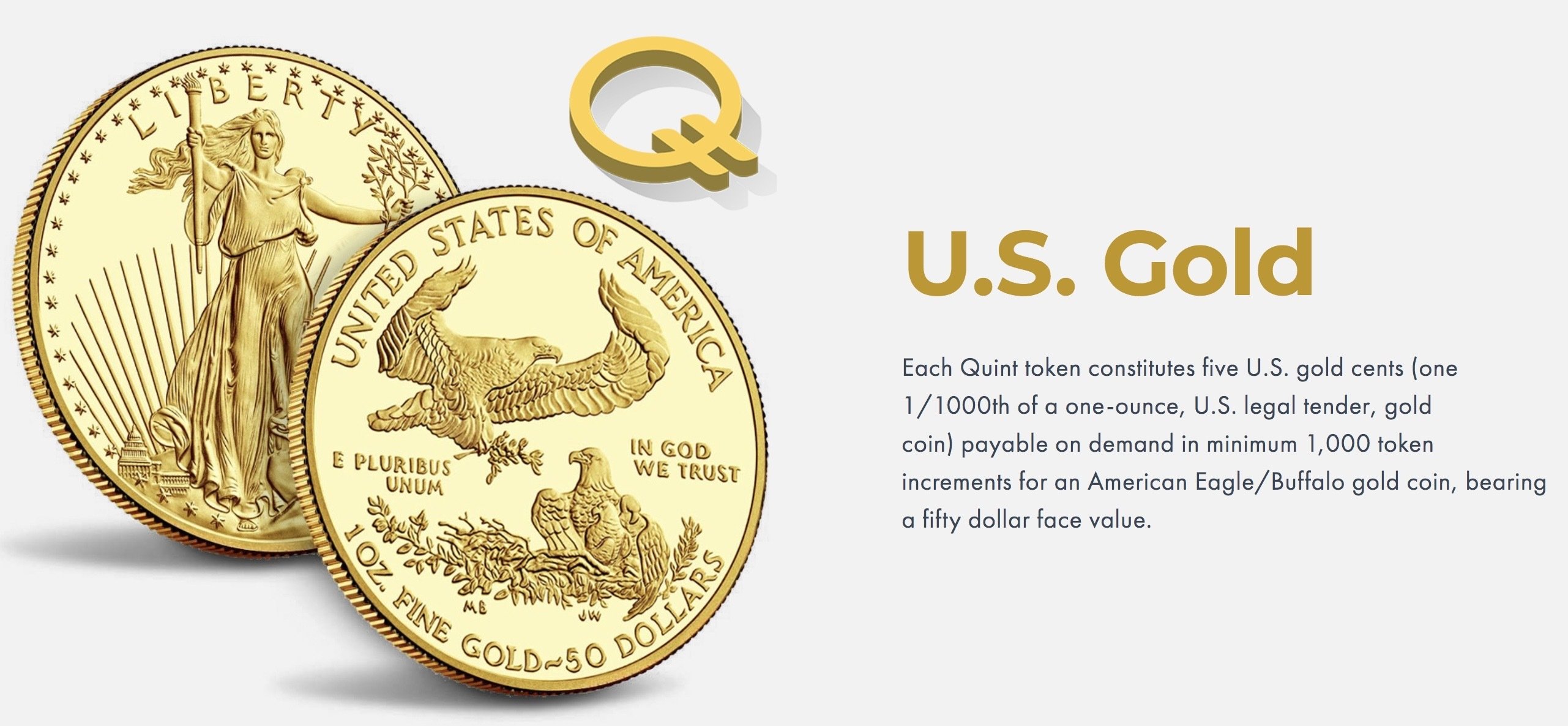 Quintric Family of Coins to Begin Pre-Launch Promotion
"The World's First Family of Precious Metal Legal Tender Cryptocurrencies"
You heard that right: Legal Tender!
I stole most of this text off today's Quintric press release. That's ok, I'm not proud...
In one of the latest moves to bring more stability and legitimacy to the cryptocurrency markets, the Quintric family of coins has just announced the opening of their pre-launch promotion. The promotion means those interested in the new currency will have the ability to purchase a number of coins from the Quintric monetary system before the official release coming at a later date. The pre-launch promotion will be live from President's Day until the 4th of July and those interested in purchasing can sign up on the official Quintric website.
In a market saturated with different cryptocurrencies falling under all kinds of regulatory concerns, the Quintric family of coins is designed to function as another option with not only considerably more stability, but more legitimacy as well. The new concept forwards cryptocurrencies acting as sound money, like that of the dollar when it was previously backed by the gold standard.
The family of coins is the cryptocurrency version of that exact same gold standard. Tokens in the Quintric system—as opposed to nearly all cryptocurrencies—are neither taxable property nor regulated securities but, are instead like an old school US Treasury gold and silver certificate, and because of the nature of the tokens, tax and regulatory compliance is far easier than most in the crypto community are used to.
Unlike other cryptocurrencies lacking in tangible value, the Quintric family of coins is set to be 100% backed by gold and silver and held in reserve. The Quintric system will offer coins which are redeemable for tangible precious metals that are to be stored on site combining fully auditable blockchain technology and state of the art vaulting, meaning token holders will be able to confirm they're really holding gold and silver. The Quintric system is built on the BitShares platform, allowing some of the fastest transactions in the cryptocurrency economy.
Lightspeed Gold... just sayin'
On top of the peace of mind token holders get from holding tangible assets, the Quintric Monetary Token will create a byproduct as well, the QuintX. TheQuintX will benefit Quint creators, particularly those who are active in the pre-launch promotion running until July 4th, when more about the byproduct will be announced.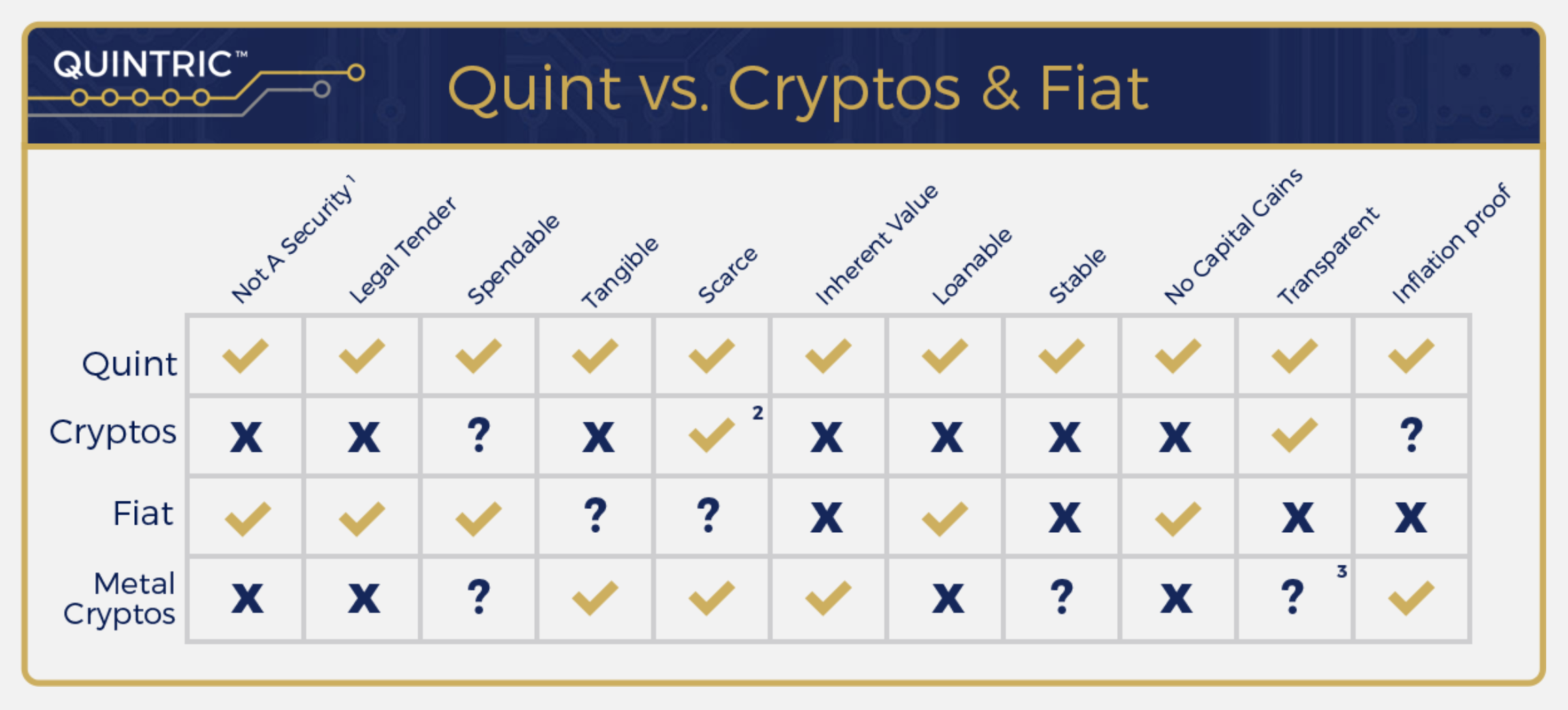 The family consists of four distinct coins (and one bonus!):
Quint: The Quint token is fully backed by gold and constitutes five US gold cents (one 1/1,000th of a one-ounce, US legal tender, gold coin). The token can be redeemed on demand, in 1,000 token increments, for an American Eagle/Buffalo gold coin.
QuintS: The QuintS token is similar to the original Quint, but as the S denotes, the token constitutes five US silver cents (one 20th of a one- ounce, US legal tender, silver coin), rather than gold. Similarly, the token can be redeemed on demand, in twenty token increments, for an American Eagle/Walking Liberty silver coin.
iQuint: This token is similar to the original Quint, but will be redeemable for one of any five, one-ounce, legal tender gold coins from around the world: Canadian Maple Leaf, Australian Kangaroo, Austrian Philharmonic, or the Chinese Panda.
iQuintS: Sticking with the nature of the iQuint, the iQuintS is just like the QuintS but is redeemable for any one of five, one ounce, legal tender silver coins from across the globe: Canadian Maple Leaf, Australian Kangaroo, Austrian Philharmonic, or the Chinese Panda.
QuintX: A bonus coin that's going to be a byproduct of the monetary system, stay tuned to find out more on July 4th!
Ok, so here's where I add my analytical value.
The Quint family is much more than just another coin out there. It's like the catalyst that BitShares has been waiting for. Everybody that comes to us looking to make a new coin, says "Wait, THAT's what we're looking for!"
And it will be a whole new on-off ramp for the BitShares platform. Wire money to get Quints. Trade them for anything. Use them on your debit card to buy Pizza.
And you can take delivery in gold if you really want to.
A word about Added Value.
When you take a blank gold token what you've really got is the bare metal value, with some added value due to its careful shaping into a convenient, identifiable amount (e.g. .999 percent pure, one ounce).
When you stamp it into an official government mint coin, you get identifiable added value because people trust that it will be accepted by other people a lot more than an unknown blank.
When you stamp it into a special Olympic Commemorative Gold Medallion, it takes on even more value because it is probably a limited edition collectors item.
All of these are added value to the base gold price.
Now. When you make an American Gold Eagle teleportable around the world in 3 seconds AND tradable against all sorts of other digital assets, AND you've done all the regulatory work necessary to have the asset recognized as non-taxable legal tender AND redeemable for the Gold Eagle on demand... well, you've got just about the most added value you can get short of minting it with my smiling face!
That's the Quint. We think it will catch on.
Oh, and imagine what happens to BitShares when it is priced in Quints instead of Bitcoin. Freedom at last! Who cares when Bitcoin takes a dump? BitShares and all other assets may become priced with respect to to super transportable legal gold, not wildly gyrating BTC!
Can you say, "Game Changer"?
Check it out at Quintric.com! https://quintric.com/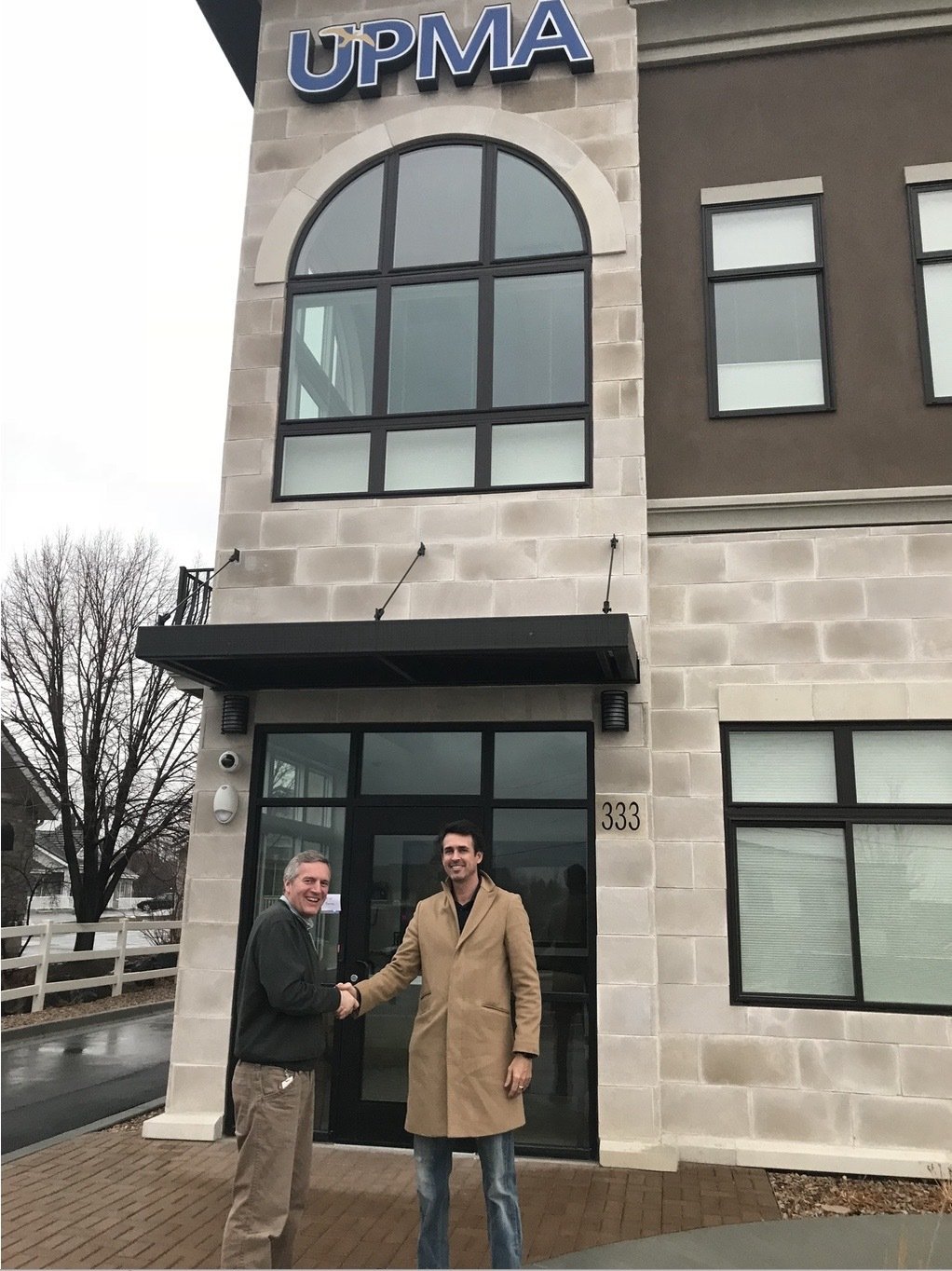 Larry and Morgan at Quintric International Headquarters and Gold Depository.
Here's some info about the guys behind Quintric: https://quintric.com/about/
Here is the table at the Little America Hotel in Salt Lake City where the Quintric was conceived: