The other day @stan announced a new addition to the Bitshares network. It is something that most likely flew under the radar of most yet can be the foundation of the evolution of not only cryptocurrency, but money.
Bitshares is going to have a token created called the Quint. Actually this will be 5 tokens all doing different things. There will be a gold and silver versions. Also, two are going to be US based while two others are international.
This truly could be "Perfect Money".
So what is a Quint?
A Quint is a digital currency pu tout by Quintric (quintric.com) running on the Bitshares network that is backed by metal in a vault in Salt Lake City .
Read that again. It is a cryptocurrency that is backed by gold and silver.
This should really blow the minds of everyone. I know this has the gold bugs happy since most of them have been calling for a return to gold backing since Nixon removed the USD from the glad standard. However, there is so much more to this.
To start, the metal backing the Quint is not in its native form. In other words, it is not a gold or silver bar but, rather, coins created by the U.S. Mint with the bald eagle emblem on them. This adds significant value to the backing.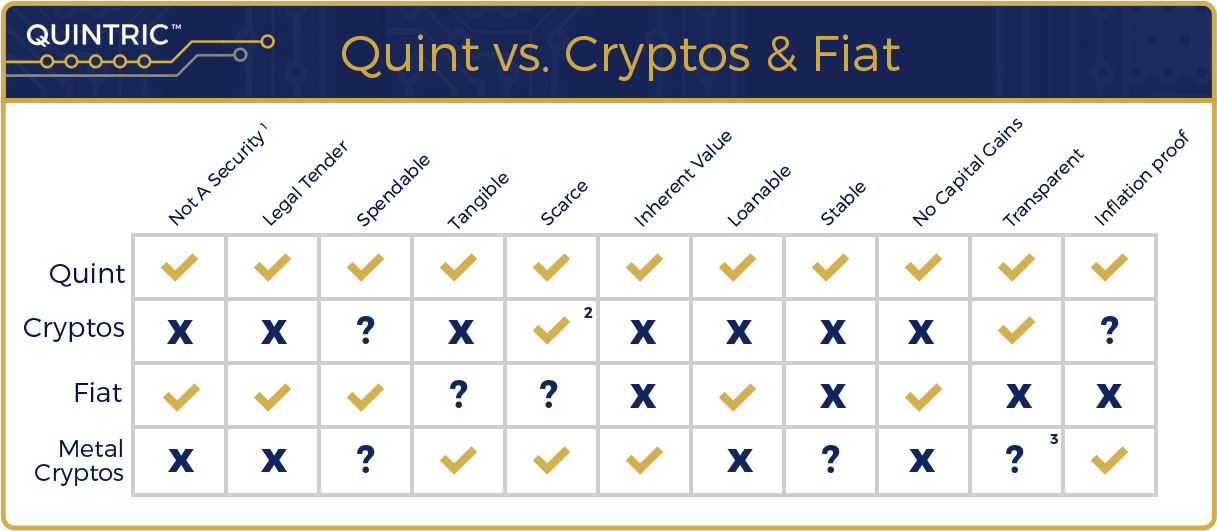 When one has a gold in its native format, like a bar, it has a value.
When that gold is take and shaped into a coin, it has more value.
Make something commemorative such as an Olympic Medal, that adds more value.
Take that same coin and imprint the bald eagle, making it official tender, that adds more value.
Add in the ability to send that gold coin anywhere in the world in 3 seconds, that adds more value.
The second major advantage is it gets around the many of the world's insane tax laws. The Quint is legal tender. It is not a security like all other cryptocurrency since it is backed by U.S minted gold (and silver) coins. This is a major advantage since present regulation means that each time you trade a cryptocurrency for something else, you owe tax on the gain. This does not apply to legal tender.
Another fascinating point is that the U.S. Mint is bound to produce as many gold and silver coins as requested. Hence the Quint can keep expanding to meet the demand. Yet unlike fiat which is expanded on a whim, the expansion of the Quint is backed by the corresponding coins from the U.S. Mint.
**Even though I keep mentioning US Mint, the same thing applies to the International Quint (IQuint) which is backed by the gold and silver coins from Canada, England, and even Ireland).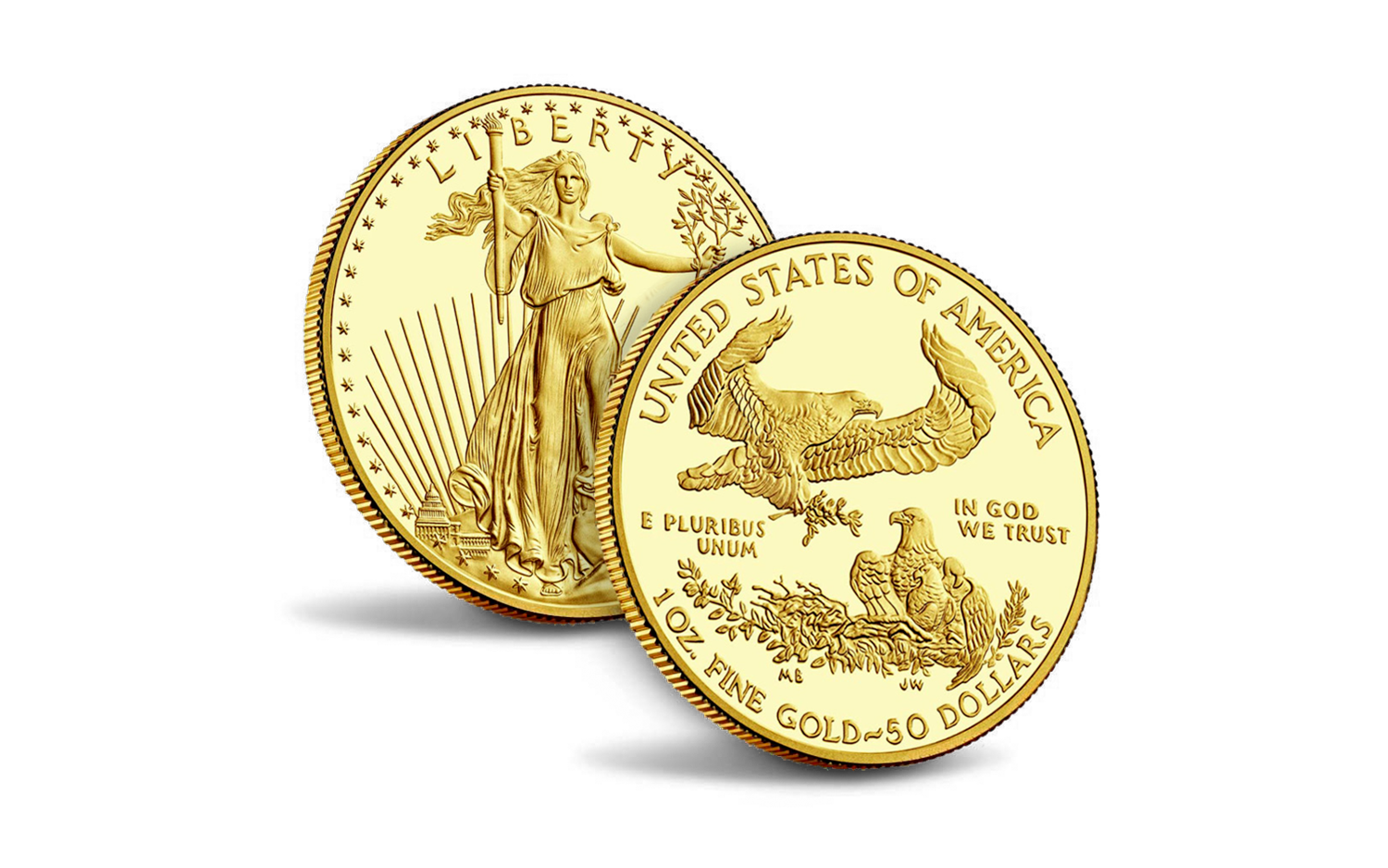 A challenge the cryptocurrency world has with mainstream adoption is volatility. This has been addressed in a number of ways. The biggest attempt is Tether which has obviously shown itself to have some challenges (and questions). TheBitusd and other currencies created on the Bitshares network are another basket of currencies which are tied to the USD, providing stability. The tokens are isolated in their use not reaching wide scale status.
However, the biggest issue for crypto is everything is tied to Bitcoin which is inherently volatile. Since all others are tied through their trading to Bitcoin, as that one goes, all others follow. This creates a situation where all cryptocurrencies end up experiencing a great deal of volatility.
Could the Quint be the answer to this?
Since it is a cryptocurrency that is backed by gold and silver, assets that are a lot more stable in terms of their pricing, we could see the possibility that all cryptocurrencies are tied with this token. This will remove a great deal of the volatility, at least from the currency pricing. Markets can get volatile for a variety of reasons but the crypto world is further impacted because when people get spooked about Bitcoin, it affects all else. This is something the naysayers have harped upon when talking about cryptocurrency.
We will have to see how all this unfolds. @stan seems very excited about the prospects of what is being created.
If he is right, Bitshares might just have found the "Perfect Money".
@stan's article announcing the quint
https://steemit.com/bitshares/@stan/the-mighty-quint-rears-its-head
@stan explaining it with Crypto Connie
https://steemit.com/bitshares/@bluerocktalk/stan-larimer-was-live-with-crypto-connie-answering-q-and-a-about-quint
If you found this article informative, please give it an upvote and resteem.
---
To receive the free basic income tokens you are entitled to and help end world wide poverty, please click the following:
Click For Manna Coins
In full disclosure this is a referral link

Pictures from Quintric.com