No Bitcoin for me, thanks. Too rich for my blood.
Besides, I've finally discovered Bitshares (BTS) for myself and I'm crazy excited.

Despite being bombarded by post after post of information regarding Bitshares ever since joining Steemit, it took me really getting into the crypto mindspace for me to truly have a look at things and understand what was being said. I think what really did it for me was seeing the performance of Bitcoin (or the lack thereof) once it reached those incredible heights, watching it hit its glass ceiling, and coming to the conclusion that it just ain't got the horsepower for the world we live in. Like trying to haul a fully-loaded tractor trailer with a Volkswagen Beetle. Good luck.
Crazy expensive transfer fees. Up to $15 in some places I've seen. Blocktrades even warns you the moment you open their homepage. (Update: Now it says $30!!)
Unbearably and unacceptably slow transfer speeds. I waited for nearly 7 hours for a small transfer to go through last week during the peak.
Don't get me wrong, Bitcoin is like the invention of the automobile - it changed (or is changing, rather) the world. But it didn't take long before the Ford Model T was quickly made obsolete by better, safer vehicles. Luckily, we already have one, and by comparison it's like that Model T competing with a Tesla. But, now imagine that everyone had invested so much in the Model T that the cost of each of those cars were flipped. That's what's going on now between Bitcoin and BitShares.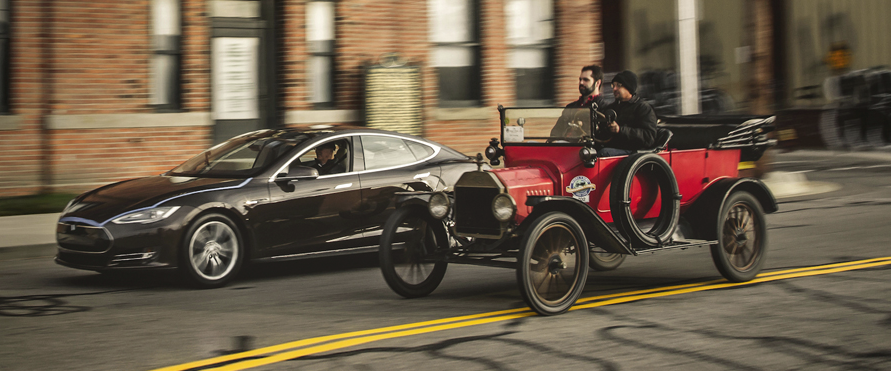 I'm just amazed at its capabilities:
SmartCoins
Decentralized Asset Exchange (this is straight awesome right here, there are asset-pegged tokens that are pegged to USD, EUR, CYN, Steem, BTC, ETH, DASH, and other cryptos, and even metals like gold & silver - and they're all backed by collateral held on the blockchain in a Smart Contract - all tradable in Bitshares' own internal market)
Incredible Scalability
Referral Rewards Program
User-Issued Assets (make your own coin!)
Stakeholder-Approved Project Funding
Delegated Proof-of-Stake Consensus.
The top coins out there are nice and all, but they don't offer a platform like Bitshares, on top of which the world's top companies would have plenty of room to function comfortably, and likely with a majority of its processing power to spare. You want to experience the fastest crypto currency transfer? Do a blocktrades transfer from your Steemit wallet to a Bitshares wallet. Not 2 seconds after Blocktrades confirms that the transfer is complete, you'll see it in your Bitshares wallet. In most cases you'll see it's in there before you even have a chance to switch screens back to check it.
I really feel like this is the one, folks.
The more I learn, the more it feels like Bitcoin is Myspace, and the only contender I see that can swoop in and be the "Facebook" of crypto and has the capabilities necessary to sustain entire industries is Bitshares. Frankly, if I had an extra $1,000 to invest I'd put it all in, because 2018 looks like it's gearing up to be an amazing one for BTS.
Big up to @tuck-fheman for giving me a slap in the face and saying,
"No, dude. Bitshares."
If you'd like to learn more about BTS, here's a great episode of Bad Crypto Podcast with guest Stan Larimer (aka the Godfather of Bitshares, also the father of Dan Larimer, who is the creator of Bitshares, EOS, and Steemit). They break it down in ways I never considered. To me, there's no clearer choice.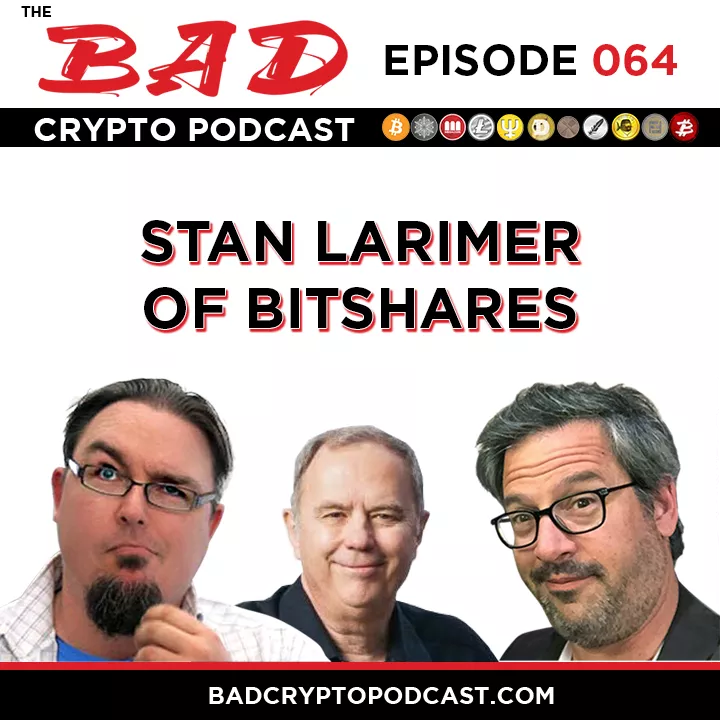 EDIT:
Someone mentioned that it might behoove me to include a tag for Beyond Bitcoin, so it's been added. ;-)
---
---