Today I read scary reports about Bitcoin exchange Bittrex. It seems the exchange is disabling users' accounts for no apparent reason. A topic on Reddit.com has over 200 comments, mostly from people who have issues with their Bittrex account. In addition, there are a lot of complaining users on bitcointalk.org and on Twitter as well.
Fortunately for me, my Bittrex account is working fine at this moment, but it makes me cautious though. I would love to use a decentralized exchange, but there's none out there with enough liquidity yet. The current problems with exchanges confirm that we desperately need it!
Cointelegraph.com did some more investigation into the matter. You can read about it here. They also requested Bittrex for a comment, but they haven't responded yet. Bittrex.com/news is also blank and there is no announcement on their Twitter or Facebook page yet. Hopefully they come up with an explanation soon. If they wait too long it hurts their reputation.
Edit: Bittrex just made a statement about it:
https://support.bittrex.com/hc/en-us/articles/115002187632-Statement-on-disabled-accounts
Please comment if you're experiencing problems with your Bittrex account right now.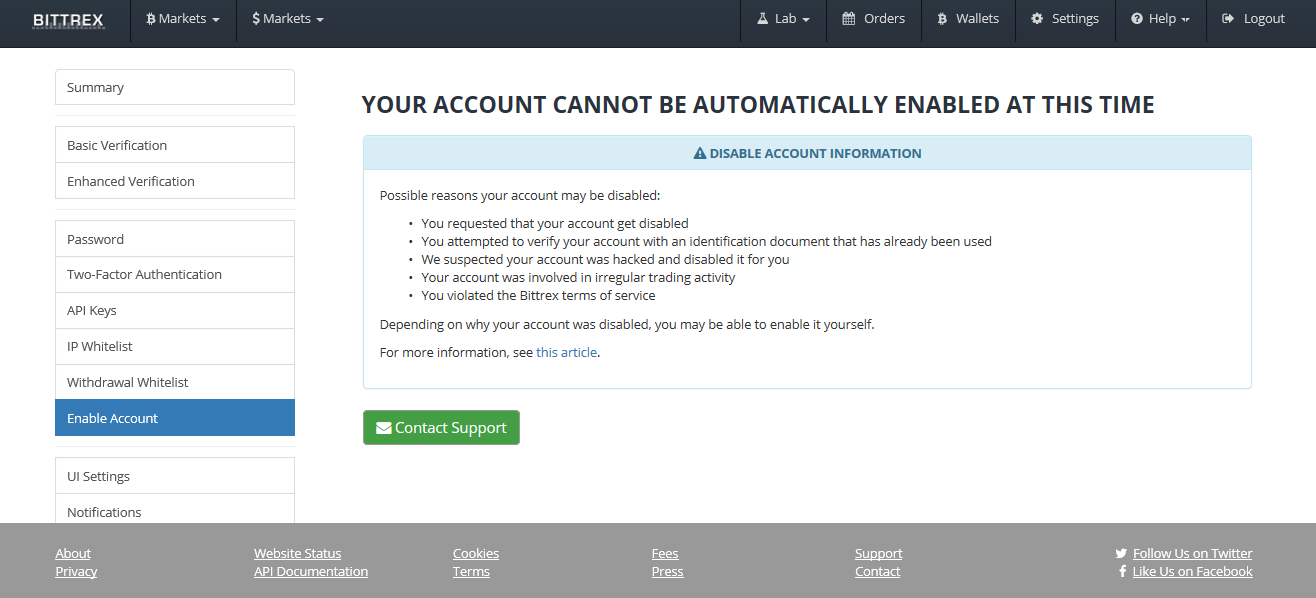 Cointelegraph recently began receiving complaints about the Bittrex exchange disabling users' accounts for no apparent reason. One consistent theme in every complaint we've received is that users have attempted to open tickets and have even sought help on the exchange's Slack, only to be ignored and banned, respectively.
Read more: cointelegraph.com
---
¯\___(ツ)____/¯ Don't miss out on my next post! Follow me @penguinpablo