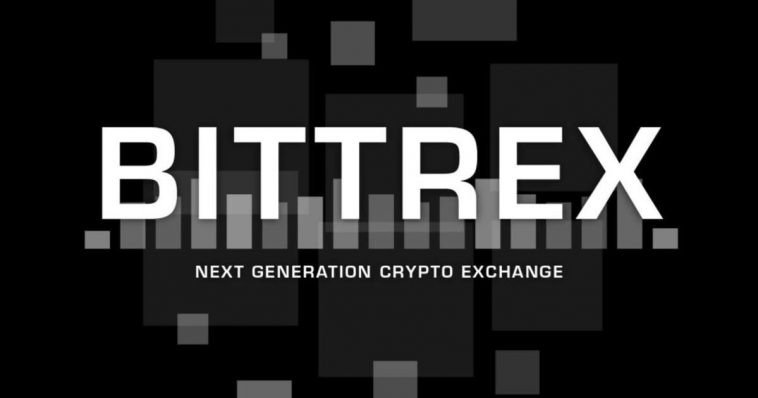 Probably, many of you have already noticed the status bar of the fiat balance on your bittrex wallets, which have appeared just yesterday!

Finally, my favourite online marketplace starts moving towards the real dollar, not to its surrogates!
For now only three pairs of exchanges have been added to the present dollar, it is BTC, USDT, and TUSD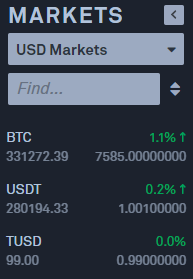 TUSD did not suit me because of the commission, which shots on bitrex during the withdrawal of funds, it's of all things - 5 $!
USDT for withdrawal is five times cheaper ($ 1), but somehow it does not inspire confidence in me as a product, that's why I will not keep my money in it!
What is more interesting for me is a real dollar backed by world banks!
but it was not all so sweet, or not yet for everyone ...
The button for recharging the balance was simply not available, and when you try to print, the following window appears: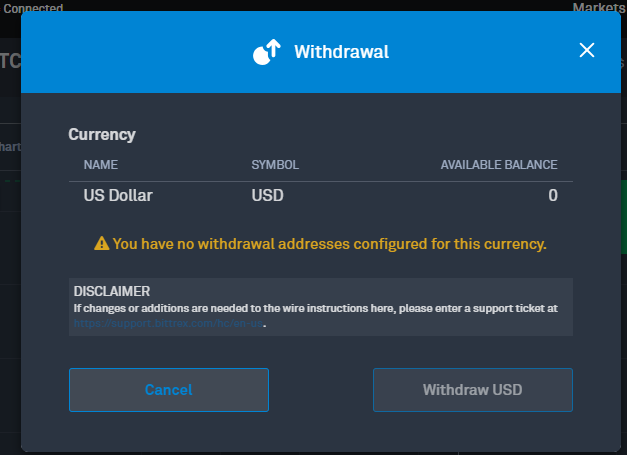 As you understand, they informed me, that I do not have an address for the fiat output and shared the link to their support service.
About the commissions I did not find any information yet, as well as about fields for specifying my accounts!
It turns out that for now the fiat trade will be available only for corporate clients, and then only upon request, but in due course promise to admit to trading all who wishes! (roll on!)
That is, to use the fiat pairs, you first need to verify your Bittrex account by providing your personal data and a scan (or photo) of the document verifying their authenticity! (the rights of the international sample or the foreign passport will be accepted)
After verifying your identity, which is more important for the sake of excluding possible problems with regulators of the crypto market (and not for reports to our tax), you will need to transfer your Bittrex account from private to corporate.
Traders from the states of Washington, New York, California and Montana, as well as non-US residents who are able to confirm the location of their activities, will be allowed to enter the first stage of the introduction of the fiat trades ... for this it is necessary to fill out the form to change the status of your account.
The transfer of the status of the account from private to corporate can take up to one week and is carried out without charging additional fees!
To gain access to the fiat, existing corporate customers need to submit an appropriate application
Roll on the day the access will be open to private individuals!