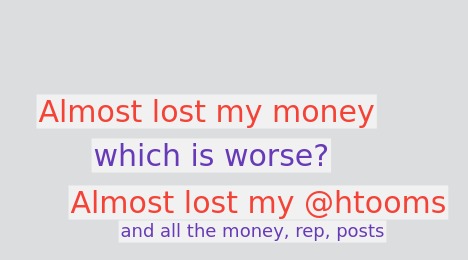 RE: Bitshares and Steemconnect
Bitshares - Openledger
Sunday I posted...
The lack of any reliable exchanges to deposit or withdraw steem/SBC (waiting over two month s for a broken gateway on bitshares with a snyde remark in the support ticket which has been closed over and over as if solved, though my money has not arrived in the exchange. I bit my tongue for over two months now. And I am finally, sadly, speaking out.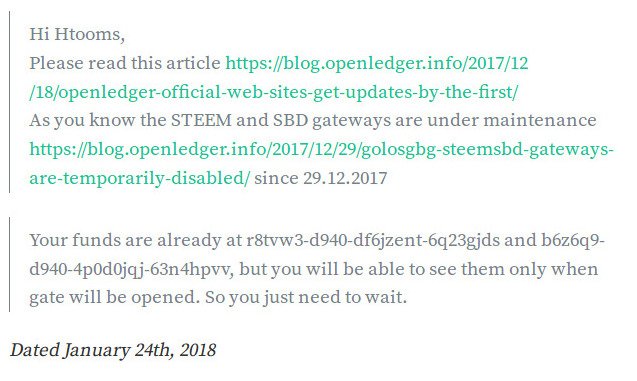 Open Ledger gateways closed for two months and two days?
Today I receive this and the hundreds of Steem and SBD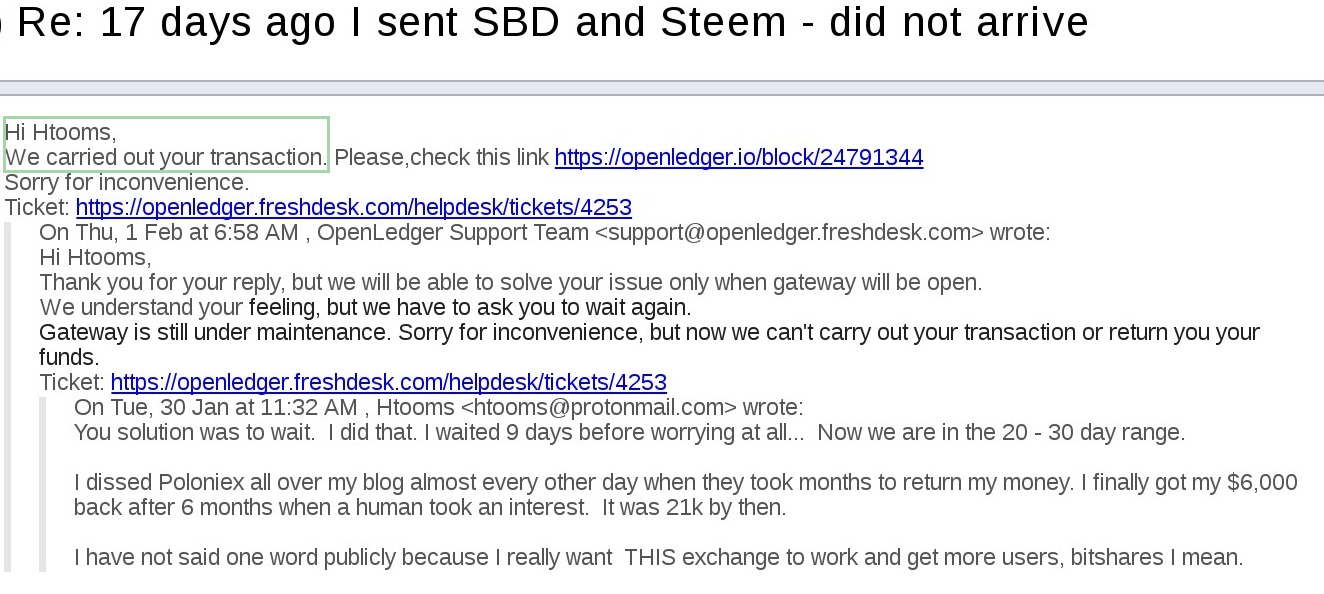 ---
Steemconnect
On Sunday's same post I wrote:
Nobody has ever asked me for my Bitcoin private key nor my Dash private key. Yet DTube, Steepshot, and Blocktrades Transfers are all asking for the master key or Owner key to make things easier for you.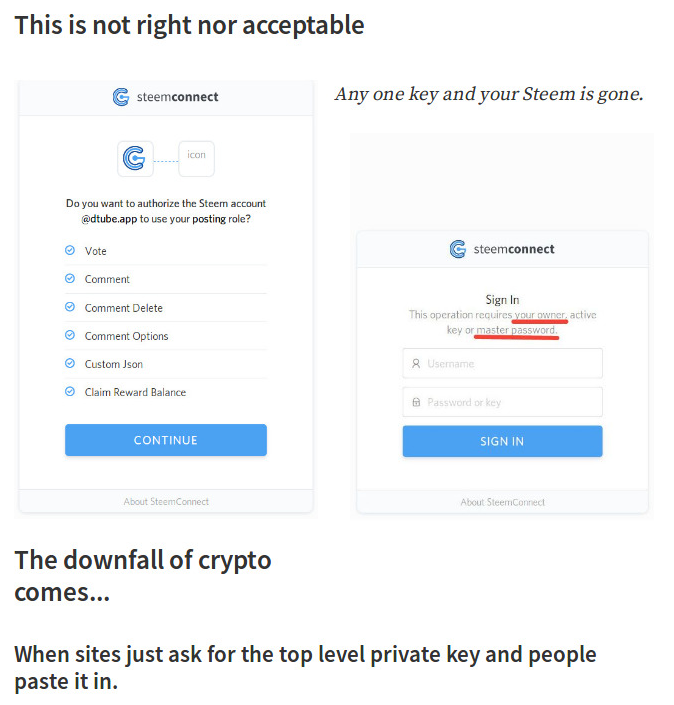 Steemconnect
An active key can be changed if someone gets it, but that only helps if you know your current balance and check it daily.
One Solution
I had a long back and forth with blocktraides who admits it is a bit mad to ask someone do give up the only key that can change the account ownership. Empty it out, and boot out the owner of the account.
I spent the entire day talking to people I have onboarded to steemit asking them if they had used their owner key. (the key that should be on paper in a safe, on an encrypted pen drive and only taken out for emergencies.
I was up late talking to people who were concerned and blocktrades chimed in.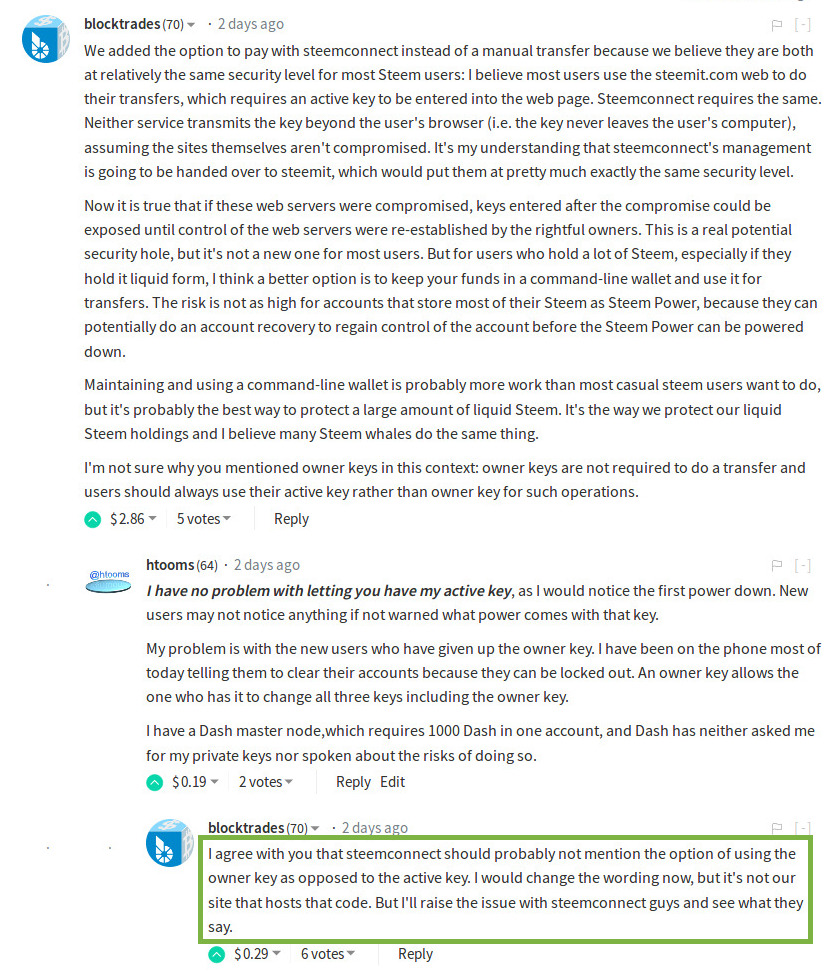 Thanks for taking time...

Remember. Your job is to make sure people know that simply putting it "on the blockchain" does NOT mean that it is on the Bitcoin (or another reliable decentralized) blockchain.